Wild Turkeys
The general vicinity is a mixture of croplands,
large tracts of hardwood/softwood forests
with rivers and wetlands.

The Wild Turkeys are free ranging, no fences,
providing a fair chase hunting experience.
Every creature needs space to roam, hunt and breed.
Wild turkeys need 40 hectares of woodlands.
Ruffed grouse will settle for four.
You will be hunting in Wildlife Management Unit WMU 64A.
Hunters are taken out to set up and usually
pick their own site with guidance.
Provide your own decoys and you do the calling,
it is all part of your hunting experience.
There is almost no hunter pressure.
We've had hunters harvest almost anytime
during the season.
It's hunting though. No promises.
These are "wild" birds.
Photos are from our harvests only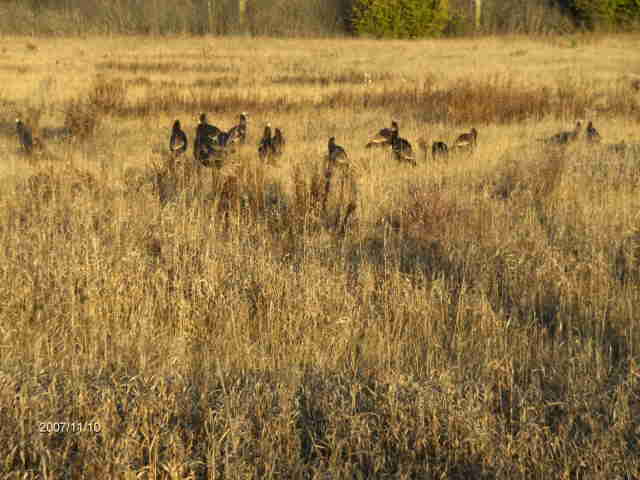 ×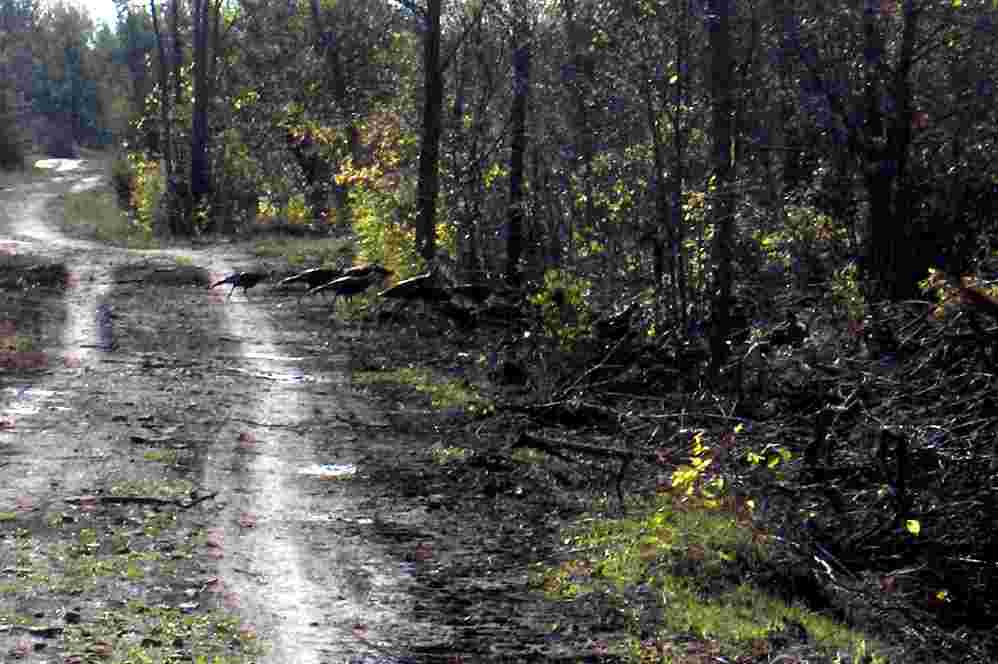 ×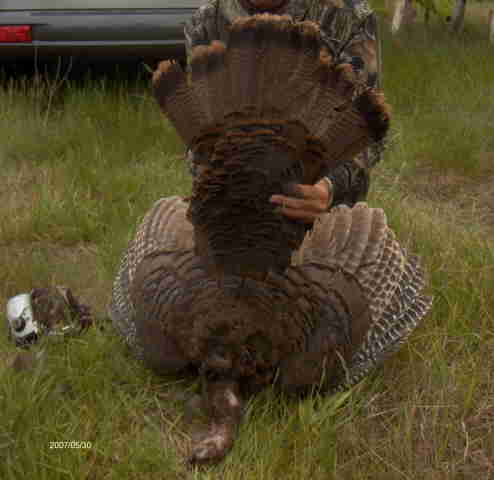 ×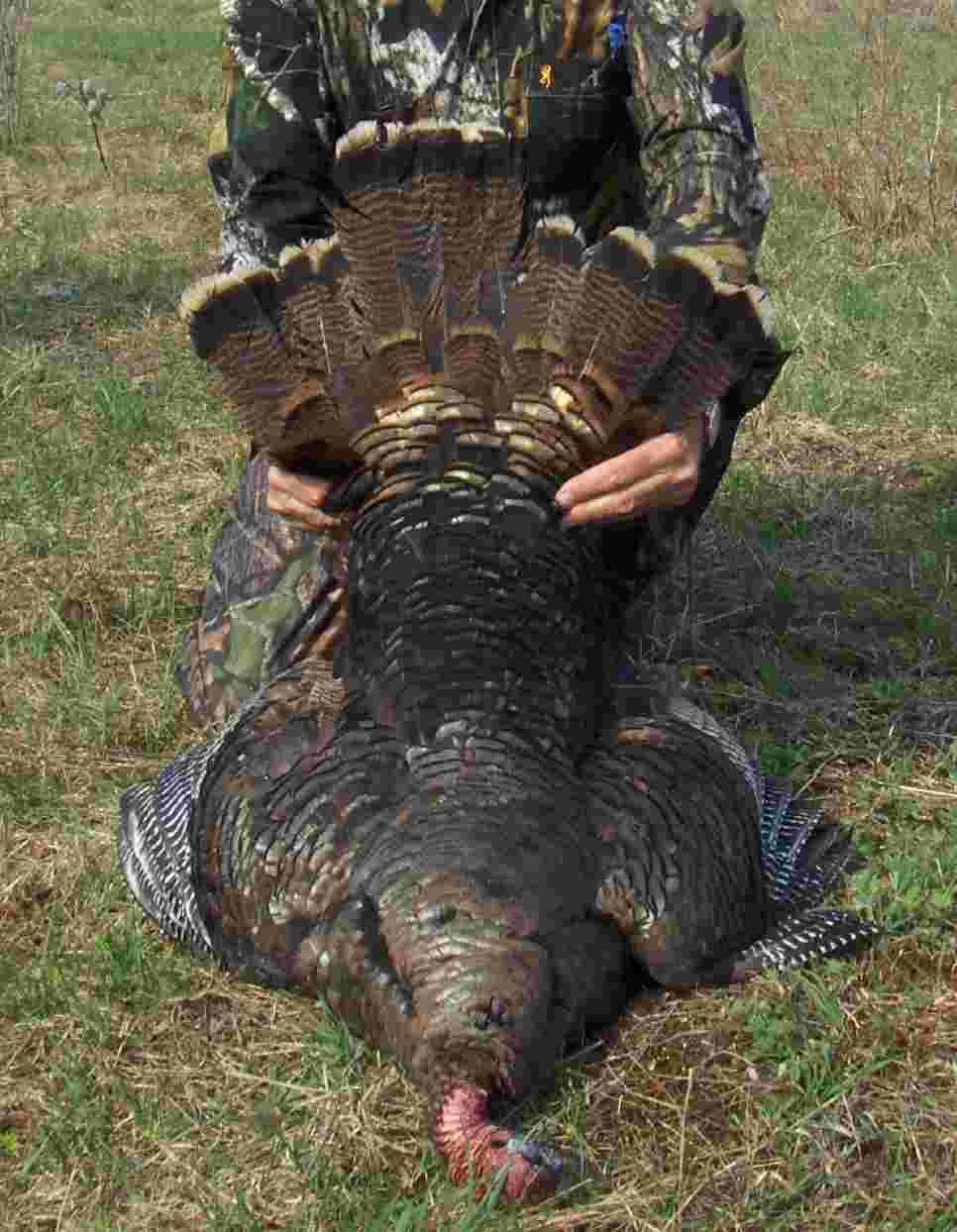 ×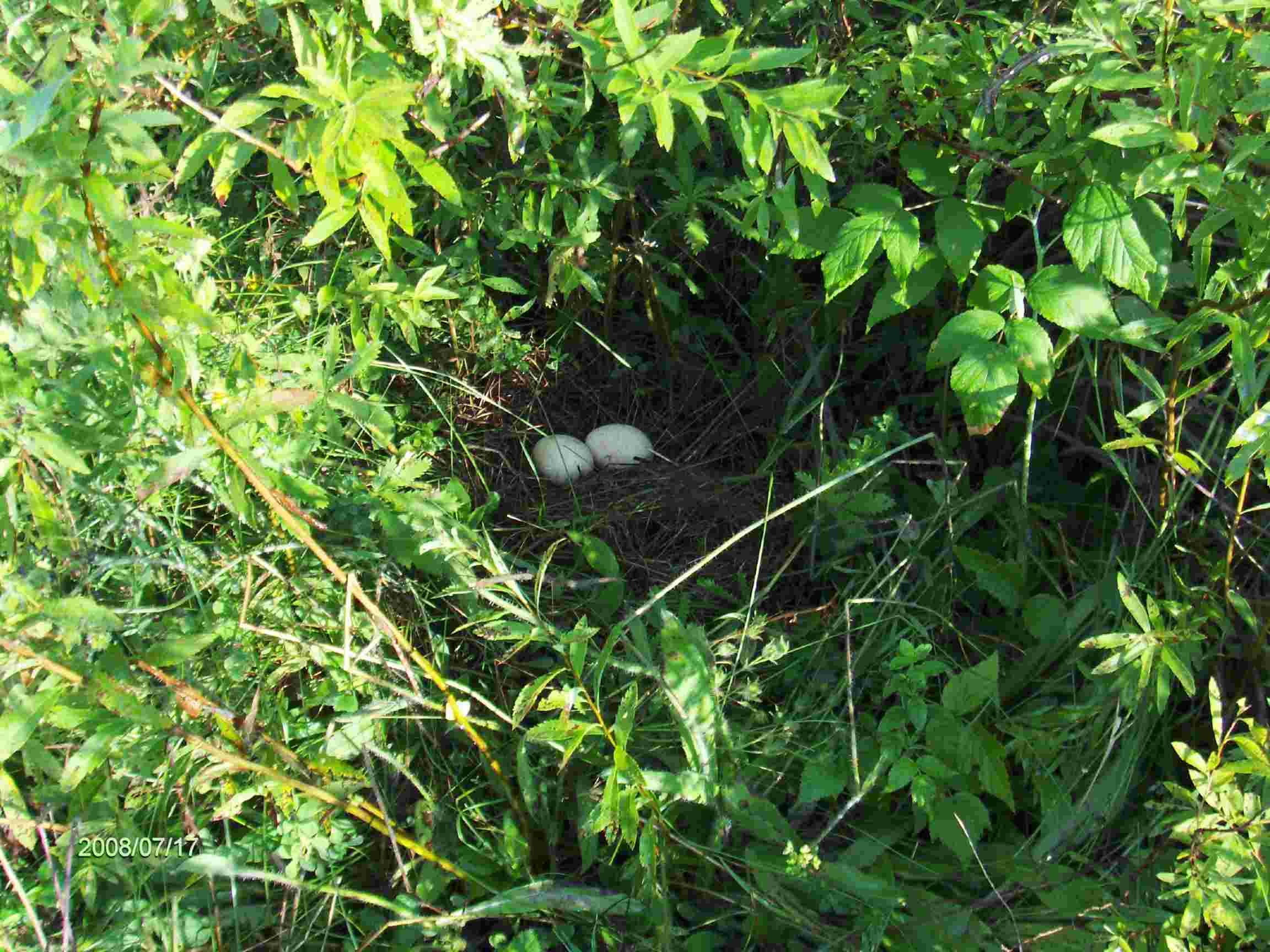 ×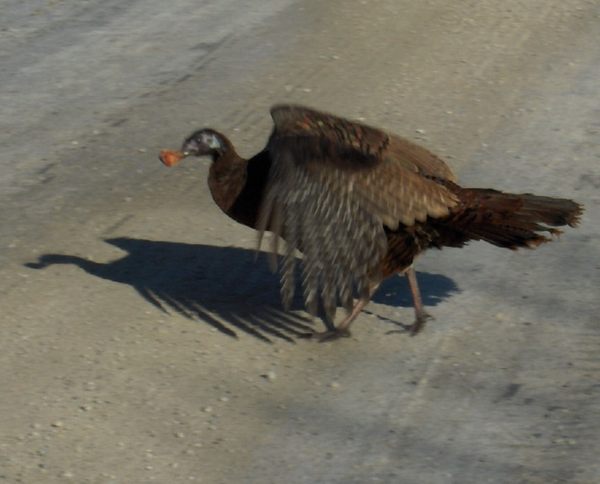 ×

Turkey Myths & Facts
*
March 2014 Canadian Wild Turkey Federation CWTF was formed
to fill the void when NWTF left Canada.
Canadian Wild Turkey Federation - CWTF
Waiting for Turkey Season, try Coyote Hunting.
It will hone your confidence and patience
making you a better game hunter.
While you are here (on the day(s) you have a booked your hunt),
try your luck at
Coyote Hunting
at
NO
additional cost.
In WMA 64A to hunt Coyote you only need a Small Game licence.
Please contact us with your questions.
(provide - name address and a phone number).
Which week will you be hunting?
Be careful when entering your email address
(We've gotten many rejections).
You will find us to be honest and easy to work with.
Our clients become our friends as
we look forward to next year's adventures!
Until then, good luck and good hunting!
Thanks to our clients from
Michigan, Pennsylvania, Vermont, New York,
Wisconsin, Connecticut, Florida, Quebec and locals.
A unique experience you will return to,
for those life-time memories.
Looking forward to meeting you!