Richard J. Poitras
(b. May 5, 1920 in St. Paul
quote from video of Poitras - see below)
Resident of Paddle Prairie Metis Settlement, Alberta
research link: documents / reports / academic papers
significant links: Jimmy Brady Adolphus Ghostkeeper others history and another Richard Poitras site
Photo taken June 17, 1979 at the Overlander Lodge near Jasper, AB. at a Federation of Metis Settlement Associations conference on the history of the Settlements. The conference was chaired by Maurice L'Hirondelle, President at the time. On Monday June 18, 1979 the province removed files from the offices of the Settlement Associations related to litigation by the FMSA against the province (Report of the Provincial Ombudsman, 1979).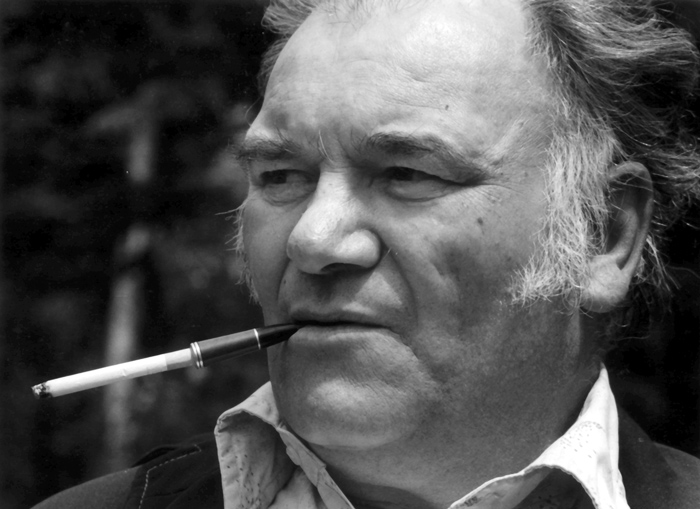 photo and page © D. Wall
In 1968, Richard helped initiate this litigation against the Province for misappropriation of Settlement Trust Fund monies (see various Edmonton Journal articles June 1989). It continued unresolved until November 1990 when the Metis Settlements Act was enacted and the action was suspended. The litigation (see timelines, 1975 and 1977) sought compensation of $350 million. The 1990 Metis Settlements Accord and package of legislation, implementation, and transition activities provided $310 million over a seventeen year period. That period ends 2007 and transition planning is underway in 2005 (see timelines 2005).
Richard was Secretary of the Federation of Metis Settlement Associations when the "Alberta-Metis Settlements Accord" was signed at Kikino, Alberta on July 1, 1989. He signed the Accord with Randy Hardy, President, Harry Supernault, V-P, and Walter Anderson, Treasurer, on behalf of the Federation. Don Getty signed for Alberta.
Video of the conference roundtable, shot by D. Wall, is available.
Active links: support media, Settlements' Timeline, the Settlements
back to the main page