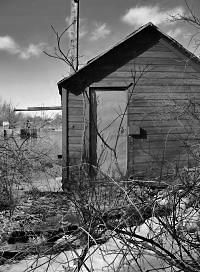 photo - mw
---
Home
---
contact
r[dot]mark[dot]woods
[at]gmail[dot]com


---

rss

atom

feedburner
---
The Morning News
Directory
Open Access Journals

aaaaarg

ubuweb

internet archive


---

---
March 07, 2014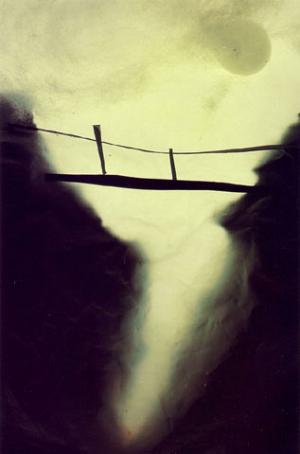 The Bridge
1995
Gordon Parks
d. March 7, 2006
_______________________
Spring and All [pdf]
William Carlos Williams


x

The universality of things
draws me toward the candy
wilh melon flowers that open

about the edge of refuse
proclaiming without accent
the quality of the farmer's

shoulders and his daughter's
accidental skin, so sweet
with clover and the small

yellow cinquefoil in the
parched places. It is
this that engages the favorable

distortion of eyeglasses
that see everything and remain
related to mathematics -

in the most practical frame of
brown celluloid made to
represent tortoiseshell -

A letter from the man who
wants to start a new magazine
made of linen

and he owns a typewriter -
July 1, 1922
All this is for eyeglasses

to discover. But
they lie there with the gold
earpieces folded down

tranquilly Titicaca ·-
_______________________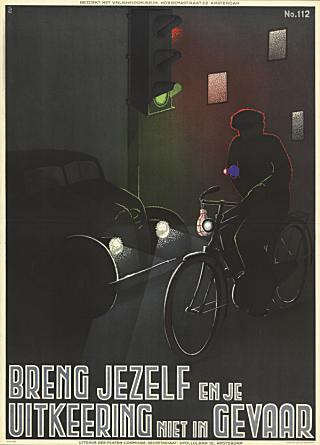 _______________________
Bonfires in the garden
Lars Huldén
Translated by David Hackston
(....)

Write about what really happens.
Write if you dare.
About things that simply happen,
things that happen all the time.
If you dare.
But to what end?
Poetry, by definition, has fled,
fled from things that
happen all the time.

*

If all goes well,
if I don't slip in the street,
if I don't trip on the carpet
or on my own socks,
don't contract
a rapidly degenerative disease,
can I once again
encounter the spring,
see the anemones raise their eyes,
see the hills, golden with cowslips
casting their bonnets to the wind
to greet the summer
and the future.
But if things don't go well,
I simply want to amble
invisible along the hillside.

...(more)
_______________________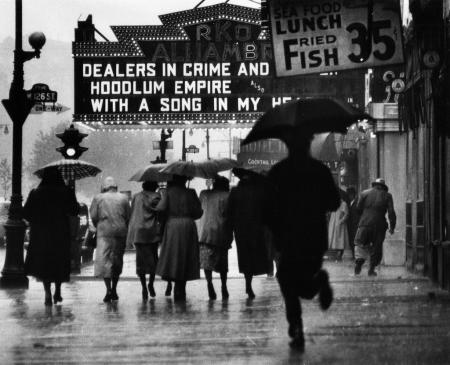 Harlem Neighborhood
Gordon Parks
1952
_______________________

The trouble with "us"
The blurring of social roles and the consensus illusion
Kathrin Passig
Translation by Samuel Willcocks
(....)

The consensus illusion is everywhere, affecting our perceptions about the frequency of certain personal characteristics, or of mental problems, eye colours, tastes in food or films, religious attendance or participation in sporting events. The effect occurs most often when those affected find one another attractive and can reasonably assume that they will stay in touch in future. The effect is even present when respondents know for sure that the majority does not share their opinion; they consistently overestimate the size of the minority to which they belong. False consensus is more prevalent within a group than it is between group members and the outside world.

Shared tastes in consumer culture – or the lack thereof – among groups of friends has become the subject of study in the last fifteen years, as a side-effect of work on marketing algorithms. Nothing in the research findings indicated any significant correlation between certain circles of friends and shared tastes in books, films or music. Nevertheless many people will insist, privately and in public, that they share their friends' tastes in most matters or, at the very least, that they would be able to recommend media to suit their tastes.

As soon as one examines it more closely, consensus among friends proves to be an illusion in other questions of opinion too....(more)
_______________________

The Swarmachine: A Historical Puzzle (Part 1)
Deterritorial Investigations Unit
(....)

If the 'becoming-revolutionary' of civil society is marked by emergence, it is the distributed network that forms the aesthetic representation and functional model of this form. Civil society cannot be measured spatially, nor can it be broken down into structural analyses of the institutions that shape social composition. Civil society transcends space, and moves through these institutions; before, but especially after, the rise of information technology we find that civil society is generated through communication: the exchange of words, information, images, signs of all shapes and sizes, allow for a cohesiveness that is both forceful and amorphous. The distributed network eliminates both centralization (where there is a large, fixed center to the network) and decentralization (where there are multiple, smaller network centers) in lieu of a fluid environment where any point is capable – and is compelled – to connect with any other point. There are innumerable examples of the distributed network in action. Alexander Galloway and Eugene Thacker, for instance, have maintained "that in recent decades the processes of globalization have mutated from a system of control housed in a relatively small number of power hubs to a system of control infused into the material fabric of distributed networks."vi On the flip side, Michael Hardt and Antonio Negri have rendered the distributed network as their model of the "multitude," the transnational civil society produced by the forces of globalization. In their understanding, the distributed network, particularly in the context of internet-driven information communication technologies, allows for a certain tactical advantage over both the outmoded, decentralized organizations of power leftover from the previous world order, and the new, flexible arrangement of postmodern power. They write:

When a distributed network attacks, it swarms its enemy: innumerable independent forces seem to strike from all directions at a particular point and disappear back into the environment. From an external perspective, the network attack is described as a swarm because it appears formless. Since the network has no center that dictates order, those who can think in terms of traditional models may assume it has no organization whatsoever- they see mere spontaneity and anarchy. The network attack appears as something like a swarm of birds or insects in a horror film, a multitude of mindless assailants, unknown, unseen, and unexpected. If one looks inside a network, however, one can see that it is indeed organized, rational, and creative. It has swarm intelligence.
Deterritorial Investigations Unit
Exploring Neoliberal Cartographies
via
Synthetic_zero
_______________________

Ukraine, Putin, and the West
n+1
(....)

There's a reason Ukraine is at the heart of the most significant geopolitical crisis yet to appear in the post-Soviet space. There is no post-Soviet state like it. Unlike the Baltic states, it does not have a recent (interwar) memory of statehood. Nor, unlike almost every other post-Soviet state aside from Belarus, does the majority population have a radically different language and culture to distinguish itself from the Russians. In many cases, for these countries, the traditional language suggests a natural political ally—Finland for the Estonians, Turkey for the Azeris, Romania for the Moldovans. These linguistic and cultural affinities are not without their difficulties, but they do give a long-term geopolitical orientation to these countries.

Ukraine has this to some extent in its western part, formerly known as Galicia, which has strong cultural and to an extent linguistic affinities with Poland. But the country's capital, Kyiv, has much stronger ties to Russia: Russians consider Kievan Rus, which lasted from the 9th to the 13th century (when it was sacked and burned by the Mongols), to be the first Russian civilization. Russian Orthodoxy was first proclaimed there. Most people in Kyiv speak Russian, rather than Ukrainian, and in any cases the languages are quite close (about as close as Spanish and Portuguese). On television, it is typical for any live broadcast—whether it's news, sports, or a reality-TV show—to go back and forth seamlessly between Russian and Ukrainian, with the understanding that most people know both. Russians too often assume that these cultural affinities mean that there is no such thing as a separate Ukrainian people. There is. But the closeness of the two peoples makes forging an independent path for Ukraine extraordinarily difficult.

...(more)
_______________________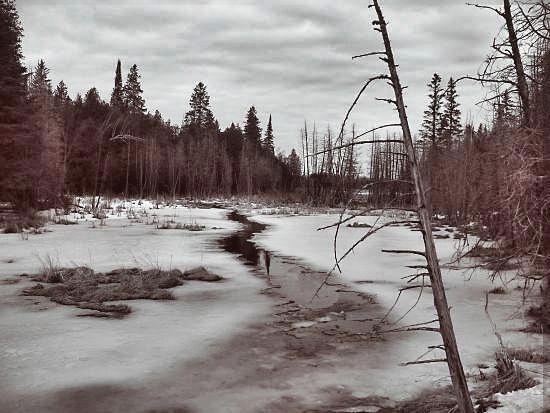 ---
March 06, 2014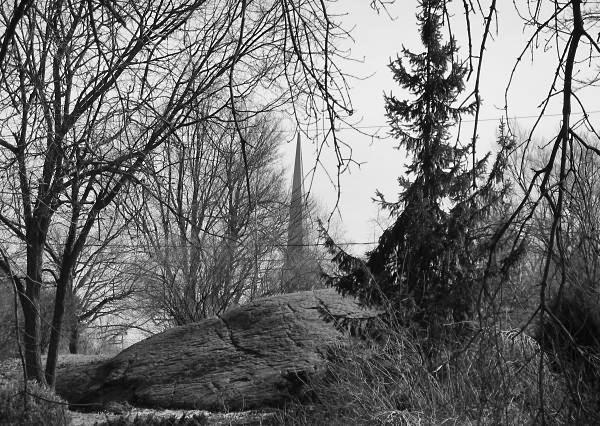 _______________________
Four Poems
Ian Dreiblatt

for Robert Kelly

jeweléd

"oxen wild like bellowed land"

after most things have happened, Chaon appears.
he's filth, a mishmash theophage guzzling chaos

out of the city, draining it to linearity. doors become
invisible, alphabets realign their orders under the

meshes of our speech. I will mutely scowl says the sun.
I will turn the Chrysler Building inside out.

he drank so much chaos they called him Chaon,
of course. he took all but two of every household

(as though walls even existed, or remembered light)
and lived in the sky with them. open air pivoting,

invisible embouchure into a body of contradictions.
or into nobody if that's who we are. I was righteous

out of my age, says Chaon. I soldered together
the seams of the sky, I blew breath into the city's

gridded syntax. weeks without rain. flesh in no
number. recombinant grammars flash in the

skyline. the doorway. a language all breath
conspires in. bandwidths enlacing to form noise.
From Mandelstam Variations
Ian Dreiblatt
some things that are like real things it would be good to say or bad not to say
Ian Dreiblatt
from Mandelstam Variations
Harp & Altar

Ian Dreiblatt reviews Alexander Vvedensky's An Invitation for Me to Think
asymptote
(....)

It was a stunning moment—not only in terms of its immediate implications for the heroic women in the defendants' box and their place within Russia's anti-Putin movement, but also for the aesthetic and intellectual lineage that it unearthed and celebrated. The lineage was particularly surprising considering Tolokonnikova's youth and the fact that Vvedensky, who perished in state custody during what Russians call the Great Patriotic War, was not published in his native country until he'd been dead more than fifty years. And even then, he was published only spottily. Tolokonnikova's statement establishes those years of hibernation as a raising of the stakes of Vvedensky's work, a period when his invisibility marked not irrelevance but an increasing and ramifying urgency.

Against this backdrop, there is cause for celebration in NYRB/POETS' recent publication of An Invitation for Me to Think, a collection of most of Vvedensky's surviving writing, edited by the poet and scholar Eugene Ostashevsky. In this volume, Ostashevsky has translated much of Vvedensky's work anew and has also included some of Matvei Yankelevich's previous translations, previously available only in tiny, though gorgeous, editions. Comprising mostly poetry (much of it in the form of several-voice verse plays) and some prose, the book is a beautiful compliment to the public resuscitation Tolokonnikova initiated, a splendid opportunity for English-language readers to become familiar with Vvedensky's vital weirdness and weird vitality, with the English word "weird" applying in its Vvedenskian double meaning of both "strange" and "bound up with fate."

...(more)
_______________________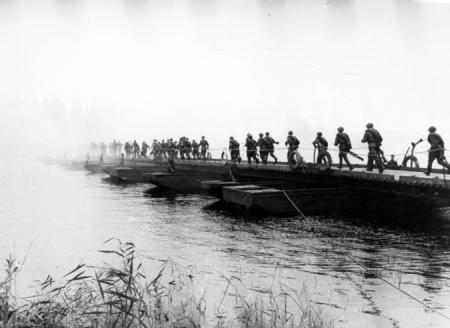 Russian soliders crossing the Bug River
March 1944
A Look Inside Crimea, Crossroads of Empires
The Daily Beast
_______________________

Advertisements for Death
Susie Linfield
(....)

If the Spanish Civil War was the first conflict to be photographed, by Robert Capa and others, in a modern way — that is, up close on the battlefield and among civilians — the Syrian civil war may be the first truly postmodern conflict, at least when it comes to its images. Both sides are engaged in a perverse competition to show the world, and each other, how ruthlessly barbaric they can be. Aided by new technologies — the cellphone camera, YouTube, Instagram, social-media sites — these images of cruelty ricochet around the globe. The traditional role of war photojournalism has been turned on its head: Rather than expose atrocities, photographs now advertise them.

But in other ways the Syrian images are hardly unique. They are the culmination of a long and ignoble lineage of perpetrator photographs: pitiless pictures taken by tormentors of the violence and sadism they inflict on helpless victims. ...(more)
_______________________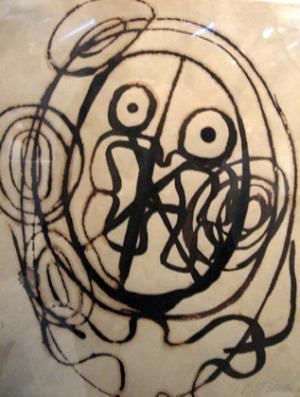 Ejler Bille
Maskers en Cobra-kunstenaars
_______________________
just because you live in a place doesn't mean you really know where you are
The Poetic Politics Of Space
Rebecca Solnit
(....)

Something that has been important to me since is seeing how the bohemia of the 1950s and '60s was underwritten by incredibly cheap housing and the ability of many middle-class white people to live off the fat of the land without working very hard—people in the '60s felt like they could hardly fuck up. I know two people who in the 1970s were wanted fugitives and are now retired professors with pensions, which you couldn't get now no matter what, let alone as a wanted fugitive with your face on FBI posters. I feel like I also learned, particularly from Wallace Berman, that before you make art you have to have a culture in which to make art—which he understood very deeply. He is recognized for the art he made but he is not so recognized for the culture he made: publishing Semina magazine, participating in the Ferus Gallery and then the little gallery in the Larkspur mudflats, introducing and encouraging people. He wasn't exactly a mentor, (which sounds avuncular), wasn't exactly a muse (which always seems like a beautiful young lady, possibly without clothes), but he was a catalyst for people to make culture. Everyone was also making culture by being good audiences for each other and good friends and good community members.

(....)

Rail: It's very clear that with Savage Dreams you first achieved the hybrid voice you are known for. Were you maintaining writing practices—journalism, criticism, memoir—that were being kept separate before that time?

Solnit: Yes, that is exactly where it happened. I was trained as a journalist so I developed a tough journalistic voice, and I was separately trained as a critic. It's interesting that postmodernism wanted to undermine, dismantle, and substitute something better than the singular authoritative voice, but that it mostly gave us was manifestos followed quickly by reversions to exactly that voice of objective authority. I thought that speaking personally was one way of addressing that: that there is no such thing as speaking from neutrality in journalism, that the most honest and accountable thing you can do is to establish exactly who is speaking and from what experience. I have a historical mind and have always thought that you understand things by understanding what brought them into being. All of these things came together rather magically after a few years of going to the Nevada nuclear test site, which was this place where tremendous forces converged: the history of the making of the atom bomb, the Cold War, nuclear physics, Western Shoshone activism, white attitudes toward the desert, civil disobedience with anti-war and anti-nuclear movements. It was so complex you couldn't have told it in a linear, objective way, so I had to find a way to let the threads tangle and weave, that also left room for reverie and digression—which is why I always say the Nevada Test Site taught me how to write. So in Savage Dreams I found a way to bring together my journalistic, critical, and finally lyrical voices (as a way of making wilder leaps of connection) that suddenly all appeared to be the one voice able to describe this complex situation.

...(more)
via
(Notes on) Politics, Theory & Photography
_______________________
Ejler Bille
b. March 6, 1910
_______________________

Shapes of Freedom: A Conversation with Elizabeth A. Povinelli
(....)

I have gone back and forth between reserving the phrase "late liberalism" for the liberal governance of difference that began to emerge in the late 1960s and early 1970s as liberal governments responded to a series of legitimacy crises coming from anticolonial, anti-imperial, and new social movements, and using the same phrase to refer to the internal and external conditions and dynamics of contemporary European and Anglo-American governance as two of its key pillars, neoliberalism and multiculturalism, emerged in the 1970s and are now undergoing significant stress. My vacillation is symptomatic of the absolute need to distinguish these two modes of governance, to never let either out of the sight of the other. From a political point of view of collective and legitimate action, the neoliberal governance of economies and the multicultural governance of difference were always about the conservation of a specific form of social organization and distribution of life and goods. How can this be when these two forms were new twists in liberal capitalism? How could they be conserving older forms of social organization and be a new form of social organization at the same time?

What interests me is the conservation of differential powers as capitalism was understood as liberation from the market and liberal values were liberated from liberalism. How are these changes conditioned by events inside and outside Europe and the Anglo-American region? How are the consequences of these changes reflected in the forms and affects of liberal governance? What forms of liberal economic and social governance are emerging as the center of economic vitality shifts from the US and Europe to Asia and South America? What is liberalism becoming as nondemocratic forms of capitalism are a central engine of the global economy; nonelected "technocratic" governments are proliferating in Europe; social protest and massive youth unemployment are ubiquitous; secular and religious imaginaries compete on the street; and slums proliferate as the major form of social dwelling in the south and suburbs become ghettos in the north?

...(more)
Reflections on the "Manifesto for an Accelerationist Politics"
Antonio Negri
Translated by Matteo Pasquinelli
The "Manifesto for an Accelerationist Politics" (MAP) opens with a broad acknowledgment of the dramatic scenario of the current crisis: Cataclysm. The denial of the future. An imminent apocalypse. But don't be afraid! There is nothing politico-theological here. Anyone attracted by that should not read this manifesto. There are also none of the shibboleths of contemporary discourse, or rather, only one: the collapse of the planet's climate system. But while this is important, here it is completely subordinated to industrial policies, and approachable only on the basis of a criticism of those. What is at the center of the Manifesto is "the increasing automation in production processes," including the automation of "intellectual labor," which would explain the secular crisis of capitalism. Catastrophism? A misinterpretation of Marx's notion of the tendency of the rate of profit to fall? I wouldn't say that.

Here, the reality of the crisis is identified as neoliberalism's aggression against the structure of class relations that was organized in the welfare state of the eighteenth and twentieth centuries; and the cause of the crisis lies in the obstruction of productive capacities by the new forms capitalist command had to assume against the new figures of living labor. In other words, capitalism had to react to and block the political potentiality of post-Fordist labor.

This is followed by a harsh criticism of both right-wing governmental forces, and of a good part of what remains of a Left—the latter often deceived (at best) by the new and impossible hypothesis of a Keynesian resistance, unable to imagine a radical alternative. Under these conditions, the future appears to have been cancelled by the imposition of a complete paralysis of the political imaginary. We cannot come out of this condition spontaneously. Only a systematic class-based approach to the construction of a new economy, along with a new political organization of workers, will make possible the reconstruction of hegemony and will put proletarian hands on a possible future.

There is still space for subversive knowledge!
#accelerate Manifesto for an Accelerationist Politics
Alex Williams and Nick Srnicek
_______________________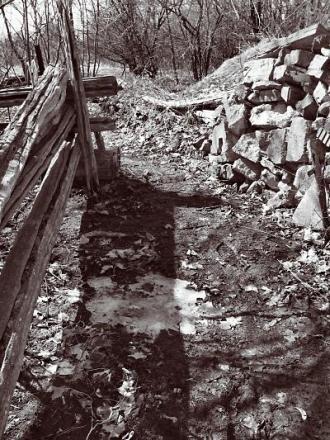 ---