---
A Career History
---

This page details some of the more relevant training and work I've had published or aired over the years. Some of that work is excerpted in the Gallery section. For links to some of the organizations and persons listed here(if they don't already have working links here), please see the "Links" page.
---
---
Education
---
1990-1992
Algonquin College - Animation for Television. My strengths during my studies there were largely in Lifedrawing, Drama and Scriptwriting classes. Culminated in the start-to-finish creation of a 20-second public service animation for a Hull, Quebec-based help line.
Other training before and since includes assorted night classes and workshops at both Algonquin College and the Ottawa School of Art.
---
Published and Aired Work to Date
---
1991-1992
Editorial Cartoonist - Algonquin Times, a student newspaper affiliated with Algonquin College.
1994-1998
Courtroom Artist - CBC Ottawa Television (CBOT-TV), specifically its' Newsday programs. Some of the artwork commission by that station during those years was also used in print by the Ottawa Citizen by joint agreement, and aired also by CBC Television's Newsworld operation, particularly the illustrations used to cover the break-in at the Prime Minister's Residence, and a particularly unusual attempted homicide case in Smith's Falls, Ontario.
1996-1997
Op-Ed Page Cartoonist - (Orleans) Star - I spent almost two months working part-time as Op-Ed page artist. I'm personally proud of the "Canada Day 1997" edition, celebrating not only the 125th anniversary of Canadian Confederation, but the space shuttle flight of Dr. Robert Thirsk of the Canadian Space Agency, a past resident of nearby Cumberland which was in progress at the time.
1999
Newsletter Editor - Ottawa Science Fiction Society Statement. I did the page layout work, solicited contributions from other OSFS members, and provided content, including the cover illustrations during that same period, from March to June of 1999. I continue to provide editorial content, both as an ordinary member as I did prior to serving as Editor, as well as in my current role as OSFS Secretary. My work, along with those of fellow OSFS members Sharon Fall and Joel Polowin, earned the Statement a 1999 Aurora Awards nomination for Fan Achievement.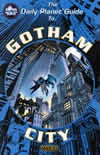 2000
The Daily Planet Guide to Gotham City, West End Games/D6Legend. See Projects page for additional details along with a link to the publisher.
2002
Contributing Illustrator - O'Neil Observer/Destination Cool # 4.
Contributing Writer - Arts' Desire - NCF Communicator # 5. Wrote reviews of selected comics.
2004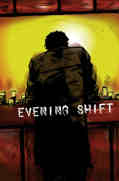 Illustrator - Evening Shift # 1 completed for Arctic Star Studios. More on this on the Projects page.
Illustrator - media kit for The Adventures of Radik Wildflower for JumpPoint Entertainment.
2005
Illustrator - "Temporal Tyrants" for Hero Games' Digital Hero web-magazine. Published October 2005 in # 33.
Web Graphic Element Designer - arune.com

2006
The Tea Makers Weblog - computer wallpaper designer - designed to support Joe Clark's media accessibility R&D project. Go check out Ouimet's explanation of the project and my part in it.
2009-present

Contributing Writer - Spacing Ottawa