Susan McMaster Poems

smcmaster@ncf.ca * soundcloud.com/susanmcmasterpoet * League of Canadian Poets * Writers' Union of Canada * riseupfeministarchive.ca/publications/branching-out

Ottawa poet Susan McMaster has published some 30 books, magazines, anthologies, wordmusic recordings with First Draft, and spoken word recordings with SugarBeat, and Geode Music & Poetry (see Bio & List of Works). She is the founding editor of Canada's first feminist magazine, Branching Out (see Rise Up Feminist Archive, and the forthcoming book by Tessa E. Jordan (UAP), and has organized and anthologized such projects as "Dangerous Graces: Women's Poetry on Stage" (Great Canadian Theater Company) and "Convergence: Poems for Peace" (see Waging Peace), which brought poetry and art from across Canada to all parliamentarians for the millennium. Recognized for the Ottawa Book Awards, Acorn-Plantos People's Poetry Prize, Arc Magazine's Best Poem of the Year, Archibald Lampman award, and Montreal International Poetry Prize, McMaster is a former president of the League of Canadian Poets, and a member of PEN, TWUC, FSNA, CWILA, and TOPS.

New! Haunt (Black Moss, 2018)
"There is rhythm and verve in every dimension McMaster explores." - Jan Conn. Haunted by family and friendship, grief and jubilation, politics and philosophy, Susan McMaster's warm, human, and conversational poetry speaks to a wide range of readers. "McMaster's purview is the world entire, with all its mystery, heartbreak and magic." - Carolyn Smart.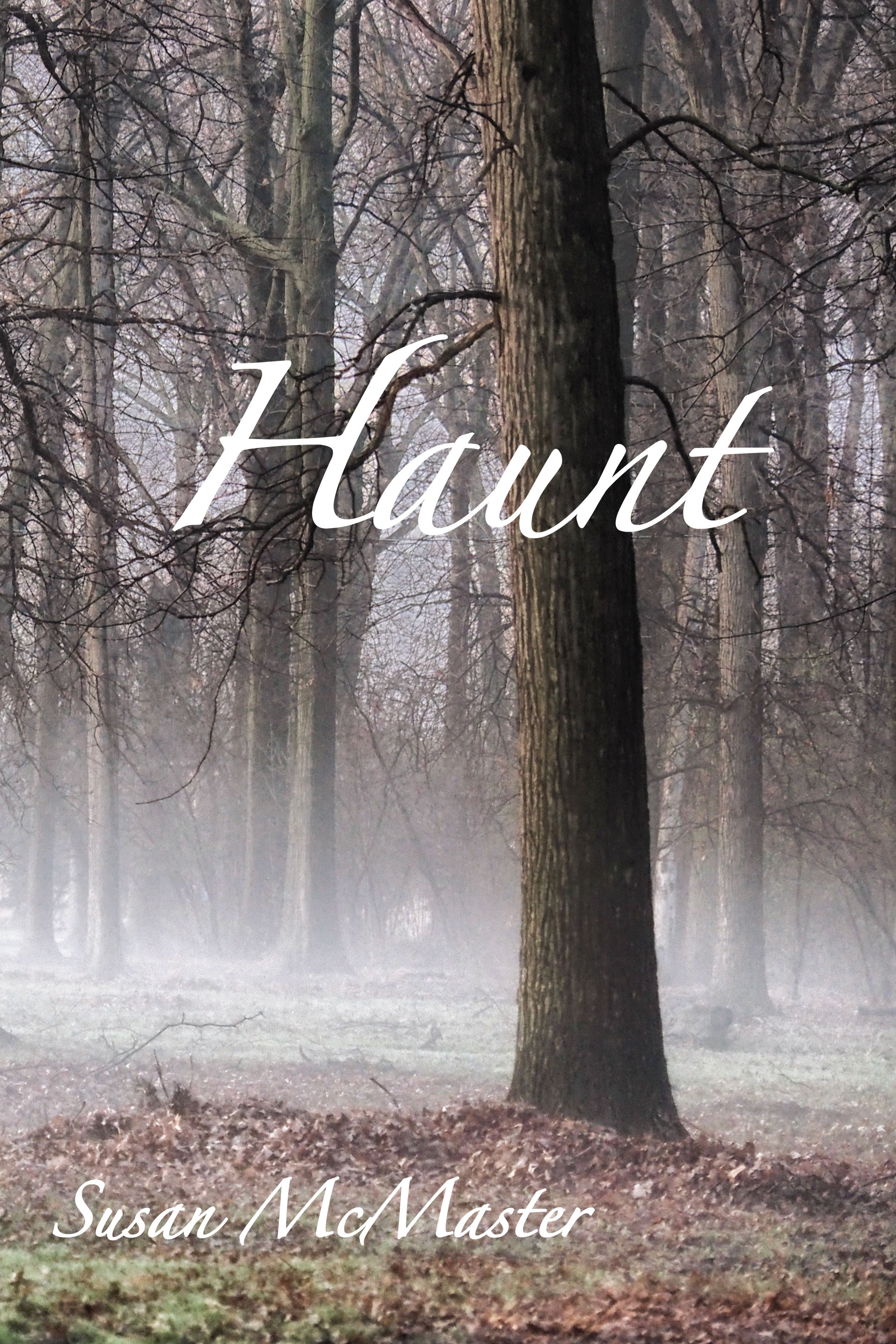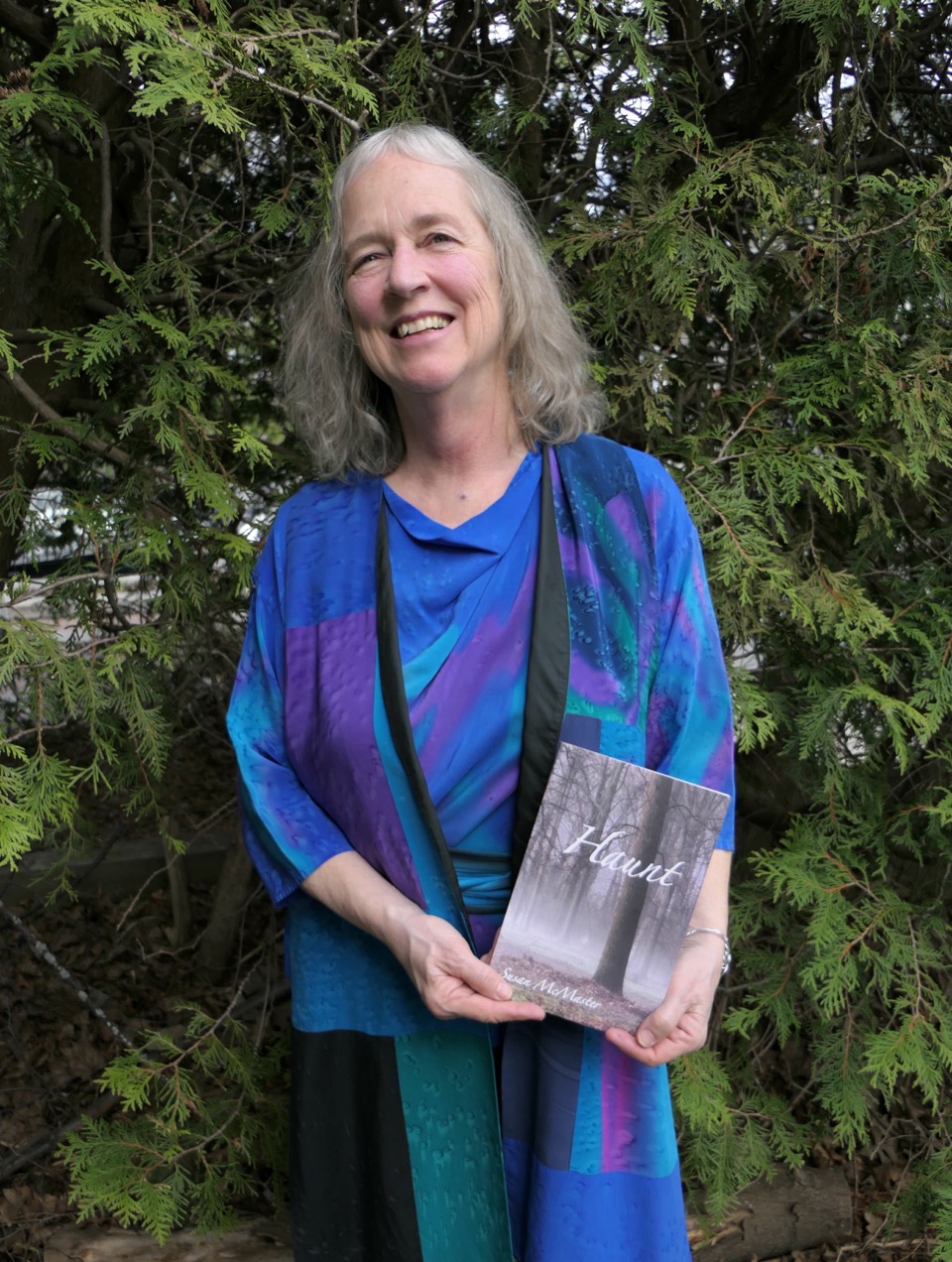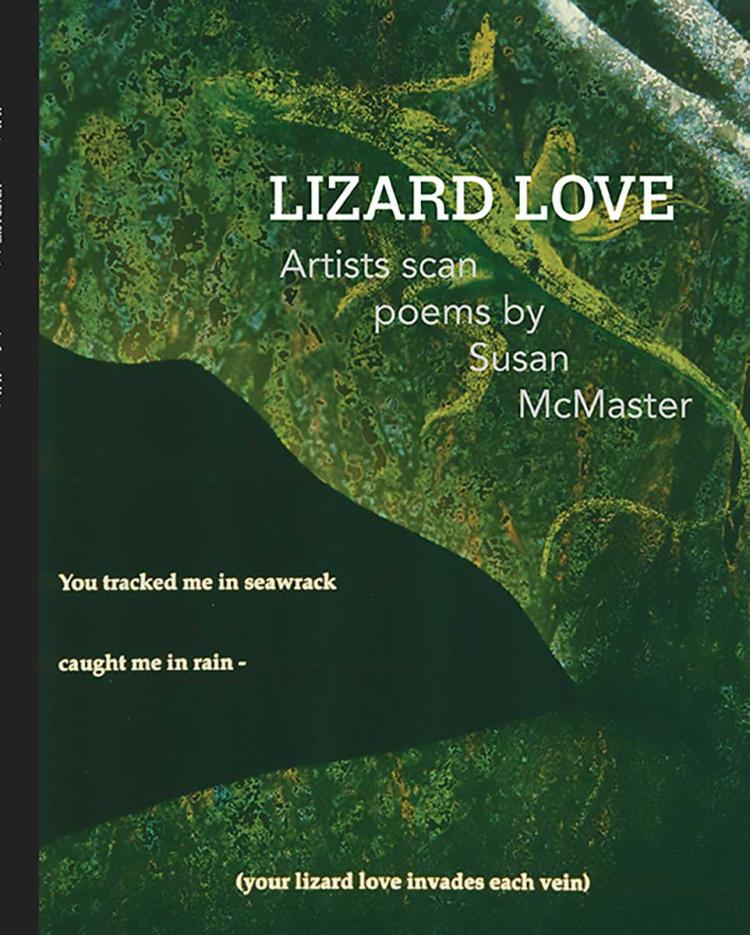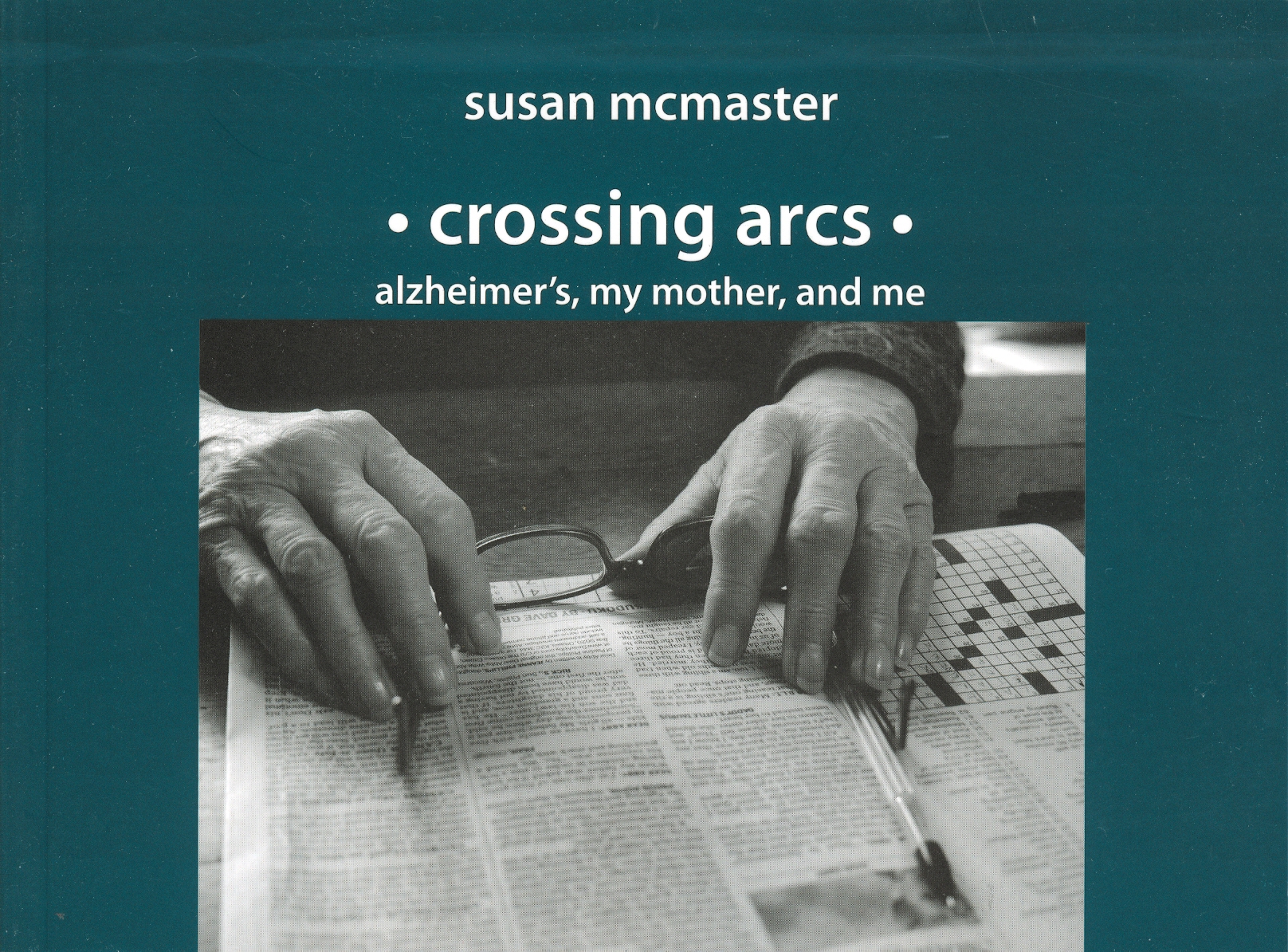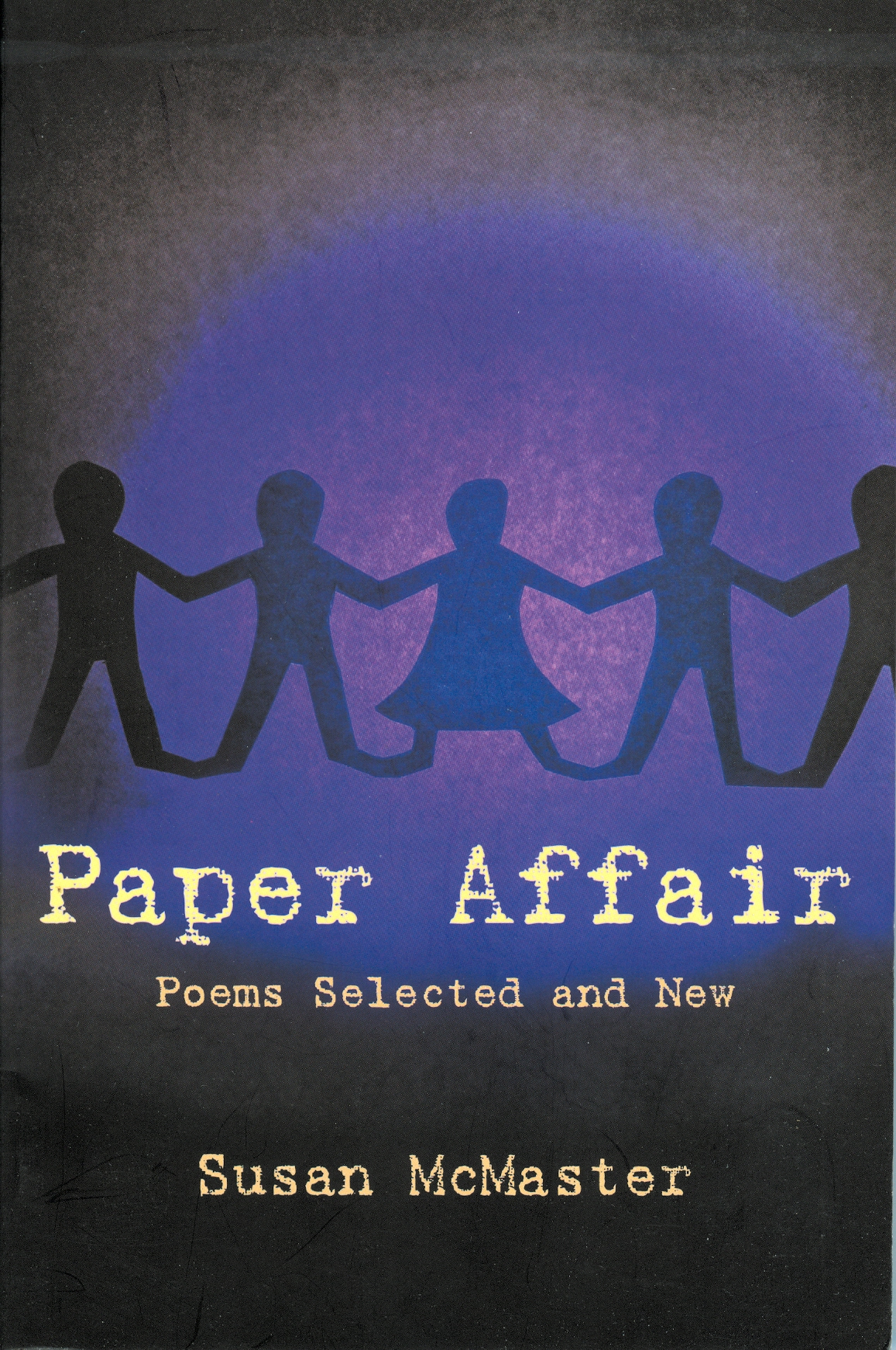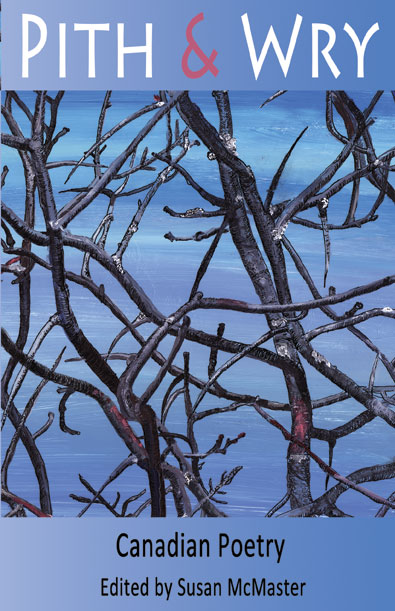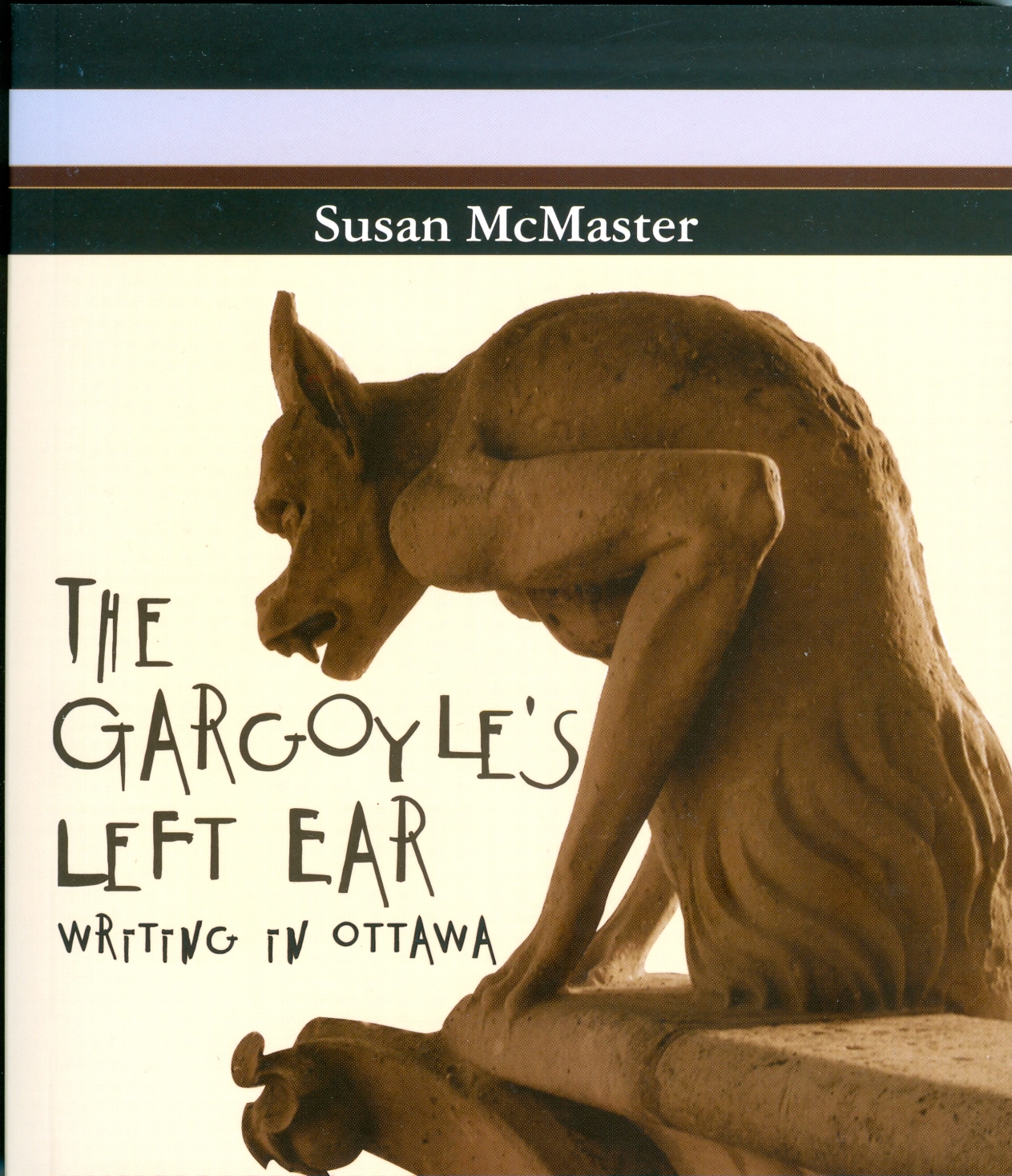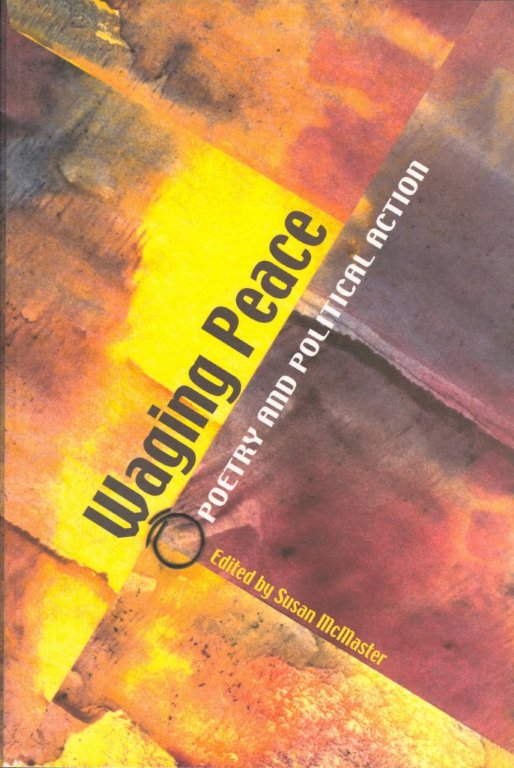 Great launches of Haunt (), at home in Ottawa with scores of friends; at the Spring Pulse Poetry Festival in Cobalt; at Artfest in Kingston; at Fred Hamilton Park in Toronto; at Noveltea in Truro, Nova Scotia; in Barrie at Barrie Manor; in Sudbury at Wordstock; and in April 2019 in Toronto at the Art Bar; and London at the Public Library. Distribution of all books on this site through the author, the publisher, your best bookshop, and, for Black Moss, Fitzhenry & Whiteside.

Poetry & Art: Lizard Love: Artists Scan Poems by Susan McMaster (Borealis, 2017)
A collaboration in which "Art opens the eyes of poetry," Lizard Love presents 45 paintings, drawing, collages, sculptures, and photographic interpretations of the poet's words selected from three decades of collaboration with 18 contemporary Canadian artists. Each of the 32 poems is accompanied by one or more artworks by Ellen Drennan, Claude Dupuis, Pat Durr, Gwen Frankton, Garage Gallery, Marty Gervais, Alrick Huebener, Roberta Huebener, Peter McClure, Juliana McDonald, Morel McMaster, Betty Page, Heather Spears, John Tappin, Marie Tappin, Mary Tougas, Robert Verrall, and Paula Zoubek. Full colour, 8 X 10 in., $15. Available from Borealis in print or online, or from the author.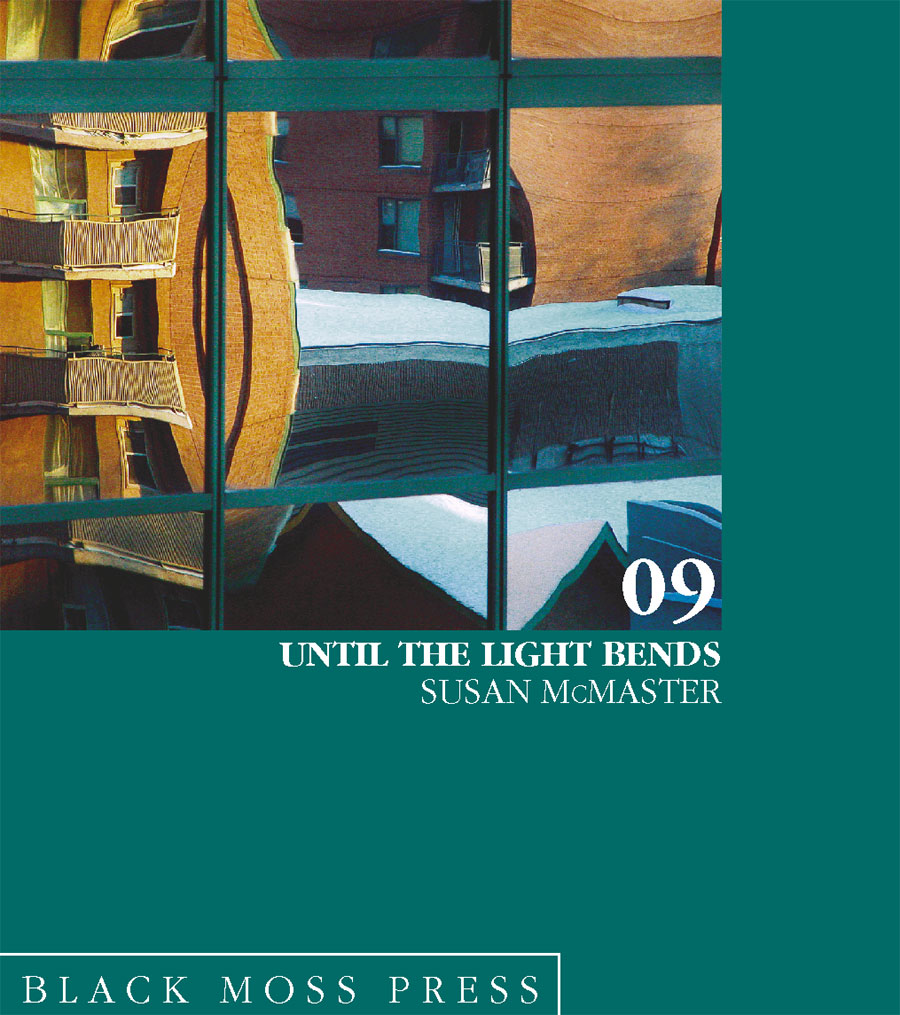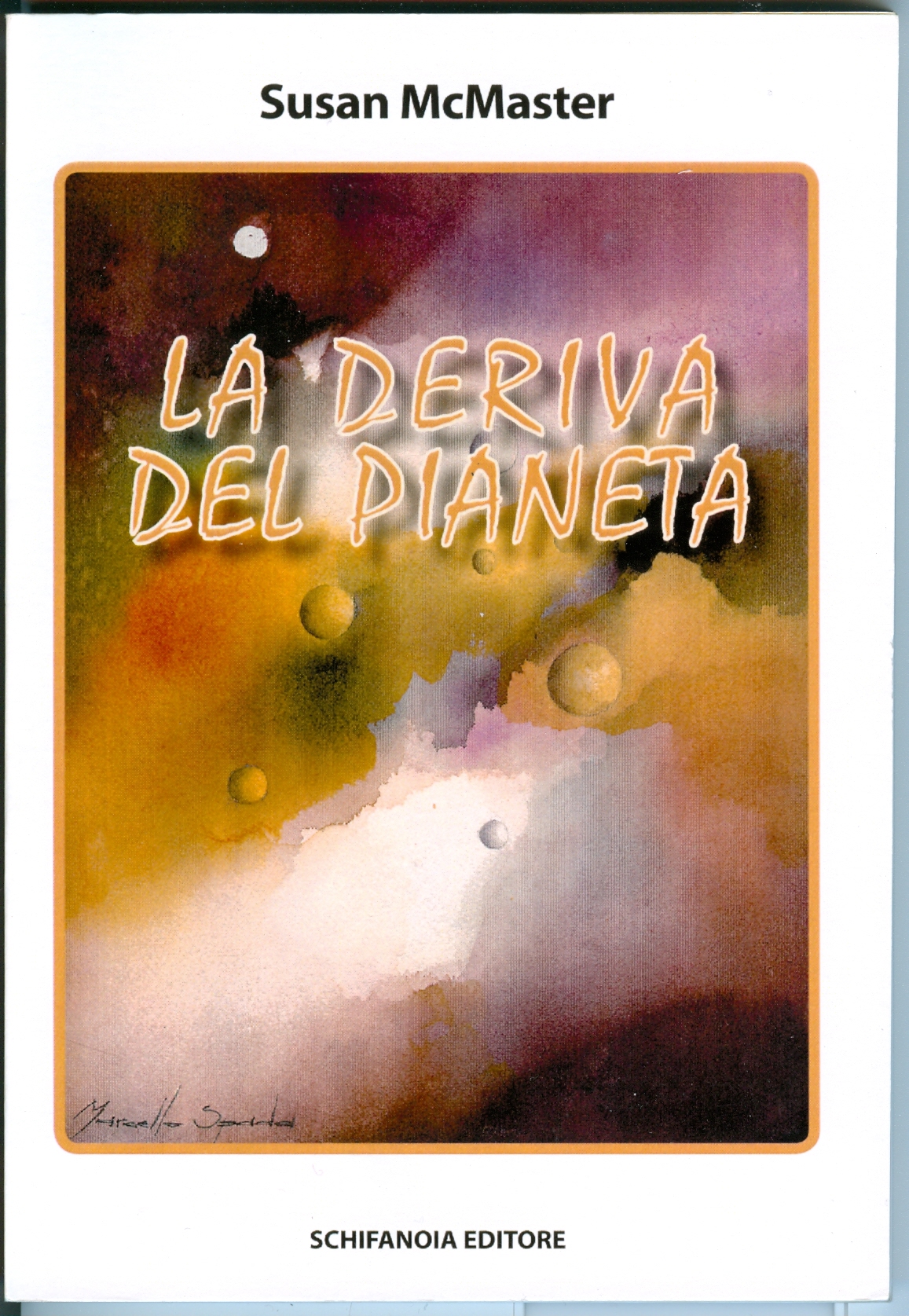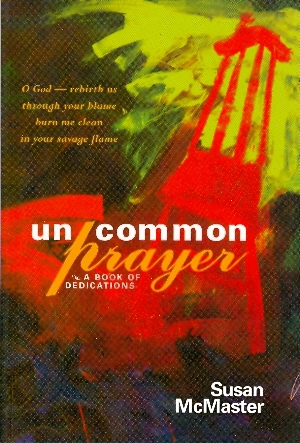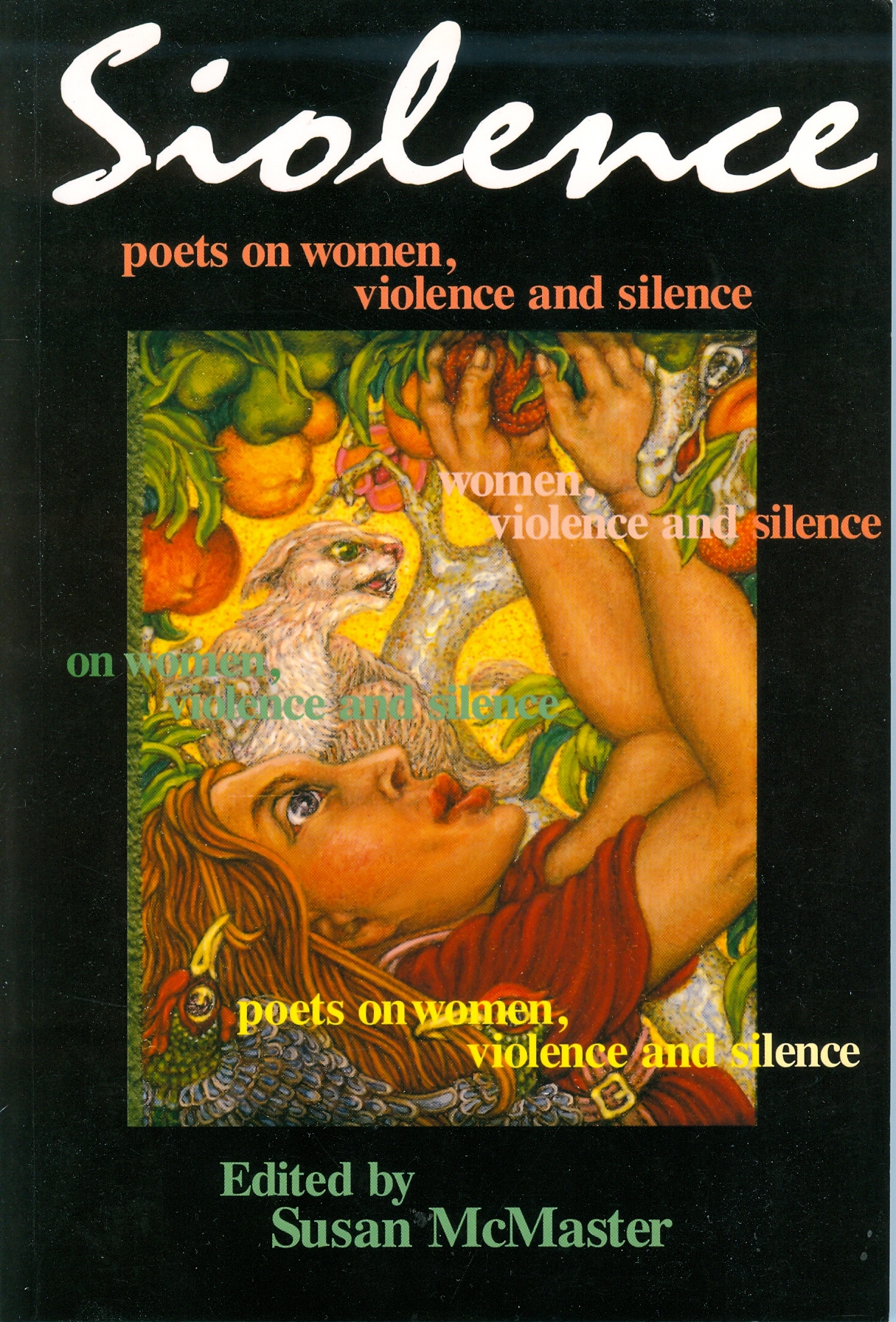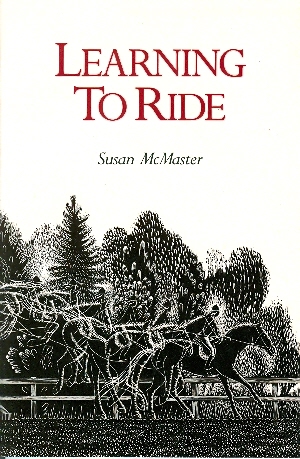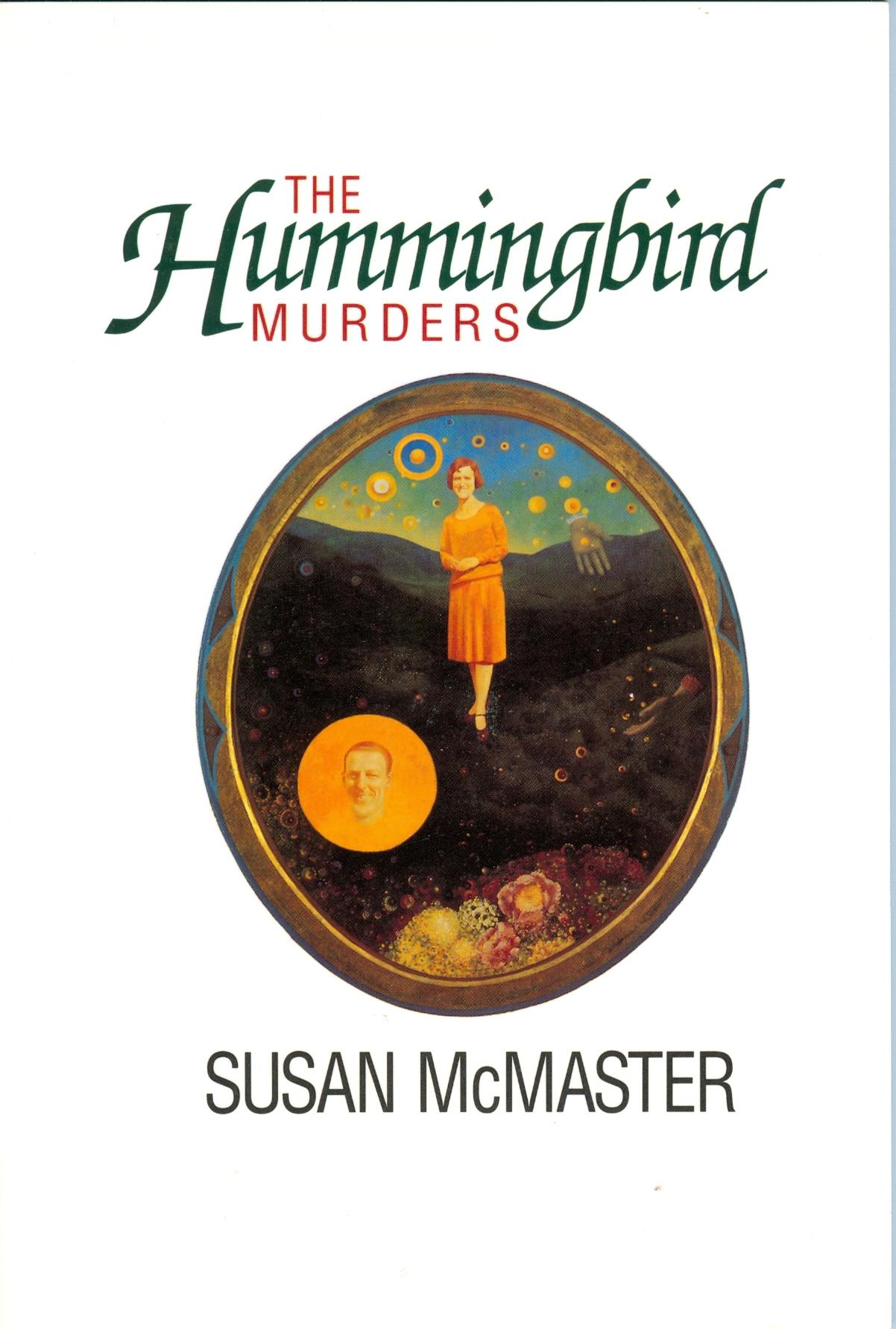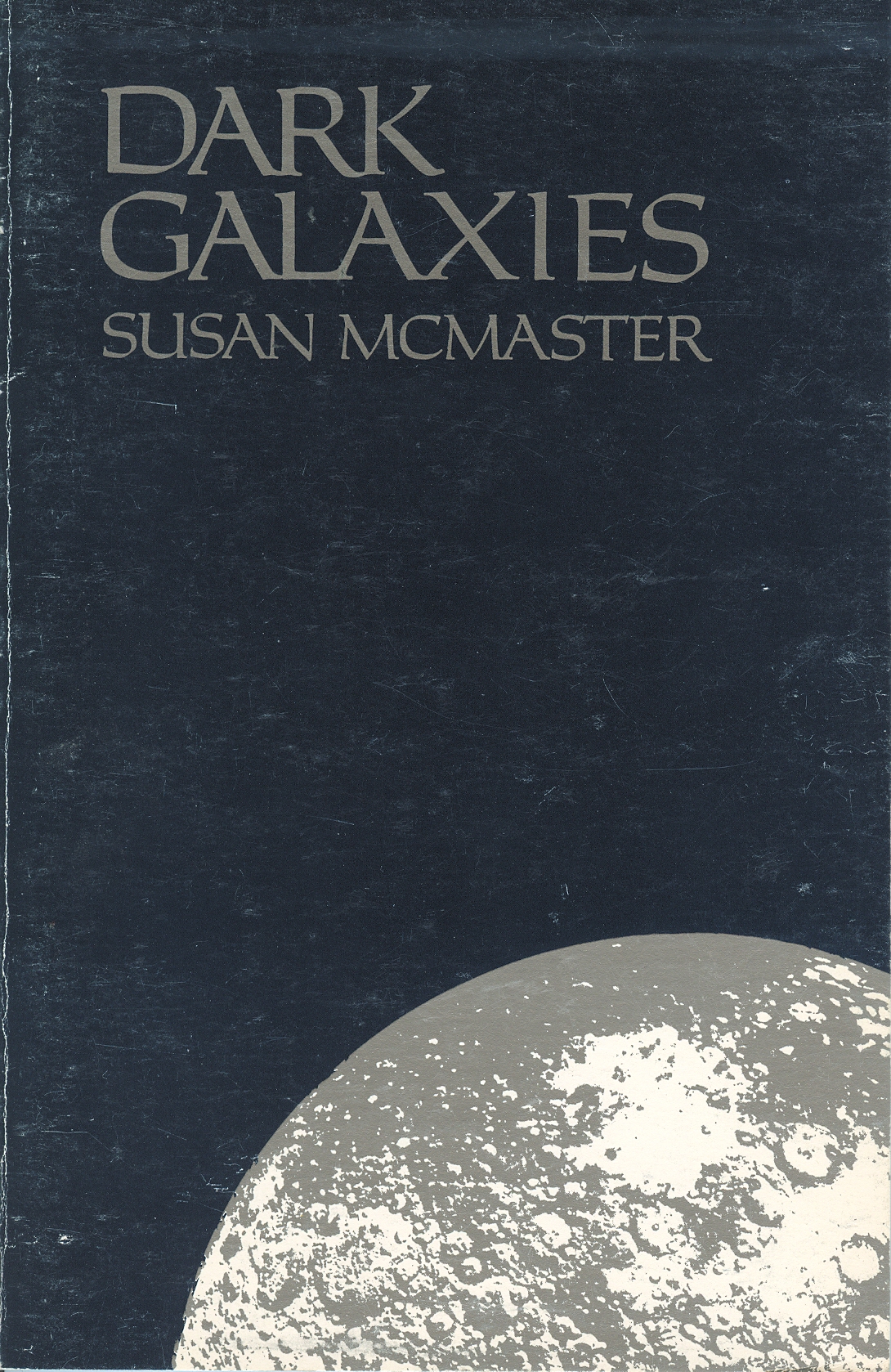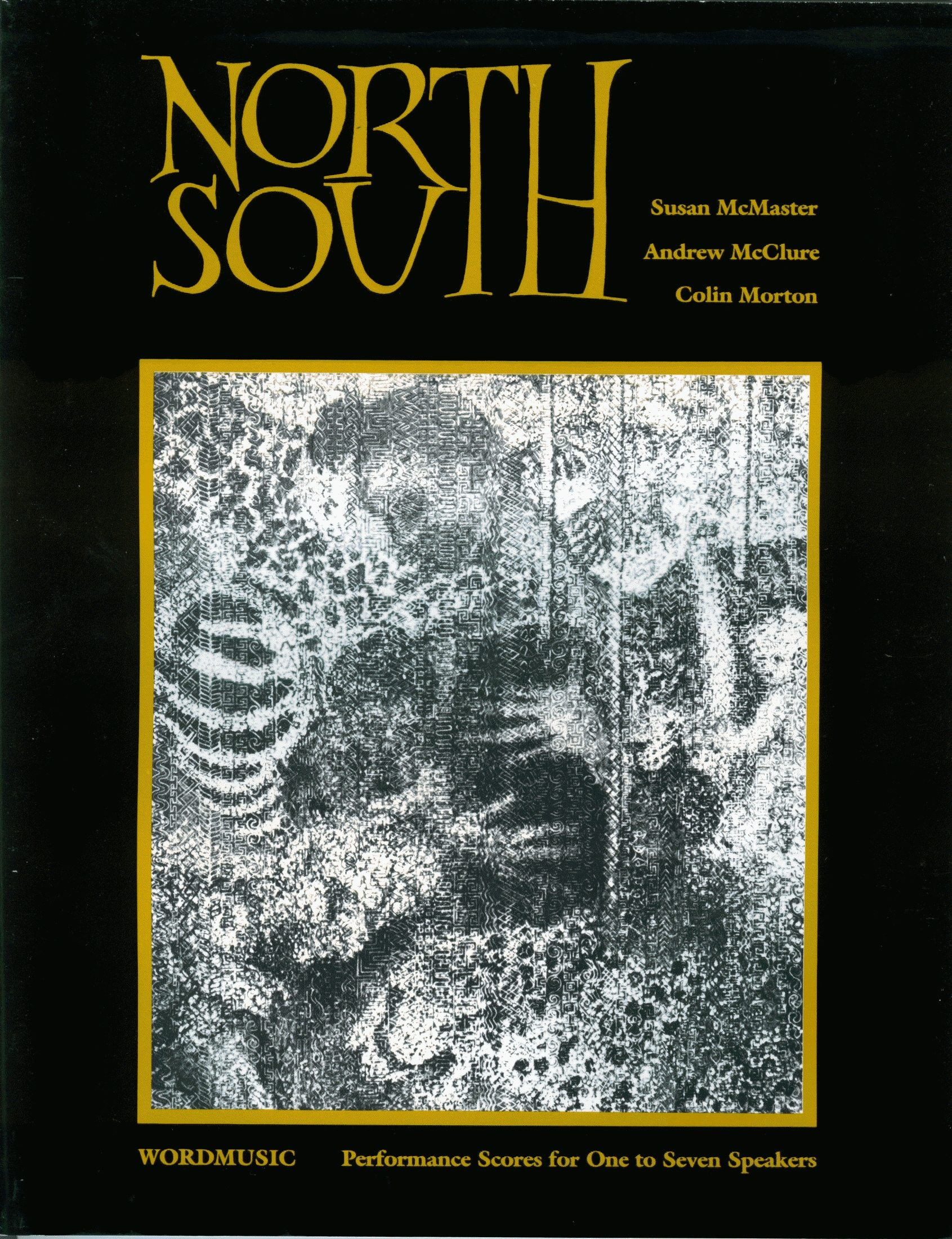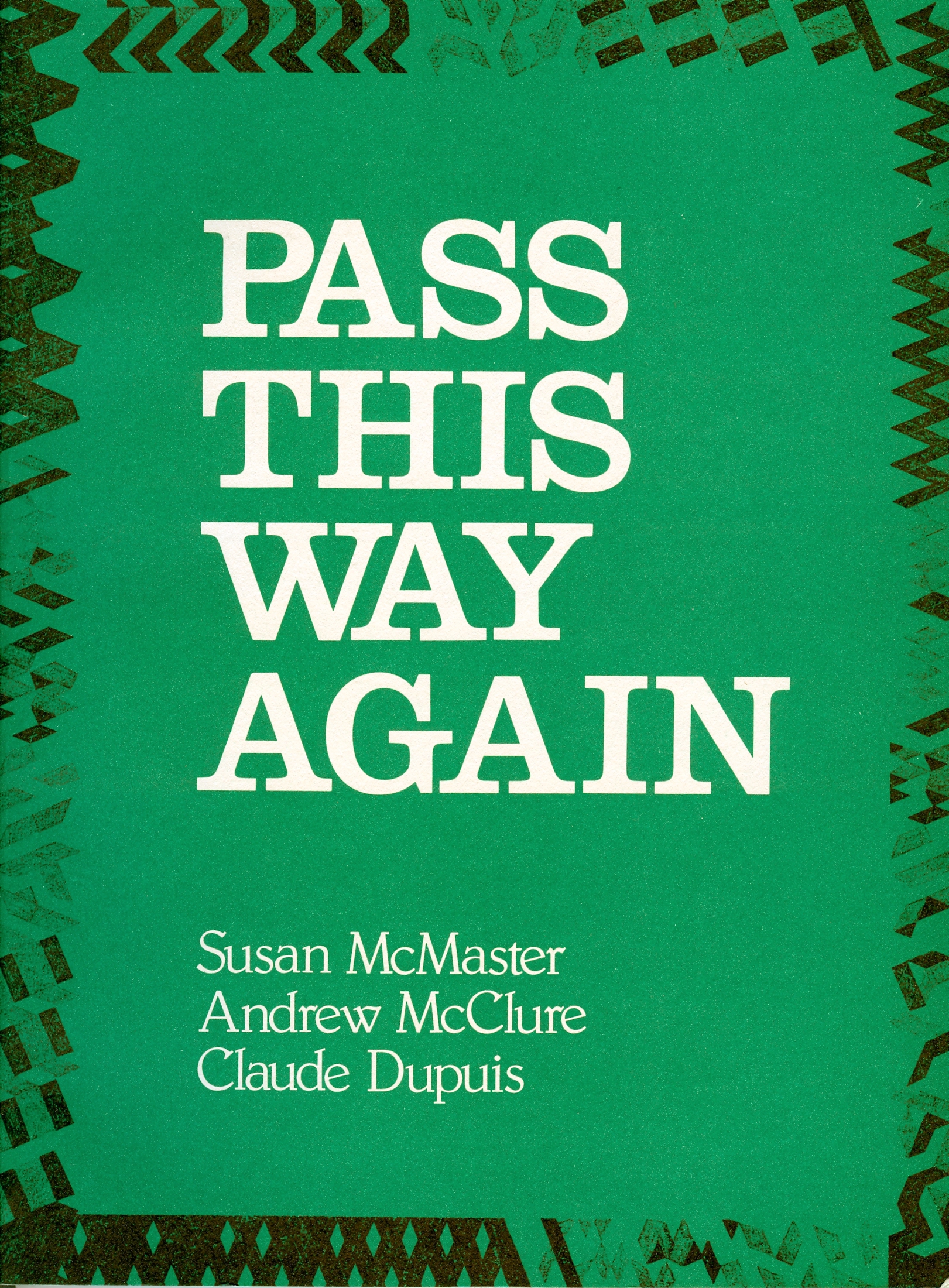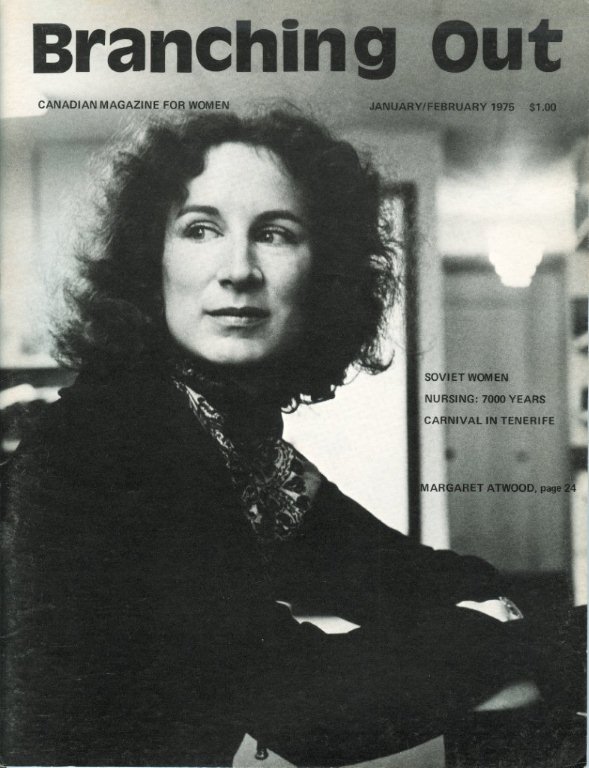 Crossing Arcs: Alzheimer's, My Mother, and Me (Black Moss, 2009/10)
Weaves Susan's poems with comments from her mother, Betty Page, as they together face her decline. Photographs by Marty Gervais. Shortlisted for the Acorn-Plantos, Ottawa Book, and Lampman Awards. Recordings include Things You'll Never Know: Selected poems and music from Crossing Arcs (2014), with composer Jennifer Giles; and Crossing Arcs: Gift to be simple (2015), with composer Barbara Dyck (2017). See Words Aloud (Youtube) and Souncloud/susanmcmasterpoet.
Reviews:
Robert Sealey, Open Minds Quarterly: "Pithy, powerful and poignant insights."
Lara Henderson, The Campus: Bishop's: "Put[s] a voice to a difficult experience by fracturing it into small observations, which convey emotion without overwhelming the reader."
Readers:
"The right complex of sorrow, anger, and even joy..."
"Struck by the beauty of this book: its... insight, clarity, intimacy, understanding, honour of person, love and angst."
"Couldn't put it down... relevant to anyone who has a family member or friend suffering from dementia."
"Simple and yet evocative... like an intimate play."
"How can heartbreak be so lovely?... it's the tenderness of each word."
"Thoughtful, honest, funny, eye-opening..."
"A tour de force."
Paper Affair: Poems Selected & New (Black Moss, 2010) surveys page poetry from 1986 to 2007, drawing from Dark Galaxies, The Hummingbird Murders, Learning to Ride, Uncommon Prayer, and Until the Light Bends.
Reviews:
Janice Kennedy, Ottawa Citizen: "Whether exploring love and loss, navigating the passages of time, or singing in the sensuous joy of the moment, McMaster seduces with a juggler's grace, a sorcerer's dazzle and a stubborn passion's sweet and insistent throb."
Carolyn Smart, editor McGill-Queen's: "This extensive and revealing volume displays her range and her heart, in equal measure."
Dave Margoshes, director, Sage Hill writing program: "These are deceptively simple poems, but there's nothing deceptive about their craftsmanship or their honesty. The best ones ease up to you, then sting."
Jan Conn, writer: "These deeply felt poems embrace domestic scenes and the dense, complex weave of human relationships, then whirl us away to the quantum world, where they 'admit the draw of starlight'."
Heather Spears, GG award winner: "Winsome, muscular, candid, intimate yet universal. McMaster has an open, seemingly effortless control of her craft and the genius to bring each poem to a startling, inevitable (and beautiful) conclusion."
Pith and Wry: Canadian Poetry (editor) (Scrivener Press, 2010) collects new poetry by 45 living authors, renowned and emerging, from sea to sea to sea. Contributors include Atwood, Moure, McKay, Crozier, Reid, Kemp, Nash, Eichhorn, Dalton, Lee, and Klassen.
Reviews:
M.E. Csamer, Antigonish Review: "The voices, emerging and mature alike, are strong, full of compassion, insight, intelligence. Everywhere I find words that stop me in my tracks, ... [with their] clock-stopping mesmeric call."
Rob McLeod, Canadian Bookseller: "Leap[s] out at the reader and grab[s] hold of the gut... full of variety, bite, and hard-hitting imagery."
The Gargoyle's Left Ear: Writing in Ottawa (Black Moss 2007)
"In lyrical prose, this midlife memoir by Ottawa poet Susan McMaster offers memories of the Glebe and Old Ottawa South, of Lisgar Collegiate and Carleton, of the Gatineau Hills and the Ottawa Valley. It also give insight into her poetry, which aims to 'soften the stony heart of the gargoyle that lurks inside us all.'" (Ottawa Citizen) Waging Peace (Penumbra 2002)
Can a poem stop a bullet? Our parliamentarians are our link to a scene of international turmoil, in all its desperation and hope. Many come to politics to serve their community – but only in a world at peace may trusting children grow up to become adults who live contented, fruitful lives. The struggle can be weary and long. The project Convergence: Poems for Peace, initiated by Susan McMaster, offered encouragement through a gift of the imagination donated by Canadian writers and artists: 56 poems in 11 languages from poets Atwood to Zetlin, printed on fine paper and folded into unique covers by 52 artists from Airde-Bélanger to Zoubek. The poems were then hand-delivered weekly by McMaster and friends, one to each MP and Senator in the first year of the new millennium. Gathered into Waging Peace, with art and essays on peacemaking and poetry, including one by Poet Laureate sponsor Senator Grafstein, the book invites readers to reflect on our most crucial human task – to promote a peaceful world. Revenue was donated to Peacefund Canada and the Canadian Peace Alliance. Words cannot stop a bullet: but a person who hears them, and ponders, may. (updated from program, International Writers' Festival 2001, National Arts Centre 4th Stage)
Recordings & Collaborations
(See Bio & List of Works and Reviews and Interviews for more on publications and recordings.)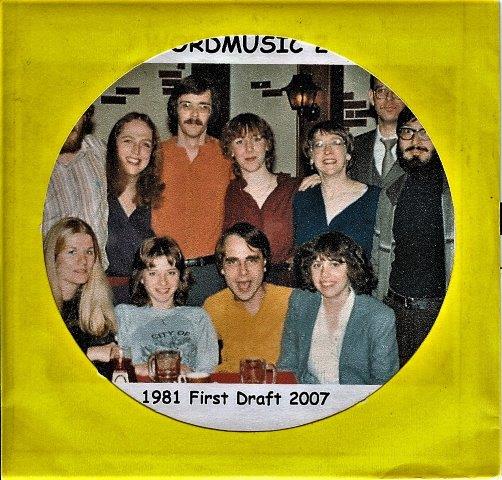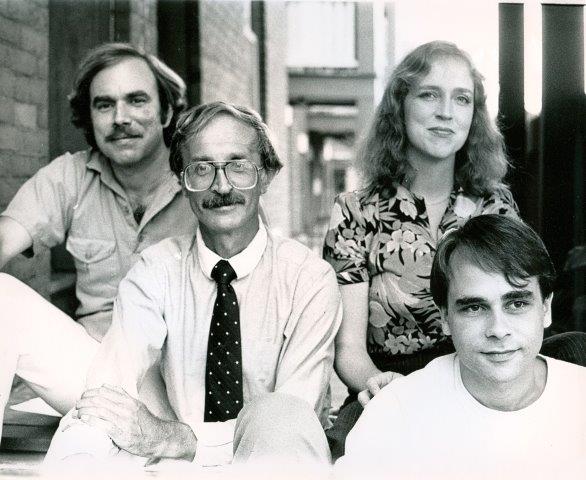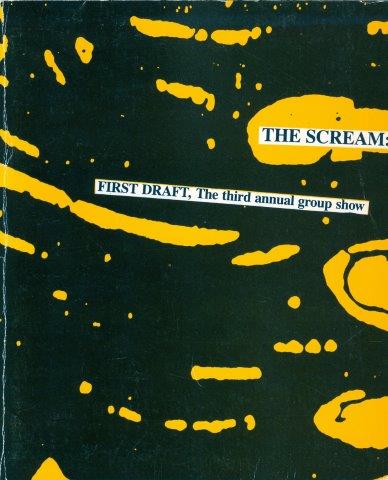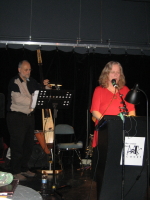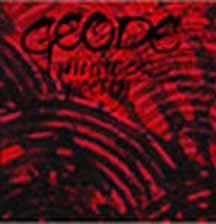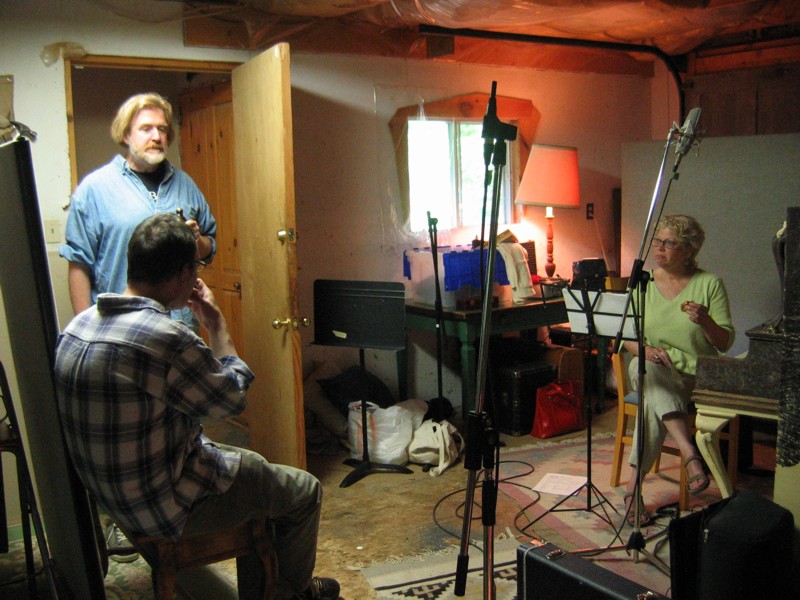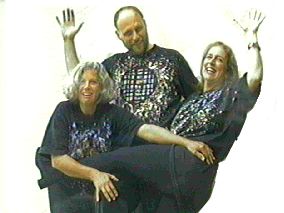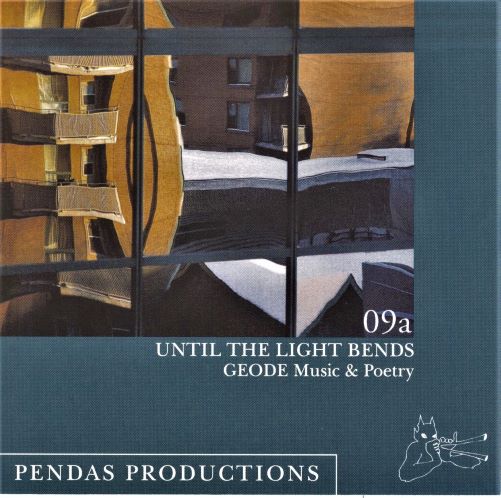 First Draft CD 2007-1981, cover shows cast party, FD First Annual Show, R&R, l-r, (front) Shannon Lee Mannion, Stephanie Martin, Andrew McClure, Joan Charpentier, (back) Claude Dupuis, Susan McMaster, Glen Carruthers, Elizabeth Griffiths, Ruth Pincoe, Michael Phelan, David Peebles; First Draft members David Parsons, Andrew McClure, Colin Morton, Susan McMaster; The Scream, FD Ouroboros anthology ed. Colin Morton, design Claude Dupuis; SugarBeat CD with Susan McMaster, Alrick Huebener, Jennifer Giles; Tree 2008, Susan McMaster with Alrick Huebener; Geode CD; Alrick Huebener, Jennifer Giles, Susan McMaster; recording at Hot Stove studio with James Stephens, Mark Molnar, Jennifer Giles; Geode Music &amp Poetry (ph: Graham Thomson); Until the Light Bends CD (Pendas).

Events 2019
(See also Recent Events.)
May 7, 2019, Sudbury: Launch of Another Dysfunctional Cancer Poem Anthology, 'Reading Town Sudbury' festival, 6:3-7:30 pm, Greater Sudbury Main Library, 74 Mackenzie.
April 27, 2019, Ottawa: Walking through Light concert, première of work for Hypatia Voice Choir by John Gordon Armstrong, text by SM, First Baptist Church.
April 11, 2019, London ON: "Gathering Voices" reading with Penn Kemp, Katerina Fretwell, and Susan McCaslin, London Public Library.
April 9, 2019, Toronto: Art Bar, Free Times Cafe, collaborative reading with music and poetry by John Oughton.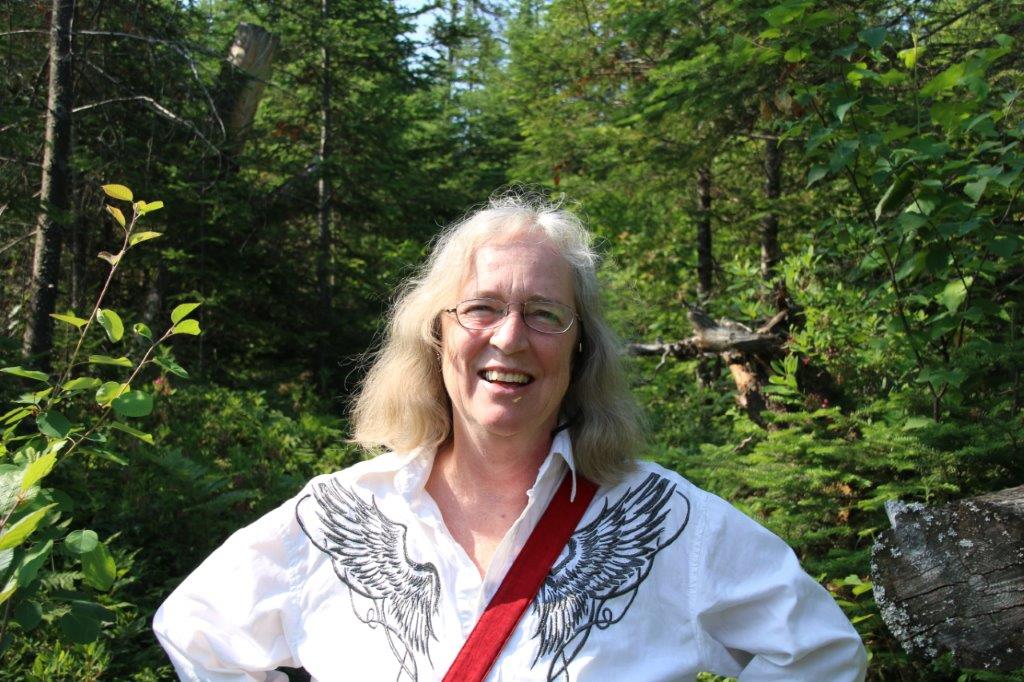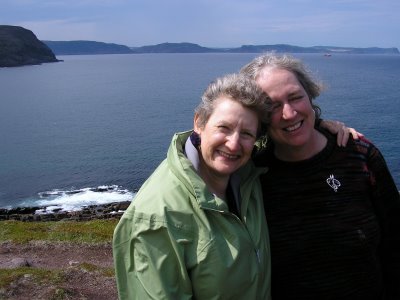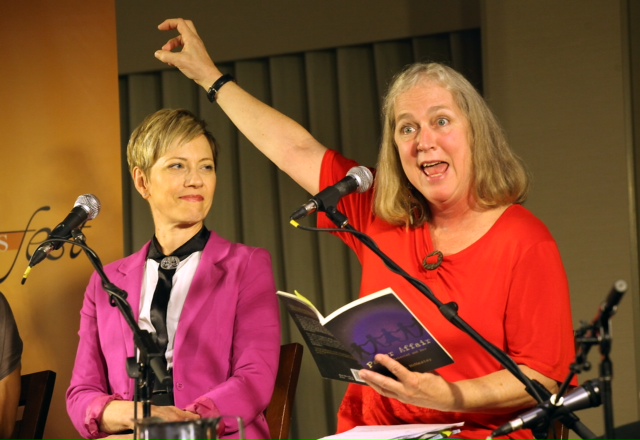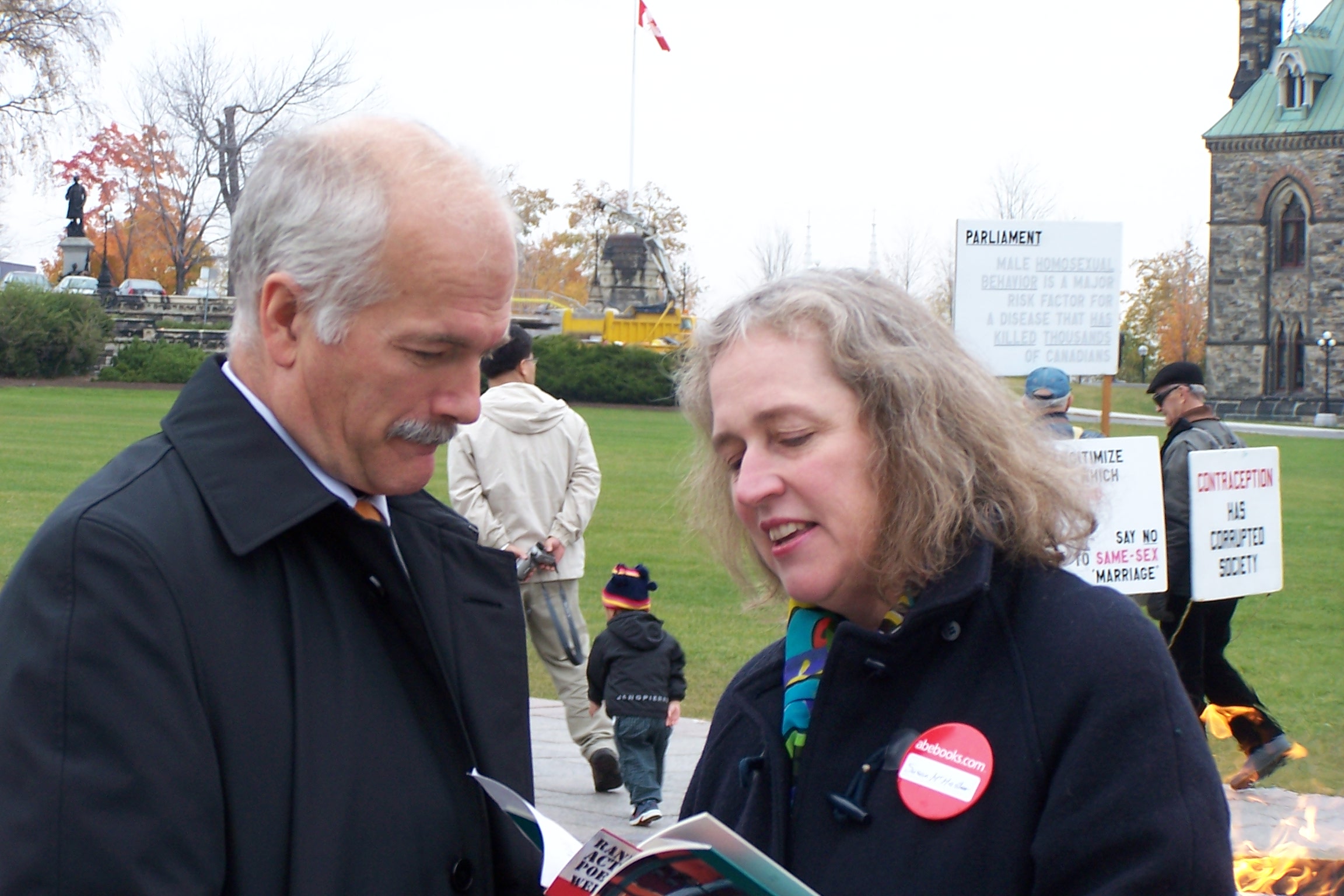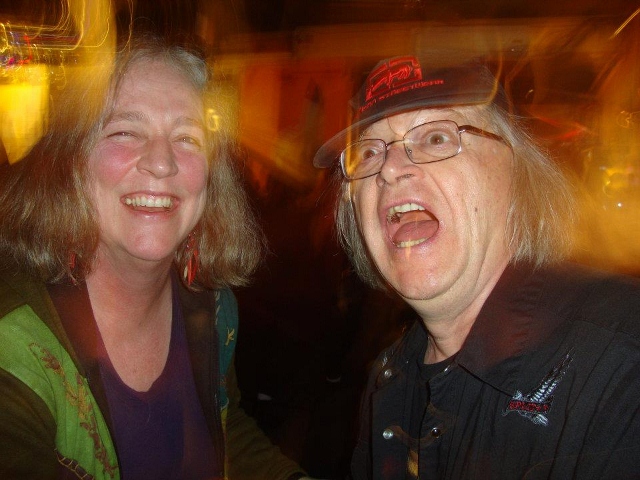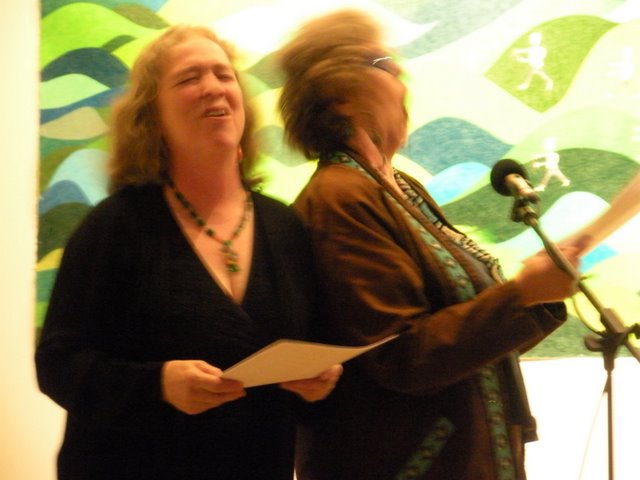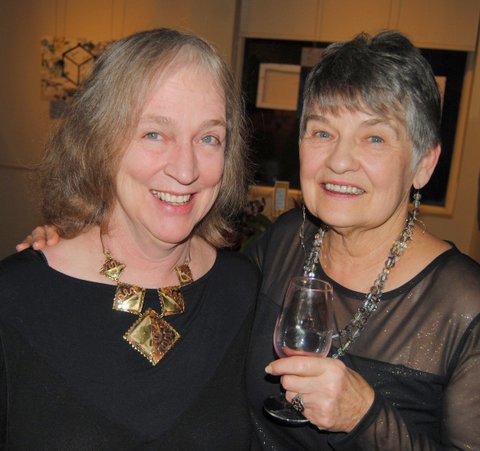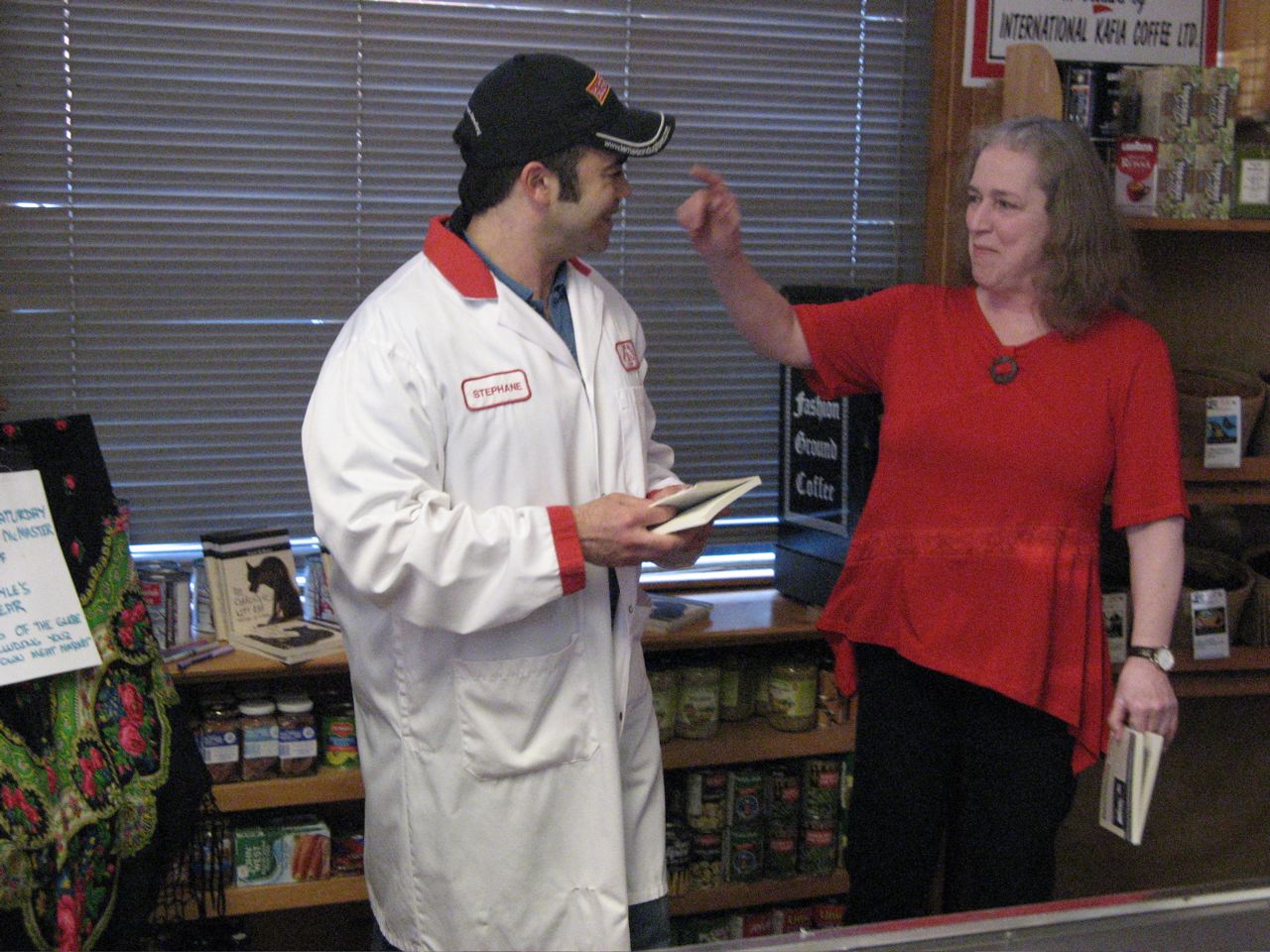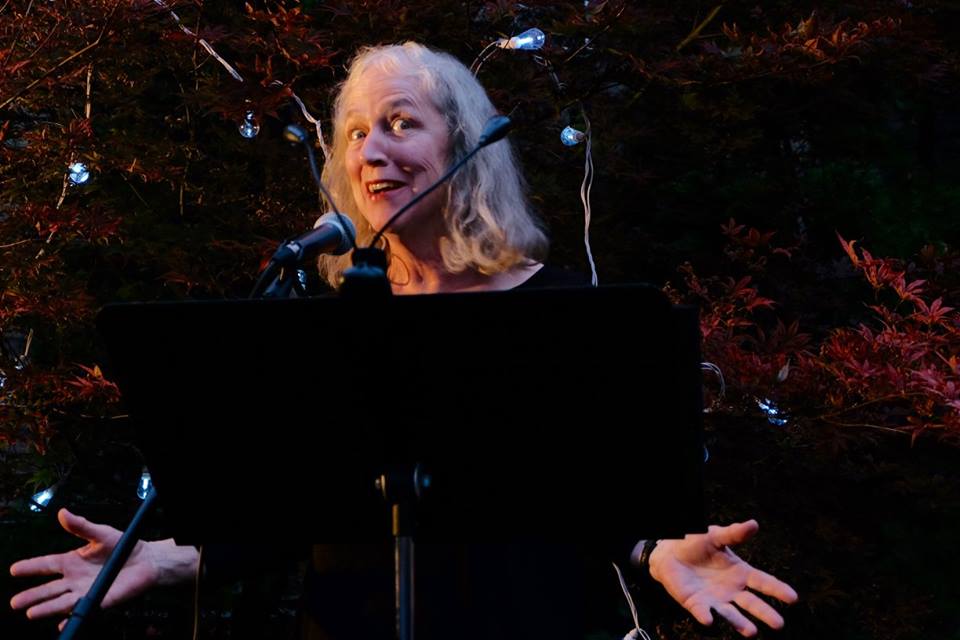 Lac Vert 2017 (ph: Aven McMaster); Newfoundland, League of Canadian Poets 2010 AGM; Kingston Writers' Festival; Random Acts of Poetry with Jack Layton (ph: Ian McMaster); with bill bissett, AB Series (ph: Adeena Karasick); performing with Penn Kemp at Gallery 101 (ph: Gavin Stairs); with Paula Quick at Cube Gallery; with manager Stephane Sauvé, Glebe Meat Market (ph: A. Huebener); #NSFW concert 2017 (ph: C. Morton).
Selected Anthology Publications
Tamaracks: Canadian Poetry for the 21st Century, ed. James Deahl (Lummox, 2018).
Another Dysfunctional Cancer Poem Anthology, eds. Priscilla Uppal and Meaghan Strimas (Mansfield, 2018).
Heartwood: Poems for the Love of Trees (League of Canadian Poets, 2018), ed. Lesley Strutt.
Beyond Forgetting: Celebrating 100 Years of Al Purdy (Habour, 2018), eds. Howard White & Emma Skagen.
150+: Canada's History in Poetry (Acorn Press, 2018), ed. Judy Gaudet.
150 Canadian Stories of Peace (Walking for Peace, 2017), eds. Gordon Breedyk, Mony Dojeiji, Koozma J. Tarasoff, Evelyn Voigt.
1000 Poets for Change (The Hellbox Press, 2016), ed. Bruce Kauffman.
50+ Poems for Gordon Lightfoot (Old Brewery Bay, 2014), ed. Fred Addis.
Global Poetry Anthology: Montreal International Poetry Prize (Véhicule Signal Editions, 2013), ed. Mary Dalton et al.
Jack Layton: Art in Action (Fourfront, 2013), ed. Penn Kemp.
Whiskey Sour City (Black Moss, 2013), ed. Vanessa Shields.
Desperately Seeking Susans (Oolichan, 2012), ed. Sarah Tsiang.
Our Lakes Shall Set Us Free, ed. Roger Nash, intro. Margaret Atwood (Scrivener, 2012).
Basements and Attics, Closets and Cyberspace: Explorations in Canadian Women's Archives (WLUP, 2012), eds. Linda M. Morra and Jessica Schagerl.
I Feel Great about My Hands and Other Unexpected Joys of Aging (Douglas & McIntyre, 2011), ed. Shari Graydon.
>2: An Anthology of New Collaborative Poetry (Sugar Mule 2007), eds. Sheila E. Murphy & M.L. Weber.
I am grateful for support from the Canada Council for the Arts, the Ontario Arts Council, the City of Ottawa (RMOC), the League of Canadian Poets, and the Writers' Union of Canada.
This website is hosted by the National Capital Freenet, a community-run, non-profit organization. This page updated 1 May 2019 by SM.