.


In 1975 meet for the first time and fall in love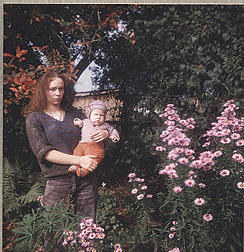 Two years later our first and only child is born,
Johann Baptist, Benedikt or Ben for short.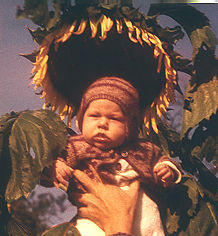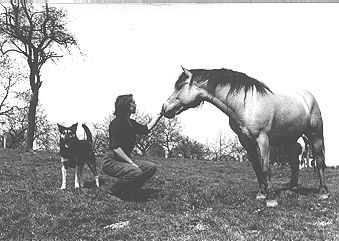 This is a norwegian horse, his name is Alf, what are the odds
when buying a horse to find one with that name, if you did not
get it yet, my name is Alfons.

the 80's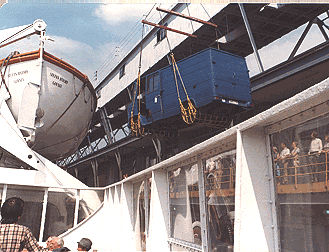 In 1980 we emigrated to Canada, here our van is unloaded in Montreal,
we came with the same boat. We had no place in Canada, the van was
our home for the first two month, this with a tree year old child.
The only thing we had was a place Katharina's friends had in
Nova Scotia, we left there the big boxes to get more room in the van.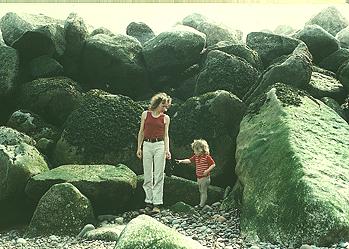 Nova Scotia, Bay of Fundy at low tide.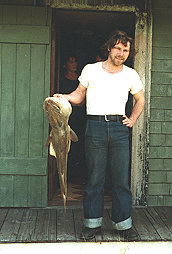 No, i did not catch this fish, the person behind me in the door
bought this fish, but makes a great picture.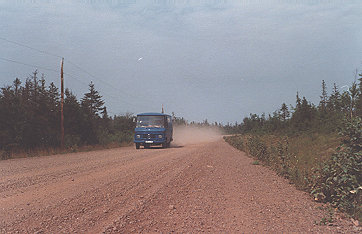 Looking for a farm.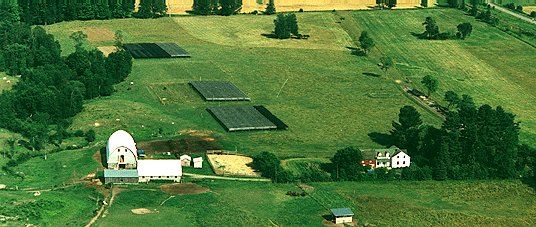 Found a farm, in Quyon, Quebec. This is one hour west of Ottawa.
Note the dots in the background, cows. The brown ones in the foreground
are horses, plus a white one, this is "Thunder", he was on the farm when we
bought it, he is still here. My line on him is; I'm going to feed him until he
dies and then i hope someone is doing it to me."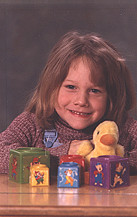 Ben start going in the kindergarten, he spoke only german until he was four
years old, then he learned english from the neighbors kids, now with five he
goes to the kindergarten to learn french.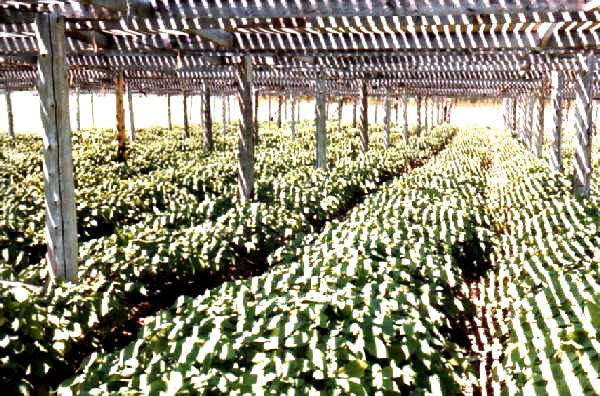 We grow ginseng, needs artificial shading.


the 90's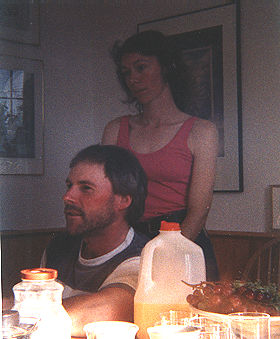 This is Katharina's 37 th birthday, after some hard years in
the beginning, we had really good years and good times here.
We just don't know it yet, according to her medical files
there is already a 3 by 5 cm tumor, which will be diagnosed
in less then a year as ovarian cancer.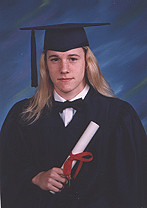 Our child is graduating from high school,
time goes by.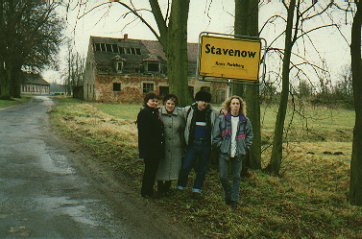 Visit to Germany, the village i left in 1961, this is 1993.
From left to right; my cousin, my mother, me and Ben.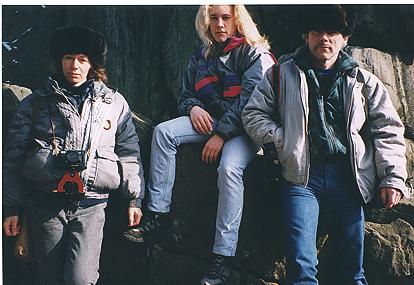 Katharina, Ben and me at the Externsteine.
In just a few weeks Katharina will be diagnosed with
ovarian cancer, her aunt Sigrid who took this picture
with pancreas cancer, she died over a year later.
Katharina had operation and chemo, the cancer
went in remission.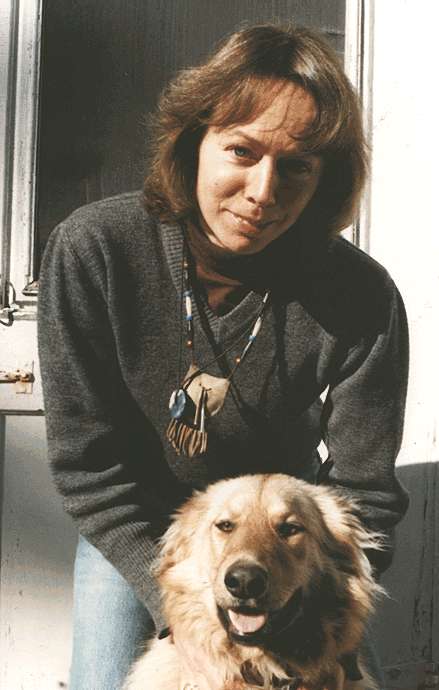 This is after operation and chemo.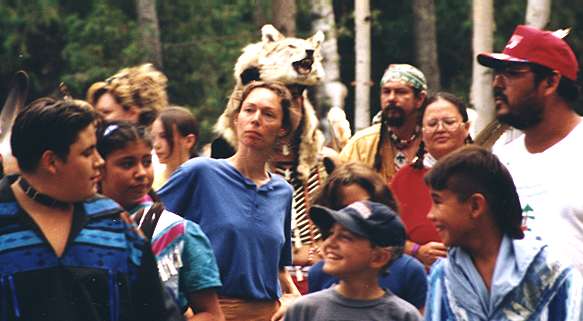 This is in august 1998, a month later i found out the cancer is back.
Katharina knew it much longer. The problems really started in june 1999,
our son Ben said he did not do enough for his mother yet, so he was there
for her 24 hours a day, three months straight, except for the time she was
in the hospital and he got pneumonia from spending to much time there,
she did not want to see him for a while, because he had a hospital acquired
pneumonia. The irony seemed lost on her.

Katharina's final Voyage.
Katharina died on september 26, 1999 peaceful at home,
she never woke up that morning, her mother and Ben holding her hands.
Our old friends and neighbors, Kevin, Angelle and Alexis were there too.
We had a ceremony on the very same place Katharina spend her last evening.
Kevin is holding a short speech, Donna, Eleanor and Topp are singing, Katharina
used to sing with them. Matthew is holding a few minutes of silence first, then he
performs a short shamanic ritual, after, he start singing "The river is flowing" a song
Beatrice (Katharina's sister) taught us when she was here a year ago. Ben, Eric and
myself go into the canoe, go out on the Ottawa river and I spread Katharina's ashes.
There will be a memorial ceremony, August 19, 2000, in Glover Vermont, at Bread&Puppet.