Laurie-Ann Copple' ministry visit to Lahore, 19 Dec 2007 - 2 Jan 2008
My Christmas 2007 in Pakistan
By Laurie-Ann Copple
I had a very special Christmas season – spent in the Punjab province of Pakistan teaching, doing healing ministry, pastoral care and planting the Alpha course in Punjabi and English in Lahore. Two years ago when I was in Lahore on a much more intense mission, I joined the local ministry of NEWS Outreach, the same ministry that makes those crocheted crosses that we give baptismal candidates here at St. Paul's. I joined long-time friend Faisal Yaqoob and Bishop Younnis Haroon into a ministry to the downtrodden throughout Pakistan.
Both times in Pakistan I encountered crazy drivers, highly decorated trucks and auto rickshaws, intense pollution, endless cups of chai, hot spicy food and lots of smiles. Ministry last time included speaking before as many as 15,000 or more at one time. This mission had me go to many smaller venues, where I got to meet the people, pray over them and hear some of their stories. Their devotion was deep, hospitality warm and their appreciation of my long journey to meet them very much appreciated. One gesture that really touched my heart was when I was greeting servant leaders with the customary Christian greeting "Salaam," usually slurred to sound like 'slawm'. When I greeted them, I was given a smile full of love, respect and a gesture of a hand touching their heart. To me, this was more than a sign of respect; it was a sign that hearts were open to receive whatever God had for them, through me. This was further confirmed by either being showered with rose petals, given real rose necklaces, or silver garlands.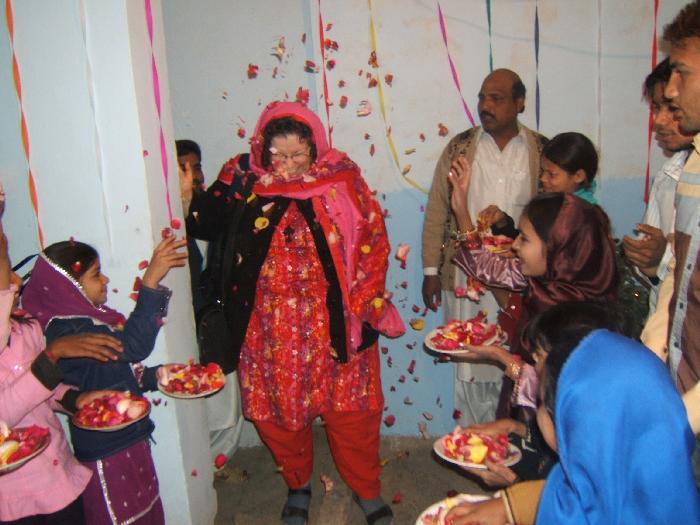 I found that my audiences were hungry to hear my teaching, especially when I used visual aids, such as a sponge to show that we are like dry thirsty sponges needing to be filled with the life of God through the Holy Spirit. I usually soak the sponge in water for a while and squeeze the sponge to show how 'rivers of living water' are meant to flow from us when we spend lots of time with Jesus. I also do a talk about living water and re-enact John 7: 37-39 when the priest poured out what would start as the river of God flowing from the temple mentioned in Eze. 47. It was in that context that Jesus claimed that anyone coming to him would have rivers of living water flowing from them (like the sponge).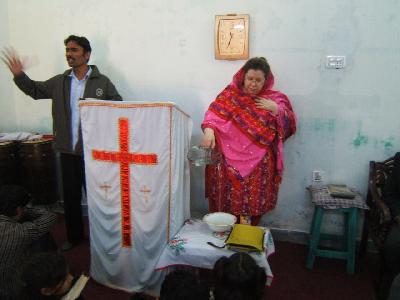 Another of my talks describes the return of the bridegroom (Jesus) for his bride (us). In Pakistan, brides wear fancy yellow clothes (shalwar kameez trouser-tunic outfits) the day before they get married, and they henna their hands in celebration. I wore the outfit AND had hennaed hands to show just how serious I was about that talk. And there were many people who really appreciated this teaching and wanted to know more, so I told them about the Alpha course, which was recently translated into Punjabi by Alpha India and a brand new dubbed version was sent to me through Alpha HQ. So far, at least 15 of my own talks have been translated into Urdu so that more people could benefit from the talks, as well as a course I developed two years ago called "Ways to Grow in God."
We also visited the orphanage, and I was given the plans for building another. More children are staying with the Bishop and his wife in the interim. Schools continue their work as well as a new outreach with migrant children with a basic school for their education.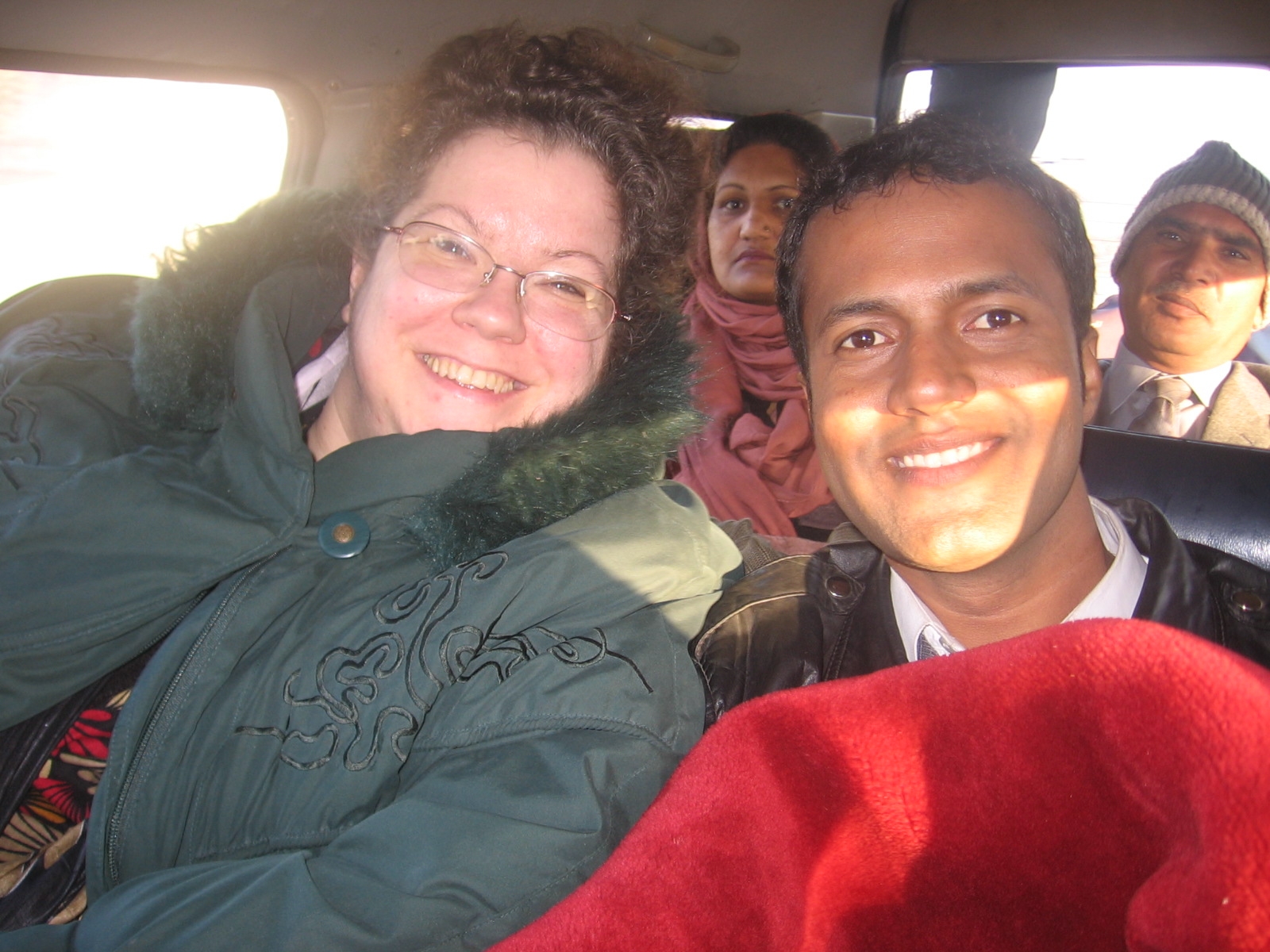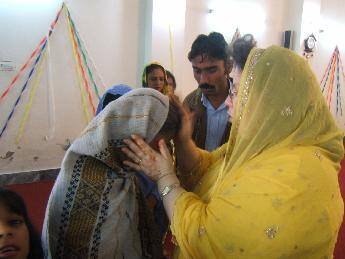 I was taken to visit a family which is blind in a poor area of Lahore. The father used to be a teacher before he went blind and his English is impeccable. His wife is also blind and they have lost three sighted children to some serious diseases. They have one child left, Aqeel (which means candle), and he had some form of meningitis and if he didn't have corrective surgery in the next six months he would lose his eyes permanently. I ached for the family and listened to the father's story, and of his grief. He thought that God had abandoned him and must have been surrounded by well-meaning Christian people, but their advice was like the three 'comforters' in the book of Job. It took some serious prayer and pastoral care but after spending time with this grieving father, he finally felt understood and not alone. He knew that God had not abandoned him and that he needed time to grieve. Meanwhile we were going to do what we could about his son Aqeel, other than to pray over him. After that time we had political disruptions - such as a bombing in Peshawar that prevented my trip to D.I. Khan in NWFP province, and then Benazir Bhutto's assassination which caused an adjustment to the schedule during the three day national mourning. I asked if the money we had saved from road trips could be diverted to Aqeel's operation along with some money we already had in the budget. There was enough, and I have been advised that Aqeel's operation should be done by January 30, and have some left over for his after-care. This family has been on my heart ever since meeting them, and on many other hearts as well. Please continue to pray for them.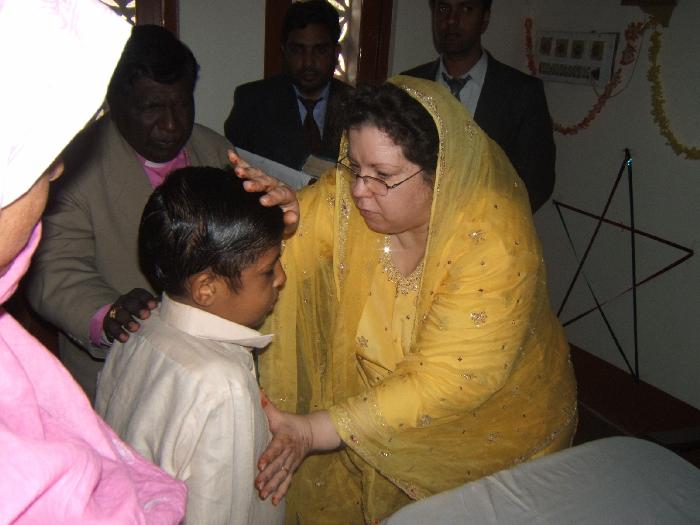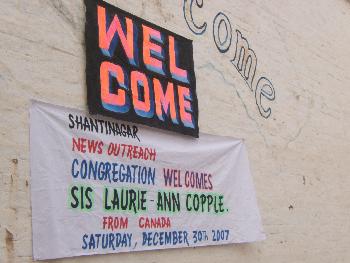 The highlight of the mission was the daytrip to Khanewal and Shantinagar, the entirely Christian village of about 1500 people. The village was formed in 1915 by the Salvation Army and is "Peace town" despite a horrible persecution in 1997 that caused the razing of the village by burning 1500 homes, a hospital, businesses, churches and schools. They forgave and rebuilt. Brother Andrew of Open Doors had a new library built where many have now learned how to read. When I learned of their plight, I wondered what I had to further give them. These were real Christians who had been persecuted, and tried by fire in their faith. I was led after four days to talk on servanthood and having the attitude of Jesus in Phil. 2:5-11, and to do this ministry after spending much time with God. I again taught on soaking prayer, the water and the sponge.
They drank it up like thirsty sponges themselves and asked for more. If ever I had felt love in that land, surely it was in this village. I could sense the true love in the village and in my hosts. I could see their faith deep and true in their eyes and felt that I was seeing Jesus in them.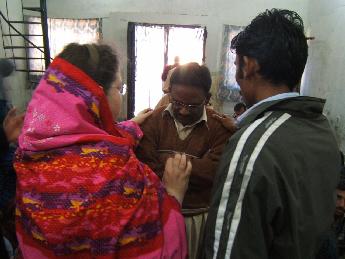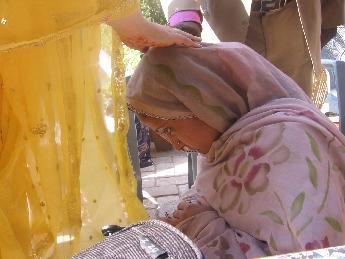 The one challenge of this mission apart from the political disruptions was my health. I was sick throughout the mission, but I did have a caring doctor within my host family named Yasser. The Apostle Paul was often ill on his missionary journeys so he had Luke with him. So God ministered through Yasser, and I nicknamed him my "Dr. Luke." God gave me enough strength to minister and to care for others, spend devotional and friendship time and to rest.
After my deep ministry in Pakistan I was really looking forward to my own retreat on the Holy Island of Lindisfarne in NE England. This is an ancient island with a deep Celtic Christian past and I knew that God would meet me here in a personal way as I took time for Him alone. I was not disappointed. Although I slept a long time on that island, my time with God was intense and fruitful. I learned what the next stage of my Christian journey is and that I am living it – the very same rest and living water that I teach about is something being worked into my own life.
And so I also wish you the very best in your own journey as we seek to know Jesus better.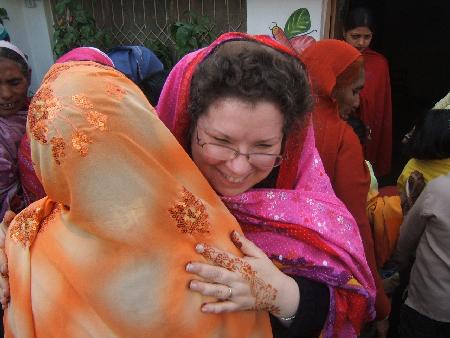 I had my Pakistan mission report back at St Paul's, in Rutter Hall on Saturday, February 23 at 11 a.m. You can see the presentation here: 1 2 3. Below are some pictures of the talkback: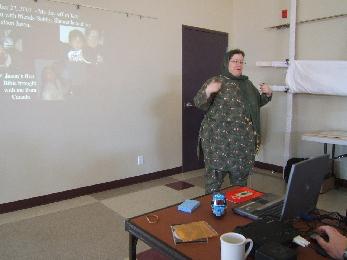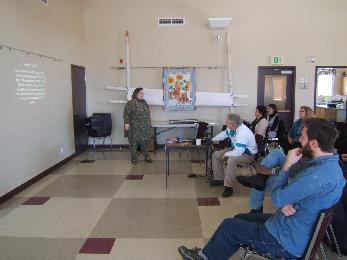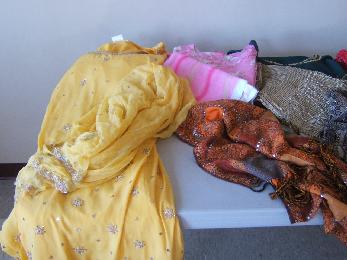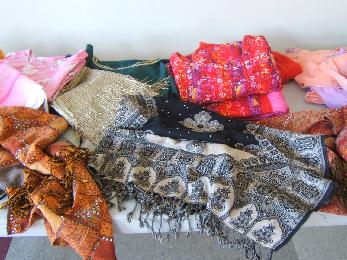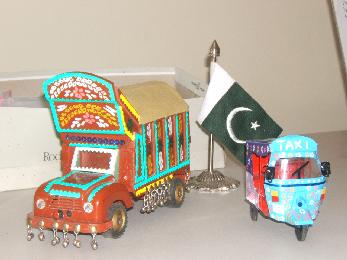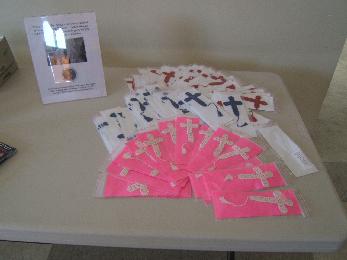 ---
Prayer letter
The Pakistan mission fundraising dinner, 13 Oct 2007
E-mail journal
St. Paul's Anglican Church, Kanata, Canada
Home