Songs of Nick Drake (1948 - 1974)

by Tony Copple
Ottawa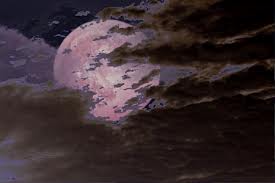 Nick came to my attention in about 2009 when I was recommended one of the compilations - Way To Blue - in Legends record store in Ottawa. Since then the songs have drilled permanent places in my brain, and settle better every time I replay them. In 2012 Laurie-Ann and I attended one of the "Songs of Nick Drake' performances in Ottawa and loved it. (The one where Ron Sexsmith plays, below.) I bought the biography by Patrick Humphreys - brilliant. I was born 5 years before Nick and went to a prep school, Bigshot, which played sports with Eagle House where Nick went. He went on to Marlborough at age 13; I to Wellington. We both went to Cambridge; he to Fitzwilliam, I to St. John's. I loved all the same music that he did, and I still do. I now play songs on radio and really appreciate good songwriting. Nick is second to none. There are good songwriters making indie records today who will never be appreciated; CKCU likes to give them an airing since we are not driven by advertizing. For someone with such a supreme gift as Nick's the lack of appreciation in his lifetime by the public must have been galling, and he too shy to promote his music.
All Nick's recordings are readily available now, remastered, and very popular. A striking testament to the strength and timelessness of his songs is how well they sound when played by today's musicians, who readily acknowledge the debt they owe to him. Robert Kirby's string arrangements also fit in really well with the new performances.
The links below point to YouTubes such as those from The Songs of Nick Drake tour organized by Luke Jackson, which I saw in Ottawa in November 2012. Here's an excellent promo for that show, from Ottawa Life Magazine.
British-born Luke Jackson has become a champion for Nick in Canada. Visit LukeJackson.com for video performances from his 'The Songs of Nick Drake' tours. Luke's own 2008 album "...And Then Some" includes string arranagements by Robert Kirby.

Videos on YouTube
The Songs of Nick Drake - excepts from the Tribute Night, Toronto, 28 Nov 2010
The string arrangements of Robert Kirby - Medley from the Tribute Night
Final night of the 2012 tour, released by Luke Jackson Nov 2014.
Posthumous albums and collections
The John Peel Session - EP Released Nov 2014, recorded 1969.
Time of No Reply, mono, which includes three tracks from the final recording session. - 1987
Way to Blue - An introduction to Nick Drake - 1994
*Made to Love Magic, similar to Time of No Reply, but including tracks from Cambridge, and the fourth track from the final session. - 2004 Guardian preview by Pete Paphides
*Family Tree home recordings by Nick and the Drake Family - 2007
*NB: all these 5 above albums have been remastered, and may be obtainable in Canada as a set from Luke Jackson - lukejackson(at)lukejackson.com.
Other albums with Nick Drake content
Two Portraits by Kurt Swinghammer, featuring River Man
Scott Appel - Nine of Swords - Bird Flew By and Place to be, written by Nick
Scott Appel - Glassfinger - Brittle Days, inspired by Nick
The Songs of Nick Drake by Keith James
Norah Jones sings Day is Done on Charlie Hunter jazz album 2001
Mr Reginald sings Nick Drake - Elton John from 1970
---