Outdoor Murals of Ottawa Canada
Corso Italia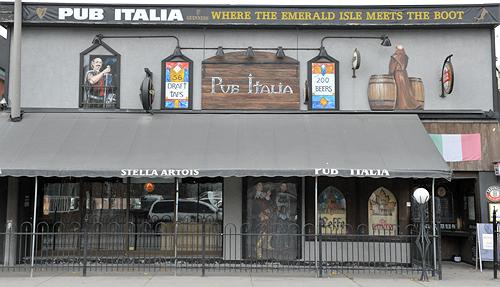 [Map] The front of the pub at 434 Preston owned and run by lifelong resident of Little Italy, Joe Cotroneo. The theme marries Joe's Italian heritage and his wife's Irish roots. Artist: Karole Marois.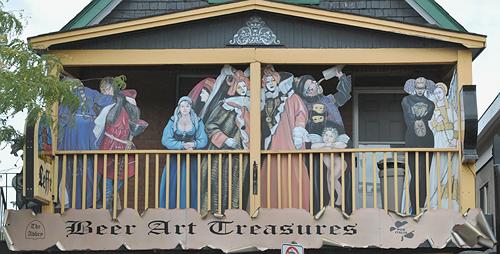 A playful scene over an artfully torn sign for the beer-related merchandise store. Artist: Karole Marois.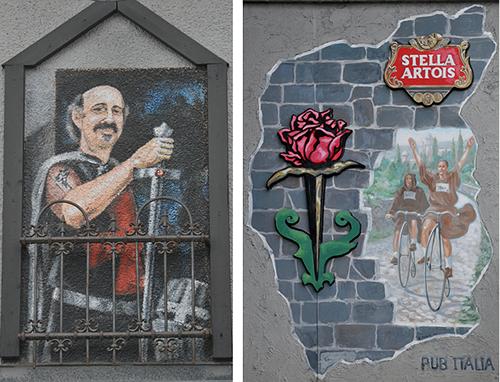 The proprietor appears on the left mural on the second floor while one at ground level shows two monks competing in a ca. 1900 era bicycle race. Artist: Karole Marois.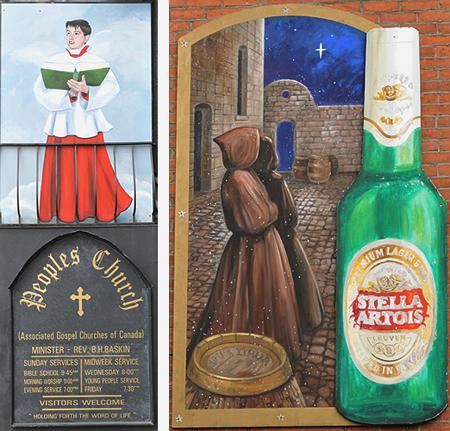 The religious theme of the pub continues with a chapel patio and an image of Belgian monks with their beer. Artist: Karole Marois.


[Map] Gladstone just west of Preston, the parking lot of Trattoria Caffé Italia, not much appreciated as you can see. Artist: Shaun McInnis.
Other information on Little Italy: Our Little Italy