Some Music Coming Up - Eastern Ontario
Some Ottawa Festivals
Winterlude, 2 Jan - 19 Feb 2018
5th Annual Ottawa Grass Roots Folk Festival, 20-23 April 2017, Southminster United Church, 15 Aylmer Ave, Ottawa
Tulip Festival 12 - 22 May 2017
Ottawa International Children's Festival 10 - 14 May 2017, LeBreton Flats Park and the War Museum
WestFest 2 - 4 June, 2017, Richmond Road, Westboro (free)
Montebello Rock Fest, 22 - 25 June 2017, Montebello
Dragon Boat Festival 22 - 25 June 2017
Ottawa Jazz Festival 24 June - 1 July 2017 Confederation Park, etc.
Almonte Celtfest 7 - 9 July 2017
Ottawa Blues Fest 6 - 16 July 2017, LeBretton Flats
Music and Beyond Festival 4 - 17 July 2017, many locations including Dominion-Chalmers United Church
Chamberfest 22 Jul - 4 Aug 2017
Stewart Park Festival 14 - 16 July 2017, Perth (free) - 26th Anniversary!
Blue Skies Music Festival 4 - 6 Aug 2017, Clarendon (West of Perth)
Barnstorm 18 26 August 2017, Finch
CityFolk 15 - 18 September 2016, Landsdowne Park (was Ottawa Folk Festival)
Ochfest 2 - Canadian Phil Ochs festival, Sat 10 Dec 2016, Southminster United Church.
Classical
Coro Vivo Ottawa
Next concert

Kanata Choral Society
Information and schedule

Kanata Symphony
2006 was our 25th year!
Concert Schedule

Cantaimo Girls Choir of Ottawa
Information and schedule

Capital Chamber Choir
Dedicated to Canadian music
Concert Schedule

Ottawa Christian Chorale
Originally formed 1985 and changed their name to The Ottawa Christian Cholale in 1996.
Concert Schedule

Ottawa Celtic Choir
Established in 2008, reflects a rich heritage of Celtic music in our community and our country. The music of the Celtic nations and diasporas, both accompanied and acapella, in English and in a variety of Celtic languages.
Facebook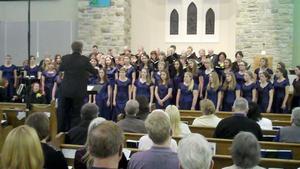 Kanata Choral Society + Cantiamo Girls Choir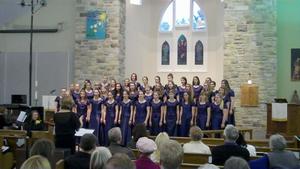 Cantiamo Girls Choir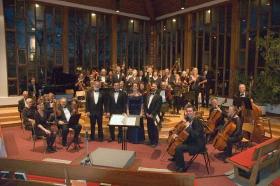 Kanata Symphony Orchestra
Barbershop, A Capella
Folk / Country
The Black Sheep Inn Wakefield
The Branch Resaurant with music, 15 Clothier St. East, Kemptville, 613-258-3737
Neat Cafe Burnstown, 613-433-3205
Annie and Clyde's Restaurant with folk music, 895 Bank St., 613-236-9499
Gaia Java Coffee house with music most Friday evenings, 1300 Stittsville Main St. 613-836-5469
Acoustic Waves at the GCTC
Ottawa Contra Dance
Spirit of Rasputin's, at Westboro Masonic Hall
Listen to Canadian Spaces, CKCU 93.1 (Ottawa) every Saturday at 10 am, hosted by Chris White
Listen to Window of Opportunity on CKCU 93.1 (Ottawa) every Friday afternoon, 3-4 pm, with hosts Laurie-Ann or Tony Copple or Chris White

---------------------------------------
CKCU music events calendar - courtesy of the Lieutenant's Pump
OFME Latest postings - Upcoming folk music events, Ottawa area
FolkZone.ca - Chris White's company
Ottawa Jazz Scene.ca
Punk Ottawa.com


Capital Tickets
Black Box Consert Series - major folk artists at the Irving Greenberg Theatre Centre
National Arts Centre
Ottawa BluesJazz.ca - upcoming events
Live Rush - last minute NAC tickets for students for $9.50
Spirit of Rasputins Ottawa folk venue
Centrepointe Theatre listings
Every Eye.ca - upcoming Christian concerts
Folk Music Ontario
Maverick's, 221 Rideau St. Ottawa
Pollstar
The Humm - Ottawa Valley arts, entertainment, ideas
Scotiabank Place concerts and tickets

Not necessarily music
Ottawa Festivals.ca
Ottawa Fringe Festival 8 - 18 June, 2017
The Ottawa Animation Festival 20 - 24 September 2017
The Dandelion Festival
---
Compiled by Tony Copple tel 613-591-3903
Concerts attended by Tony and/or Laurie-Ann Copple


Post notices via by E-

Web server provided by The National Capital FreeNet.