Parry Sound North Star, August 1969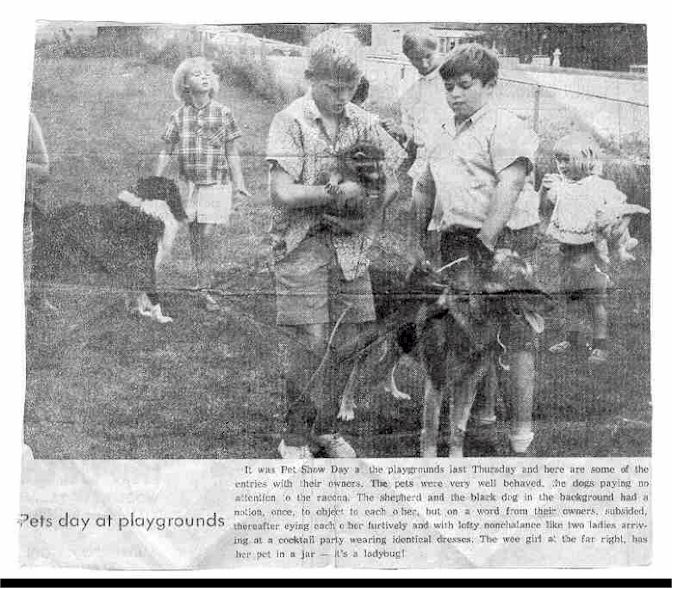 Story text for "Pets day at the playgrounds"
"It was Pet Show Day at the playgrounds last Thursday and here are some of the entries with their owners. The pets were very well behaved. The dogs paying no attention to the raccoon. The shepherd and the black dog in the background had a notion, once, to object to each other, but on a word from their owners, subsided, thereafter eying each other furtively and with lofty nonchalance like two ladies arriving at a cocktail party wearing identical dresses. The wee girl at the far right, has her pet in a jar -- it's a ladybug!"
One of the neighbour kids had noticed the ladybug on my clothing while sitting in the back yard. I had been whining about not having a pet to bring to the event. She was a sign of serendipity for me, although I did not realize it until years later. I do believe I let it go free afterwards. It just wasn't the same as having a puppy. But that's another story...
---