Welcome to
the alt.support.schizophrenia
Newsgroup Home Page at:
www.ncf.ca/~at571/alt.support.html.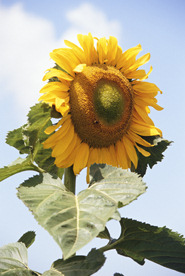 We hope you have luck and strength with schizophrenia and can join us on line to hear our stories or gather information that you may find useful. Here on this site you can find the FAQ for the Newsgroup. You can also read stories of some of the regulars at the Newsgroup. You can link to a resource page where many sites on the web and other information is available. Remember you are not alone and through sharing knowledge you may gain knowledge.


FAQ is the acronym for frequently asked questions. The link is to a web page with the most recent FAQ as posted to the Newsgroup alt.support.schizophrenia.
These are personal stories of surviving schizophrenia, including use of prescribed medications, and all other experiences unique to this illness that we can share. There may also be email addresses and links to web pages. Some of this information is personal and some anonymous.
This is the links page for your web browser and also contains phone numbers for some areas of the earth where help and information on the disorder schizophrenia is available.
This home page maintained by Peter Timusk
Home Page idea proposed by Moby Starbuck
Last updated December 18th, 2003.
Internet Connection Graciously Provided by the National Capital Freenet and others.