Helmet Lock - Emergency Clutch Lever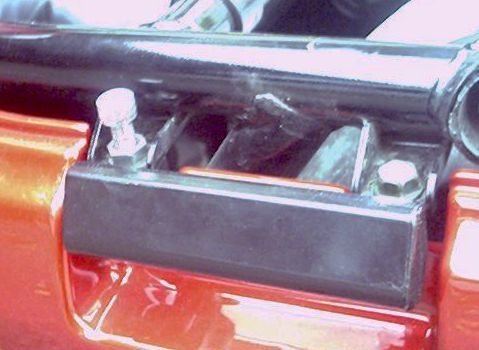 You can replace the front bolt of the grab rail handle with an 8mm x 3cm bolt/nut combination, with the bolt protruding up from the handle towards the bottom of the seat pan, and the nut snugged down to hold the handle against the frame.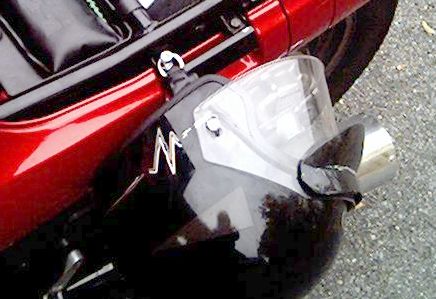 Now if you have the saddle bags mounted and need to lock a helmet, you can pop the seat, drop the D-rings over the bolt head,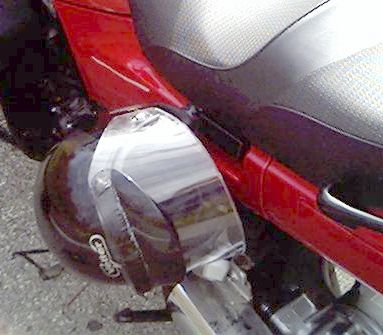 and replace the seat.

This may be my most frugalfarkle (8mm bolt and nut from the metric junk box).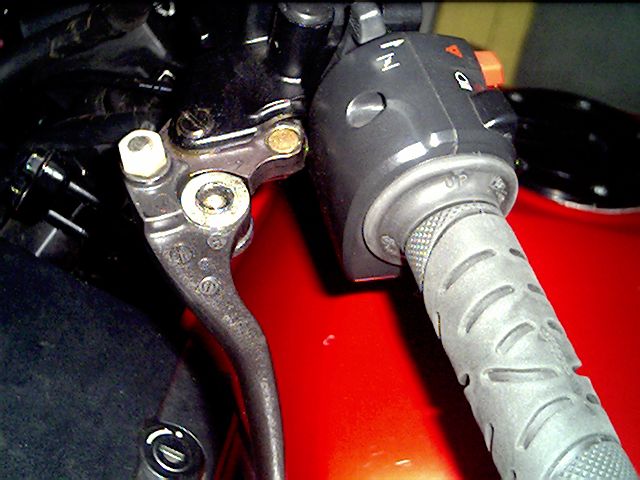 Part II (only for Concours 2-piece clutch and brake levers) If you need to replace the outside part of the clutch lever on the road (due to parking lot tipover or whatever), I found that you can use the corresponding part of the brake lever upside down. The normal attachment bolt doesn't fit, as things don't line up exactly, but you can substitute the same bolt and nut from above. At least this way you can ride, clutch, shift and you still have the rear brake. It even adjusts!
That makes this a dualpurposefrugalfarkle.