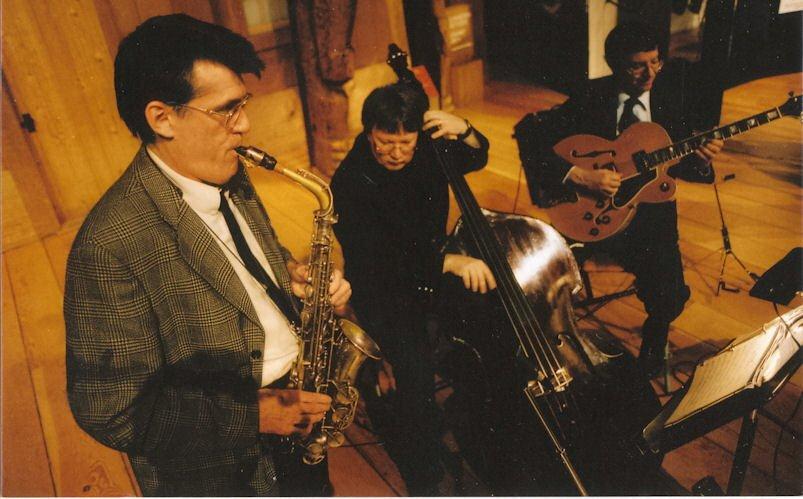 The Dave Ward Trio (Sax, Guitar, Bass) consists of professional musicians who each have over 30 years of experience in the music business.
We play a mix of jazz standards and bossas as well as any requests you may have. We have played for wedding receptions, corporate events, and political functions. Some of our engagements include Prime Minister Stephen Harper's Garden Party, Prime Minister Paul Martin's Christmas Party, Prime Minister Jean Chretien's Retirement Party and a cocktail reception for President George Bush.

If you are looking for a band that will not overpower the conversation we could be ideal for you.
We will fulfill your requirements in terms of dress, and the size of the band can be augmented to suit your occasion.
I also teach privately, both clarinet and saxophone.
If you would like further information, please contact David Ward at the following number:
Tel. (613) 722-9751

Or Click here to send him a message
Here are some samples of our music.
You can either click on the song title to have it play in your default media player or use the built-in player near the bottom of the page.
The controls for the player from left to right are:
Play - Stop - Prev - Rew - FF - Next - Mute - Vol

When you click Next you must click Play again
after the new song has finished loading.
This site is © Copyright Dave Ward 2006-2007, All Rights Reserved.
Web Site Created by:
Compu-Home