---
What is SPACE DUNGEON?
SPACE DUNGEON combines old-school feel with the vibe of Golden Age SF.
It is a Science Fiction Role-Playing Game (SFRPG) standing proudly in the tradition of the Old School Revival (OSR) and is released under the terms of the Open Game License (OGL).
It is my personal answer to the speculative question: "What would have happened had the authors of the Original Role-Playing Game been avid fans of Golden Age science fiction instead of fantasy?"
Attractive and appealing features of SPACE DUNGEON include:
5 traditional character classes, reimagined for SF: Trooper, Templar, Medic, Psi-Sensitive, and Rogue;
5 traditional character species, translated into an SF context: Human, Android, Delta, Alpha, and Half-Alpha;
60 psionic techniques for Psi-Sensitives to learn and activate;
60 xenozoa ("alien monsters") for starsailors (player characters) to interact with;
100+ items of uncommon technology for starsailors to discover including weapons, armour, psi-gear, med-tech, circuits, formulæ, and gadgets;
Simple rules for flier and space vessel construction, with examples of each;
A style of presentation reminiscent of old-school RPGs: text that talks up, not down, to you;
Traditional character mortality including the real possibility of permadeath;
Classical 1975 feel combined with updated and streamlined mechanics;
Straightforward combat that makes ranged weapons meaningful without opening the door to tactical miniatures gaming;
Rules for indoor and outdoor exploration, space exploration, and flier and space vessel combat;
An entire SF RPG in 3 slim booklets with no filler and no wasted space.
The PDF version of Book I: Starsailors and Psionics is absolutely free; PDF versions of the remaining 2 books are available for a nominal fee ($2.00 CDN each) at Drivethrurpg.com. All PDFs include detailed tables of contents. Print versions of all 3 books are available at reasonable prices through Lulu.com; the covers of the print versions lack the white borders of the PDF covers. For links see below!
---
SPACE DUNGEON Core Rules
---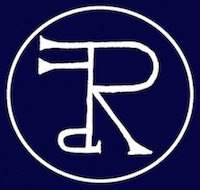 FURIOUS RABBIT PRODUCTIONS
Free eBooks of various kinds available here
SPACE DUNGEON and the Furious Rabbit Productions logo © 2019 Richard Sembera.