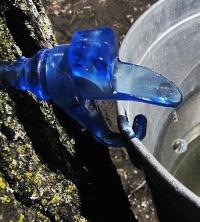 ---
Home
---
contact
r[dot]mark[dot]woods
[at]gmail[dot]com


---

rss

atom

feedburner
---
Berfrois
The Morning News
Directory
Open Access Journals

aaaaarg

ubuweb

internet archive


---

---
April 14, 2015

Eduardo Galeano
1940 - 2015
photo - Alberto Estévez
"My great fear is that we are all suffering from amnesia. I wrote to recover the memory of the human rainbow, which is in danger of being mutilated."

Eduardo Galeano's Words Walk the Streets of a Continent
Benjamin Dangl
(....)

During Argentina's 2001-2002 economic crisis, Galeano's words walked down the streets with a life of their own, accompanying every protest and activist meeting. Factories were occupied by workers, neighborhood assemblies rose up, and, for a time, revolutionary talk and action replaced a rotten neoliberal system. Galeano's upside-down view of the world blew fresh dreams into the tear gas-filled air.

In the streets of La Paz, Bolivia, pirated copies of Galeano's classic Open Veins of Latin America are still sold at nearly every book stall. There too, Galeano's historical alchemy added to the fire of many movements and uprisings, where miners of the country's open veins tossed dynamite at right-wing politicians, and the 500-year-old memory of colonialism lives on.

(....)

With the small mountain of books and articles he left behind, Galeano gives us a language of hope, a way feel to feel rage toward the world while also loving it, a way to understand the past while carving out a better possible future.

"She's on the horizon," Galeano once wrote of utopia. "I go two steps, she moves two steps away. I walk ten steps and the horizon runs ten steps ahead. No matter how much I walk, I'll never reach her. What good is utopia? That's what: it's good for walking."

...(more)
_______________________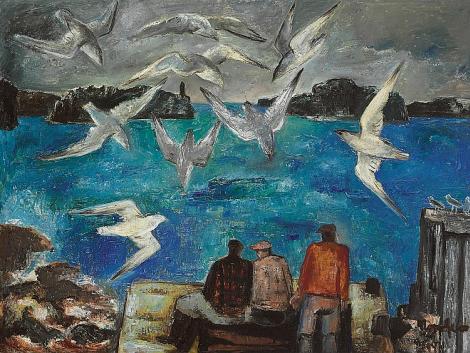 Bror Julius Olsson Nordfeldt
b. April 13, 1878
_______________________

'Extraordinary experience will not be locatable'
Joe Milutis
Bright arrogance #5
jacket2
Emily Dickinson's poetry is perhaps the closest thing canonical American literature has to a "sacred language." In Robert Duncan's lectures on Dickinson, we could say that he posits her as the ultimate untranslatable poet, even within her own language. In her poems she "bring[s] us to the line where everything is so fraught with meaning that we can't find the meaning." And so, even in a casual reading of her there is a dogged engagement with the translational sublime, performed with more or less sensitivity, because she is meaning something (Duncan is at pains to distinguish her gnomic utterances from the more postmodern disjunctions of language poetry), even if that something is a nothing that is legible. If the possibility of translation is assured by some structure of commonalities that all languages negotiate, these commonplaces are confounded in her Amherst garden. "Extraordinary experience will not be locatable," Duncan says, and in particular extends the enigma of Dickinson's work and its untranslatability to her sexual experiences with other women, which only could have been experienced through clear, positivistic, and communicative language in a cultural context that could readily explain them, or explain them away.


_______________________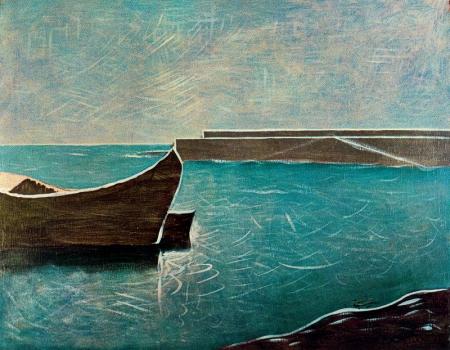 Carlo Carrà
d. April 13, 1966
_______________________

Texts for Nothing #4
Samuel Beckett
b. April 13, 1906
... What am I doing, talking, having my figments talk, it can only be me. Spells of silence too, when I listen, and hear the local sounds, the world sounds, see what an effort I make, to be reasonable. There's my life, why not, it is one, if you like, if you must, I don't say no, this evening. There has to be one, it seems, once there is speech, no need of a story, a story is not compulsory, just a life, that's the mistake I made, one of the mistakes, to have wanted a story for myself, whereas life alone is enough. I'm making progress, it was time, I'll learn to keep my foul mouth shut before I'm done, if nothing foreseen crops up. ... To breathe is all that is required, there is no obligation to ramble, or receive company, you may even believe yourself dead on condition you make no bones about it, what more liberal regimen could be imagined, I don't know, I don't imagine. No pomt under such circumstances in saying I am somewhere else, someone else, such as I am I have all I need to hand, for to do what, I don't know, all I have to do, there I am on my own again at last, what a relief that must be. Yes, there are moments, like this moment, when I seem almost restored to the feasible. Then it goes, all goes, and I'm far again, with a far story again, I wait for me afar for my story to begin, to end, and again this voice cannot be mine. That's where I'd go, if I could go, that's who I'd be, if I could be. ... No pomt under such circumstances in saying I am somewhere else, someone else, such as I am I have all I need to hand, for to do what, I don't know, all I have to do, there I am on my own again at last, what a relief that must be. Yes, there are moments, like this moment, when I seem almost restored to the feasible. Then it goes, all goes, and I'm far again, with a far story again, I wait for me afar for my story to begin, to end, and again this voice cannot be mine. That's where I'd go, if I could go, that's who I'd be, if I could be. ...
_______________________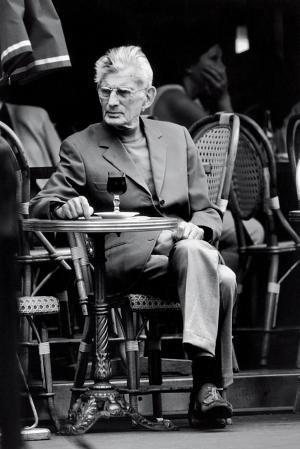 Samuel Beckett
1988
b. April 13, 1906

Stirrings still
Samuel Beckett
(....)

2

As one in his right mind when at last out again he knew not how he was not long out again when he began to wonder if he was in his right mind. For could one not in his right mind be reasonably said to wonder if he was in his right mind and bring what is more his remains of reason to bear on this perplexity in the way he must be said to do if he is to be said at all? It was therefore in the guise of a more or less reasonable being that he emerged at last he knew not how into the outer world and had not been there for more than six or seven hours by the clock when he could not but begin to wonder if he was in his right mind. By the same clock whose strokes were heard times without number in his confinement as it struck the hours and half-hours and so in a sense at first a source of reassurance till finally one of alarm as being no clearer now than when in principle muffled by his four walls. Then he sought help in the thought of one hastening westward at sundown to obtain a better view of Venus and found it of none. Of the sole other sound that of cries enlivener of his solitude as lost to suffering he sat at his table head on hands the same was true. Of their whenceabouts that is of clock and cries the same was true that is no more to be determined now than as was only natural then. Bringing to bear on all this his remains of reason he sought help in the thought that his memory of indoors was perhaps at fault and found it of none. Further to his disarray his soundless tread as when barefoot he trod the floor. So all ears from bad to worse till in the end he ceased if not to hear to listen and set out to look about him. Result finally he was in a field of grass which went some way if nothing else to explain his tread and then a little later as if to make up for this some way to increase his trouble. For he could recall no field of grass from even the very heart of which no limit of any kind was to be discovered but always in some quarter or another some end in sight such as a fence or other manner of bourne from which to return. Nor on his looking more closely to make matters worse was this the short green grass he seemed to remember eaten down by flocks and herds but long and light grey in colour verging here and there on white. Then he sought help in the thought that his memory of outdoors was perhaps at fault and found it of none. So all eyes from bad to worse till in the end he ceased if not to see to look (about him or more closely) and set out to take thought. To this end for want of a stone on which to sit like Walther and cross his legs the best he could do was stop dead and stand stock still which after a moments hesitation he did and of course sink his head as one deep in meditation which after another moment of hesitation he did also. But soon weary of vainly delving in those remains he moved on through the long hoar grass resigned to not knowing where he was or how he got there or where he was going or how we was going to get back to whence he knew not how he came. So on unknowing and no end in sight. Unknowing and what is more no wish to know nor indeed any wish of any kind nor therefore any sorrow save that he would have wished the strokes to cease and the cries for good and was sorry that they did not. The strokes now faint now clear as if carried by the wind but not a breath and the cries now faint now clear.

3

So on till stayed when to his ears from deep within oh how and here a word he could not catch it were to end where never till then. Rest then before again from not long to so long that perhaps never again and then faint from deep within oh how and here that missing word again it were to end where never till then. In any case whatever it might be to end and so on was he not already as he stood there all bowed down and to his ears faint from deep within again and again oh how something and so on was he not so far as he could see already there where never till then? For how could even such a one as he having once found himself in such a place not shudder to find himself in it again which he had not done nor having shuddered seek help in vain in the thought so-called that having somehow got out of it then he could somehow get out of it again which he had not done either. There then all this time where never till then and so far as he could see in every direction when he raised his head and opened his eyes no danger or hope as the case might be of his ever getting out of it. Was he then now to press on regardless now in one direction and now in another or on the other hand stir no more as the case might be that is as that missing word might be which if to warn such as sad or bad for example then of course in spite of all the one and if the reverse then of course the other that is stir no more. Such and much more such the hubbub in his mind so-called till nothing left from deep within but only ever fainter oh to end. No matter how no matter where. Time and grief and self so-called. Oh all to end.

...(more)
_______________________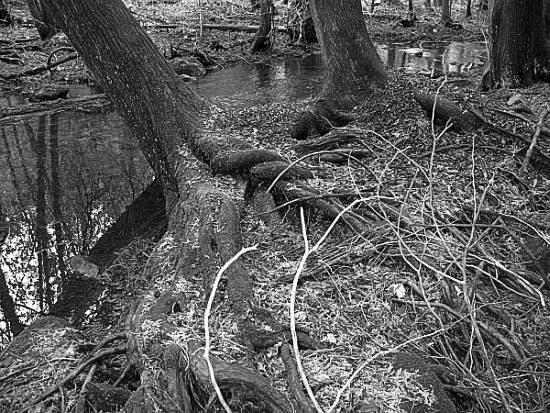 ---
April 13, 2015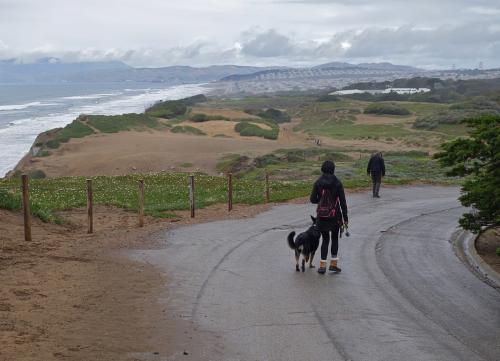 Peter Culley

mosses from an old manse
_______________________
A Letter to Hammertown
Peter Culley


1.

The orange chestnut canopy has shredded
into a discarded hamper
of wet umber, umber-orange,
lacy amber, blood-orange
& bloody amber rags
through which tires carve calm channels in time,
neat stripes of a general widening
as the averages catch up.

I snobbishly note on Shasta's behalf
the oddly spindly thighs
of her underemployed big city sisters
short-leashed
by fedora dad or leopard mom
insulting white bags
threaded through their collars
a badge of slavery–
no sniff, no FIELD, no flicker.

On the soundwalk the light
is louder than I remember,
darkest in the undertree gloom
dramatic gravel bony underfoot
until cranked across by cable car,
eighties rain filtering
through a carpentered forties porch
onto the basement suite stairwell.

Twin ghosts of my brother
pass each other at different times
& don't look up.
wary, preoccupied, in transit.

Later I made a loop
of the pebble crunch & engine
so that they'd course
through her headphones
& make a kind of disco
that I could then loop again
& install in a top branch
under the streetlight
a kind of permanent radio.

Missing though: the persistent
sense of misdirection, the relaxation
of muscles associated
with certain vocabularies,
the slow rounding off
of matter under successive waves
of daylight & water.

The next day the microphone
was a hummingbird
extracting sugar from ink,
hovering locked sentences
breaking up in a

riot of orange lichen
& red bricks flattened under solar flares.

(....)

4.

& in sleep
the furious forest
reconstitutes itself
the ringing silence
thick fleshly endrenched
footfall & Shasta's fast footfall
lakeside endorsement
underalder endorsement
ringing antennae of sleep
along the long hillsides
always stumbling & climbing
gravity heavy feet prescient sleep
sleep coming to each limb
separately heaving
the will forward fall asleep
walk & fall asleep
along the long lakesides.

Run & drift awake
the stubble of vocabulary
swirls around your feet
in spouts of antique bliss
the furious forest
now suffused with a pink x-ray light
under which the bones
of the street are revealed in
arched & baroque forms
ringing byzantine brass
through coloratura speakers
interrupts the operations of sleep
along the long avenues
always always climbing
the will forward will fall asleep
& run & drift awake
along the long lakesides.

...(more)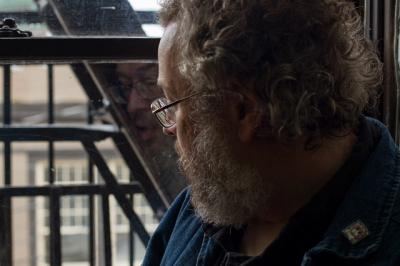 Peter Culley
(1958-2015)
His landscape is equally a product of cultural memory, real estate development, individual perception and geology. The lapsed economy of Culley's place and its seeming insignificance in contemporary cultural and political movements ironically lend Hammer- town a potent metaphorical power. The moving filaments of Culley's witnessing attention among the weathers and ephemera of the hinterland begin to expose the speciousness of centrist self-regard.

The lyric poem is now a very minor cultural form. But its integrity can be located in the precise and difficult description of the shape of between. Culley dares to give language to this interregnum, this morning which has used up all the verbs. It is importantly minor, what he can do.

- Lisa Robertson
_______________________

Because I Am Always Talking: [pdf]
Reading Vancouver Into The Western Front
Peter Culley
(....)

The literary reading is one of the last survivors of a once thriving oratorical culture. The decline of such other oratorical institutions as the sermon, the public lecture and the political speech, and the concomitant emergence of such new forms as sound-bite rhetoric, rap music and stand-up comedy have given the literary reading an anachronistic, genteel air, one whose demands on attention seem to speak to another time. Even the simple act of reading aloud to loved ones, one of the most intimate experiences that literature allows us, has now sadly all but disappeared beyond the confines of the nursery, replaced by the competing schmooze of Arsenio and Jay. So why then, on any given Vancouver evening, do groups of people travel various distances, often in the rain, to hear writers read aloud from their work? Work that, often enough, does not offer the simple comforts of either lyrical or narrative flow?

(....)

My point here is simply that during the act of vocal transmission, written work is subject to a variety of effects and transformations, both conscious and unconscious. Many writers ignore or underestimate such effects, acting as if their work truly 'speaks for itself', as if their larynxes and voice boxes were acting as the transparent medium of their written intentions. An insistence on inscription as the final arbiter of a text's reality makes not only an unsupportable claim on the nature of an audience's attention, but badly underestimates the demonic power of speech. Who dares assume that a listener, having heard a writer, is thereby somehow obligated to read the writer's work, or that this reading offers a necessarily deeper or more profound experience? The most successful literary readings are those that insist on their ephemerality, their manifest existence as discreet events in time. The contract between listener and writer is fulfilled within the act of listening. Vancouver audiences know this, and attend readings less as parishioners in the church of print than as wary flaneurs in search of exotic left-brain stimulation.

(....)
_______________________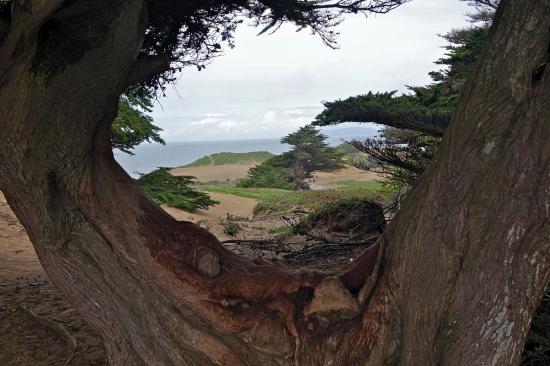 Peter Culley
---
April 10, 2015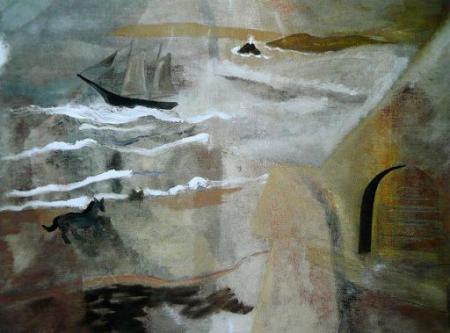 Porthmeor Beach
Ben Nicholson
b. April 10, 1894
_______________________

Turbulent thinking
Lyn Hejinian
presented by Jerome Rothenberg
(....)

A cold wind pushes against the northward progress of the occasional pedestrian, a plastic wrapper slips past a parking meter and disappears under a red car. In Minima Moralia, Adorno remarks, 'To happiness the same applies as to truth: one does not have it, but is in it.' But what if the truth one is in — the truth of one's situation or of one's entire epoch — is an untruth (a lie, a fabrication, a myth, or a lack of truth altogether; not just a figment of false consciousness but the very condition that produces it? Certainly such a truth-of-one's-time would be an unhappiness. Adorno's aphorism, then, with a slight adjustment (and added poignancy) would assert that to unhappiness the same applies as to untruth: one does not have it, but is in it. It's not the wind but the sun that expands the neighborhood through which vehicles, pedestrians, pets, children, residents, bugs, birds, visitors, bacteria, move in their efforts at perfection. (....) Art historians generally seem to be better at seeing the quiddities of everyday life than literary critics, who read into depictions of it coherences that are essentially irrelevant to the everyday. Apertures expand, sprawl over the edges of a frame. Thinking generates turmoil, something entirely different from entropy, it doesn't settle and it doesn't resolve, unless briefly, so the thinker can take a breather. Meanwhile, in the thinking, tension builds. An excess of spirit suffuses the body, it contorts the face, which is seen to convulse, either in laughter or in grief. Some human feels it in the stomach — a tightening, reflux, pain in the solar plexus. Some cat wakes suddenly. The cat launches its mouth at its haunch, licking, nibbling (affectionately, it seems). A horse shies, bucks, veers, and drops its head to graze. Deer, reclining in a meadow, leap to their feet and flee. How do I release tension? Not very well. A glass of wine. Currently, despite my sympathy for Tolstoy's charitable impulse, I could not readily include a policeman in any 'prehensile web of love' I might cast. Though we feel liberated at the conventional end of a fairy tale ('and they lived happily ever after'), we are aware of anxiety lurking along the fraying edges of 'ever after,' where existence continues beyond the scope of what's told, and perhaps beyond the scope of what can be told. Goethe's last words were, so they say, 'More light.' I could imagine a variant of these: 'More sleep.' But those are mere words, and a translation, at that, and not even last words, as more words have followed since, including those that proclaim them 'last.' Mercilessly.

...(more)
_______________________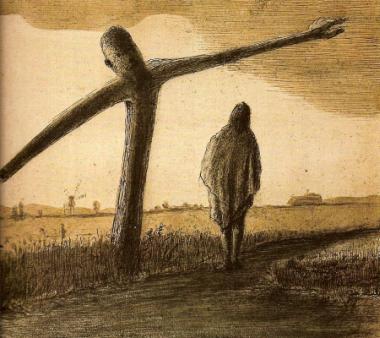 Le poteau indicateur
Alfred Kubin
b. April 10, 1877
_______________________

Cartographies of the Absolute
Landscapes of Capital
In the context of the widespread conviction that we now inhabit the Anthropocene, an epoch in which mankind has risen to the dubious stature of 'geological agent', some earth scientists have cut through the periodising controversy – Did the Anthropocene begin with the human discovery of fire? With the industrial revolution? – by dating the onset of man's geological maturity with disconcerting precision: July 16, 1945, the first test-denotation of an atomic bomb. The (unconsciously) political character of periodization as an act of representation and totalization could not be more clearly illustrated. The 'end of nature' (as autonomous from human agency) here coincides with the 'end of history' (as the inability to articulate that agency as a common project of emancipation), and postmodernity receives a kind of geological imprimatur, by the same token losing its own temporal contours. 'We' make nature, but recognizing this we also confront our inability to make history, as natural processes inextricable from 'our' historical agency threaten to make and unmake the present and the future in the absence of our agency. This is the backdrop of ongoing attempts to represent in the medium of photographic landscape a world wholly made over by capital accumulation, not so much an Anthropocene as a Capitalocene, to use the term proposed by Jason W. Moore.

This is a predicament arguably crystallized in the very title of a landmark exhibition from 1975, New Topographics: Photographs of a Man-altered landscape.That show, bringing together photographic series by Lewis Baltz, Robert Adams, Joe Deal, and others, continues to inform a photographic vocabulary which tries to picture humanity's footprint in the terrains, built forms, logistical infrastructures, energy complexes and sheer waste which simply are the landscape of an increasingly urbanized species – witness the work of the Canadian photographer Edward Burtynsky, but also Thomas Struth or Mitchell Epstein. There is a rich, critical literature on New Topographics and its aftermath. What I wish to ask here is a disarmingly simple question: why are photographs of manufactured landscapes so often depopulated?


_______________________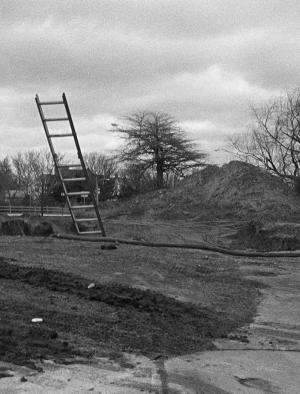 Long Branch: A Conversation With Michael Ashkin
The Great Leap Sideways
(....)

There's a fundamental tension through these bodies of work between rigorously systematic and unpredictable forms, which mirrors a tension between human experience and the ordering of life into repetitive grids. We have made ourselves over as 'man' according to the logic of the urban grid, but the disassembly of communities reveals the arbitrariness of that logic, so could you talk about the relationship in your work between the systematic and the individual, or between landscape and memory?

MA: This is a great question and it gets to the heart of what I am thinking about, albeit without the rigor of an urbanist or a scholar. Your quote by Robert Park reminds me of Manfredo Tafuri's description of the grid in American cities as a pragmatic form implemented to facilitate the efficient flow of goods in a capitalistic economy. In other words, thinking of the urban grid as an instrumental form related to the functioning of the machine. And we could relate this to Marx's observations that the transition from tool use to machine use reveals a reversal of roles: man starts by using tools for his own purposes, but, with the advent of industrialization, finds himself put in service to the machine. With the advent of the industrial machine we find all aspects of our world, including ourselves, abstracted and instrumentalized, turned into what Heidegger calls "standing reserves." At this point I think it would be fair to say that we all find ourselves within a global apparatus that follows this logic of the technological and economic machine.

Photography is a complicit and exemplary manifestation of this instrumentalized view of world. The camera is itself an apparatus, and it imposes a particular technological treatment upon space, regarding it as a uniformly gridded container in which human action is both possible or constrained. The camera is the logical technological extension of renaissance single-point perspective (assessed by the individual eye), renaissance engineering and military axonometric projections (uniformly measurable), and imperial cartography (eminently available). This idea of space as machinic, militarized, and available is based on the larger idea of capture. Photography is part of the larger apparatus that assesses the landscape in order to colonize, grid, and exploit it. In the end, the landscape has become absorbed into the same technology that spied it out. Perhaps even more crudely, we could call the camera an instrument of real estate. To me, photography feels unavoidably like surveying.

...(more)
_______________________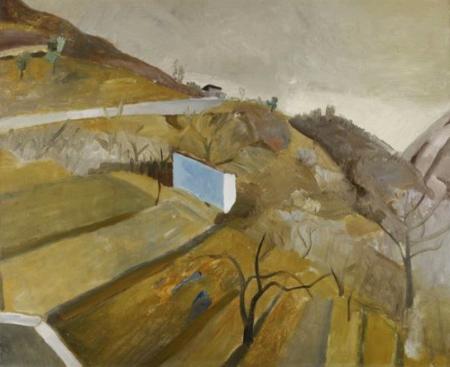 Castagnola
Ben Nicholson
_______________________
Five Museums
Colleen Hollister


Museum of Arctic Maps

Plum. Cedar. In the center, trees grow. Tangle and reach, search downwards for sky. The floorboards lay out for you a puzzle. Language muddled like mud in the ears. So much in the way of anatomy and yet your walking still fails. Woods that shape the air for you. Moon a flower. Cast iron. Copper. Like you are being dragged to sea. Deep blue glass filled with willing poison. Your limbs drop off, rearrange themselves. Everything made of cork and porcelain. Rosemary. Honeysuckle. Cypress. Inside, the heart buzzing like innumerable insects. Imaginary irregular coastlines. Cliffs of dry grass. Reindeer lichen. A small room crowded with things made of metal. A drawing of the flowers in the body: blooming mess. Tiny winding streets. The most intricate doorways. Everyone has carved them. To watch the lightning means a search for light for what makes the trees jump. Once, you knew a house filled with paintings. From the ceiling beams the sky near the bears. Just see how the stars twist. How the lakes rust. Rooms full of women transformed into bees. How a small space makes you feel like you are dying. How the grass grows through the paper at your feet.
---