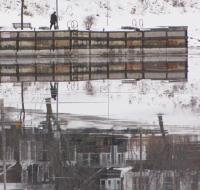 ---
Home
---
contact
r[dot]mark[dot]woods
[at]gmail[dot]com


---

rss

atom

feedburner
---
Berfrois
The Morning News
Directory
Open Access Journals

aaaaarg

ubuweb

internet archive


---

---
January 27, 2015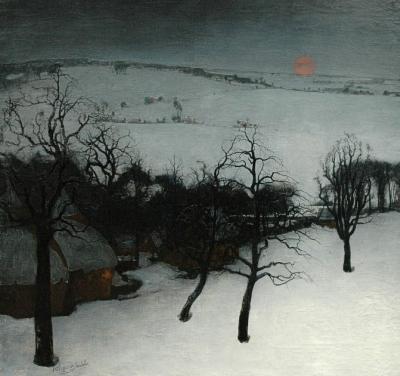 Valerius de Saedeleer
(1867 - 1941)
_______________________
From Ravenna Diagram
Henry Gould


UP NORTH

A fleet of ragged little cedars
harbored on a rugged
point of land (fog-
bound, sometimes – til it clears).

Wind skims burning through their
microscopic needle-
calipers. Draws cheerful
tears – ski-trails thatching frozen air.

Mnemosyne Point, on Lake
Vermilion (up north).
Time's wooden (4th
grade) ruler. Not to break.

The placeness of quiet places.
Watercolor (frail, subdued).
No wide-lens tin-pan mood
music. Glinting silver traces

plowlines, old broken ground.
Maybe a shimmer of poplar
at the road's end... where
sea-muck molds copper marshland.

One saturnine pedestrian paces out
the strand. His word
mutters a round solitude –
heartbroken yoke. Ultimate weight.

Lifted; torn from the soil toward
his own snowbound wedding band
(galactic, Galilean). Sand
underfoot. The stream's bright ford.
Three Poems from Ravenna Diagram
Henry Gould
_______________________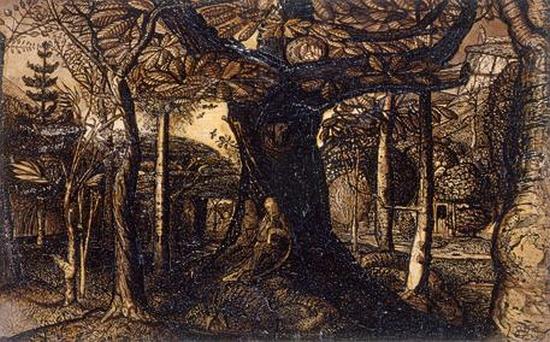 The Skirts of a Wood
1825
Samuel Palmer
b. Jan. 27, 1805
_______________________

For Non-Ideal Philosophy
Justin Erik Halldór Smith
A great many of the features of human existence --the fact that we are haunted by dead ancestors; that the soil is made up of the rotting bodies of living creatures like and including ourselves; that there is not just a question of whether we are bodies, souls, or body-soul compounds, but also of how different parts or regions of our bodies represent different dimensions of what we take to be ourselves; that we live through cycles of night and day and different things seem possible at different moments of these cycles-- are habitually left out of the accounts of human existence offered by philosophy. The great victory of philosophy, in fact, is often held to be that we have got down to the very most basic structure or framework of human existence, from the perspective of which our earth-boundness, or our bipedality, or our diurnality, come to appear contingent.* We take space and time as such to be categories of the understanding, but not the past of the ancestors or the heavenly realm of the angels.

For much of the history of philosophy, the basic orientating points of reference that gave life and sense to human thought were considered alongside the very most abstract frameworks that, one hoped, made this life and sense possible: not just the moral law within, but also the starry heavens above. Aristotle and Kant both, who gave us the most influential categorial schemes, also considered it an integral part of their projects to describe the rich diversity of things given in experience to which these categories apply. Leibniz's entire philosophical project, in turn, might be described as an attempt to show, once the austere metaphysical scaffold has been established, how we get the rich variety of bodily, world-bound experience we do.

But something has gone wrong along the way.
_______________________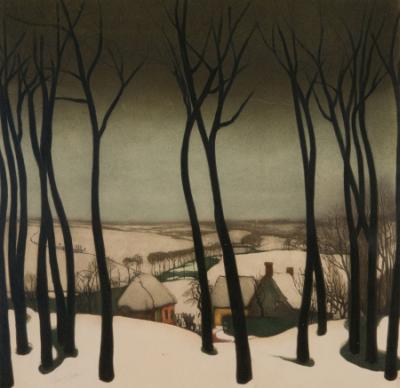 Valerius de Saedeleer
_______________________

Monologue
Novalis
presented by spurious
There is really something quite mad about speaking and writing: the proper conversation is a mere play on words. One can only be amazed at the ridiculous mistake that people make when they believe that they are speaking about things. Nobody knows the greatest hallmark of language: that it is concerned only with itself. That is why it is such a wonderful and prolific secret: that when one simply speaks for the sake of speaking, one expresses the most splendid and original truths. But if one wishes to speak of something particular, the capriciousness of language lets one say the most ridiculous and perverted things.

It is from out of this that a hatred of language grows in some serious people. They notice its playfulness, but they do not notice that contemptible chatter is the infinitely serious side of language.
_______________________
Philosophy is one way in which ordinary language– which is one form power takes –is made to stutter. Like the poet, but a poet that has a taste for mathematical demonstration and formalism, good philosophy strives to be tectonic with respect to the plates that compose ordinary language.

Larval Subjects, Philosophical Language
_______________________

History set into motion again
Zoltán Boldizsár Simon
Abstract

It is believed to be common knowledge that history (in the sense of things done, in the sense of a collective singular) is suspended, that history is doomed to remain motionless. What's more, we all - or at least many of us - tend to believe that this precisely is how it should be: history, if such thing exists at all, has to stand still. It is against this backdrop that I wish to point out that there is a cultural phenomenon we should not leave unnoticed, namely, that a new quasi-substantive philosophy of history - operating with the notions of commemoration, trauma, and the sublime - sets history into motion again. It sets history into motion by reclaiming the monstrosities of the world, that is, by compensating for the rather one-sided attention paid to language in the last decades; and it sets history into motion despite the respect it seriously pays to the primary suspension of history.
the Open MIND Project
edited by Thomas Metzinger
The papers being offered look severely cool. As you all know, I think it's pretty much a no-brainer that these are the issues of our day. Even if you hate the stuff, think my worst case scenario is flat out preposterous, these remain the issues of our day. Everywhere traditional philosophy turns it will be asked why its endless controversies enjoy any immunity from the mountains of data coming out of cognitive science. Billions are being spent on uncovering the facts of our nature, and the degree to which those facts are scientific is the degree to which we ourselves have become technology, something that can be manipulated in breathtaking ways. And what does the tradition provide then? Simple momentum? A garrotte? A messiah?

R. Scott Bakker

_______________________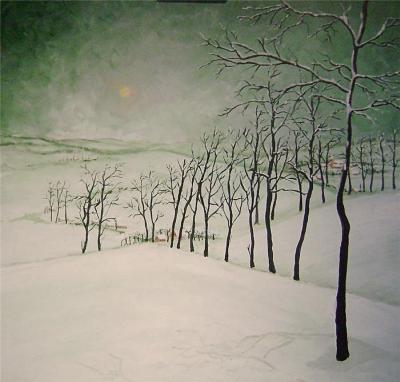 Valerius de Saedeleer
_______________________

Entropy's Top 93 Poetry Books in Translation of 2014
---
January 26, 2015
Ulysses
1947
Robert Motherwell
b. January 24, 1915
_______________________

Mirror, Mirror
Jericho Parms
drunken boat
Flying—or, not yet in the air but staring impatiently through the keyhole of the Boeing window while the attendant closes the overhead bins during crosscheck—it comes to me: a line from an old diary. The first in a series of entries addressed to Leonardo da Vinci when I was seven, or perhaps eight, when I would have called it a journal—somehow older-sounding, a little more mature:

It's true; it's all backwards to them anyhow.

Except that when I wrote the words, I began from the right side of the page. With my left hand, I reversed each letter's form, aligning them neatly atop the page's faint lines. I moved swiftly towards the center binding—the people's margin—that place where we learn when we are small to begin. But it didn't have to be that way. Da Vinci knew this. His notebooks, now vaulted in climate-controlled libraries, were scrawled in mirror-image cursive. His works bear inscriptions like primitive forms of cipher, Islamic calligraphy, or Samaritan script. The kind of imprints found on ancient tablets and gilded parchment—the Torah, the Koran, the Book of Kells. Maybe this is where my obsession with holy books began, why I thought I might like to write one someday, its pages all beginnings and endings, footnotes and failures, about a girl who played in sprinklers while loving Heraclitus. (Or, rather, rinsed off in hydrants while lusting after da Vinci).
_______________________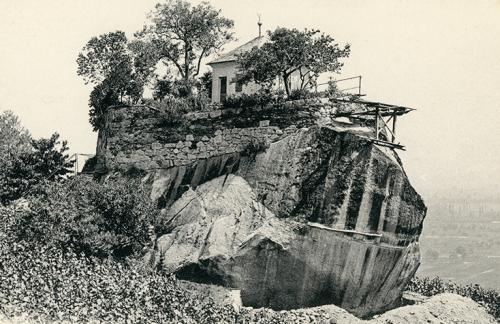 Pierre des Marmettes
1905
collection of Vincent Franzen
Erratic Imaginaries: Thinking Landscape as Evidence
Jane Hutton
(....)

Scientific and lay observations of erratic boulders have served as critical, distributed evidence for the development of the theory of glaciation; by implication, ideas of geologic time and the location of humans within it are also entangled in such a theory. Erratics attracted a wealth of curiosity through their alien lithology and their unexpected patterns of distribution, both of which were crucial aspects of the evidence needed to reconstruct an Ice Age. Still, long after they played a role in establishing modern geohistory, individual boulders persist as cultural artefacts for provoking and inscribing ideas about time. Certain erratics maintain a dual status as physical fragments of deep time and contemporary cultural objects that relay more recent histories. They are curious things—in size, shape, and position. They are visible and climbable relics of glacial processes too vast to otherwise experience. They are prone to being used as markers of human events and spaces, yet are also markers of deep time, having travelled long distances in nearly unimaginable environments. It is through this conflation of vastly different timescales that erratics bridge a seemingly unbridgeable divide between geological time and human action.

...(more)
Architecture in the Anthropocene: Encounters Among Design, Deep Time, Science and Philosophy
edited by Etienne Turpin

Introduction: Who Does the Earth Think It Is, Now?
Etienne Turpin
(....)

If the Anthropocene can be understood as a chronotope specific to the moment when the human species begins to recognize its impact not only on spaces of settlement and habitation, but also on the scale of geological time, then we might conclude these introductory remarks by speculating on how the strategies of problematisation used to approach the Anthropocene thesis can generate collaborations among philosophy, politics, science, and architecture. In his essay "On the Earth-Object," Paulo Tavares remarks: "'Global nature' is therefore and above all a space defined by a new socio-geological order in which the divisions that separated humanity and the environment, culture and nature, the anthropological and the geological have been blurred." The problematisation made possible by this blurred reality is one that undoes the givenness of our inherited assumptions about the earth as an object of knowledge; that is, the confusion created by the act of de-ontologizing the separation between humans and nature allows contemporary theorists, activists and designers to develop problem-formations adequate to the politics of hypercomplexity that accompany our postnatural inhabitations of the earth. In nearly every book he wrote, including those he co-authored with Félix Guattari and Claire Parnet, Gilles Deleuze managed, in one way or another, to integrate his favored refrain: problems get the solutions they deserve according to the terms by which they are created as problems. The varied repetition of this notion is certainly not meant as a slogan; for Deleuze, the work of producing problems, that is, of problem-formation, is a fundamental task of philosophy. With the provocation of the Anthropocene thesis, philosophy can produce new constructions that transform trajectories of thought; by developing affinities and collaborations through multi-disciplinary, multi-scalar, and multi-centered approaches, architecture too can discover its unique capacity to transform the present and future condition of the Earth System. In the Anthropocene, designers, activists, and philosophers will all have the earth they deserve; we hope this collection contributes to the conversation about how it might be constructed.

...(more)
Open Humanities Press
_______________________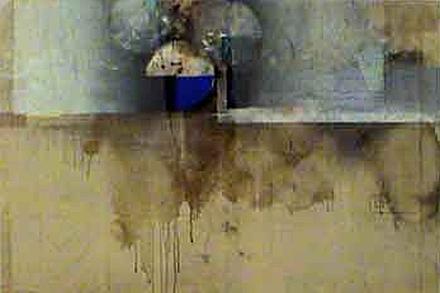 Manuel Hernández Mompó
d. Jan. 25, 1992
_______________________

Modern Poetry in Translation
No.3 2014 - The Singing of the Scythe
Edited by Sasha Dugdale
'The Singing of the Scythe' is a selection of WW1 poetry like no other. From Paul van Ostaijen's long Dadaist poem 'Occupied City' to the Japanese poet general Nogi to Punjabi folksongs, this issue creates a place for lesser-heard voices of the war and presents a polyphonic response to the conflict.
Where the Earth's outstretched
Eugene Dubnov
translated from the Russian by Alison Brackenbury

Where earth's outstretched, the chest heaves with pain,
to wake
with a heart-jolt,
having gone to the close of the final lane
to come
through birth again.
Where the branch twists, where the green's strokes
are uneven,
where waves are blue in sun,
to turn the mortal face and the hand's shiver
to a rondeau's circling
tune.
This autumn in the great towns
as bridges rise
gives space.
A boy sweeps leaves in the early morning
from the fountain
base.
_______________________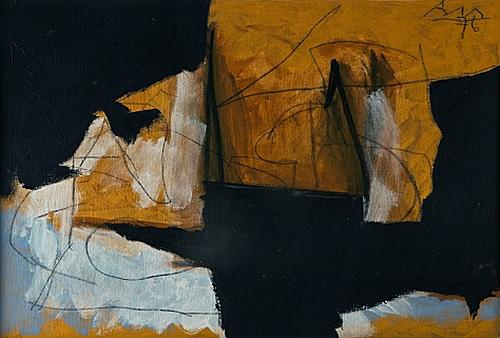 Study in Automatism
Robert Motherwell
1976–77
---
January 23, 2015
Pont de la Concorde
1913-5
Pierre Bonnard
d. January 23, 1947
_______________________
HEART THREAD 163 & 164
Robert Kelly

163.

Hard to read the numbers in this light
go by the feel of the machine road through water
voices in the street fear of believing
whatever they say must be wrong way round
nobody out there speaks our language
urgent children touching in the dark
who are those who move around inside me
she walks by with a woodpecker on her back
to prove that language is a function of the skin
because language is all boundary
a walled garden and a maze at the middle
and a mirror globe at the center with roses all round it.
currently unfolding at Robert Kelly's
MILL OF PARTICULARS
_______________________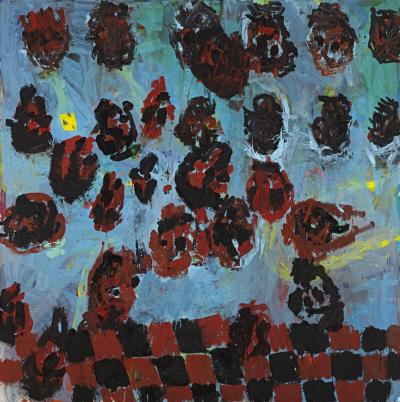 Folkdance Melancholia
1989
Georg Baselitz
b. January 23, 1938
_______________________
Madhur Anand: Two Poems


If I Can Make It There

It's January and in the news, white fluff, cherry
trees flowering in Brooklyn. What to make of the changed
phenology? A closet of cuttings: Pale yellow
pages. Lignin destabilized where lines are preserved.
I'll follow greenhouse seeds, edit second editions
but need more breathing room, more literature review.
And better intentions. I must try to recycle
last year's unread New Yorkers. I must learn all the facts.
How in the nineteenth century Croatian cherries
were bleached with sulphur dioxide, dyed a candy red,
and soaked in sugar. I must attempt a Manhattan.
Sweet vermouth, bitters, that pitless heart at the bottom.
Madhur Anand
at the University of Guelph
_______________________

necessity, immensity, and crisis (many edges/seeing things)
Fred Moten
There's a more than critical criticism that's like seeing things—a gift of having been given to love things and how things look and how and what things see. It's not that you don't see crisis—cell blocks made out of the general meadow, and all the luxurious destitution and ge(n)ocidal meanness, the theft of beauty and water, the policing of everyday people and their everyday chances. It's just that all this always seems so small and contingent against the inescapable backdrop of constant escape—which is the other crisis, that is before the first crisis, calling it into being and question. The ones who stay in that running away study and celebrate its violently ludic authenticity, the historicity that sends us into the old-new division and collection of words and sets, passing on and through, as incessant staging and preparation. This necessity and immensity of the alternative surrounds and aerates the contained, contingent fixity of the standard.

(....)

The notion that crisis lies in the ever more brutal interdiction of our capacity to represent or be represented by the normal is as seductive, in its way, as the notion that such interdiction is the necessary response to our incapacity for such representation. Their joint power is held in the fact that whether abnormality is a function of external imposition or of internal malady it can only be understood as pathological. Such power is put in its accidental place, however, by the ones who see, who imaginatively misunderstand, the crisis as our constant disruption of the normal, whose honor is given in and protected by its representations, with the ante-representational generativity that it spurns and craves. This is the crisis that is always with us; this is the crisis that must be policed not just by the lethal physical brutality of the state and capital but also by the equally deadly production of a discourse that serially asserts that the crisis that has befallen us must overwhelm the crisis that we are; that crisis follows rather than prompts our incorporative exclusion.

...(more)
Floor
A Journal of Aesthetic Experiments
_______________________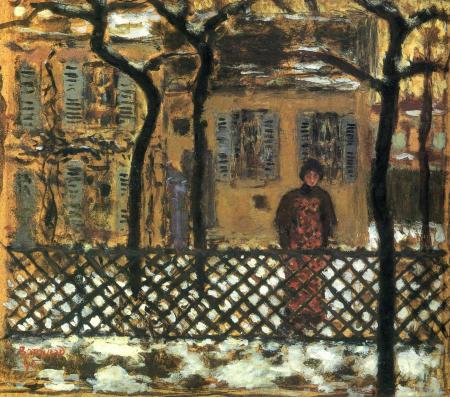 At the Fence
Pierre Bonnard
1895
---