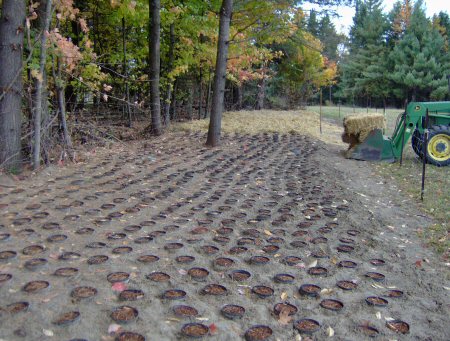 Potted Ginseng Plants
Here the potted ginseng plants are being readied for wintering.
Four year old american ginseng (panax quinquefolium) roots available from around mid April to late fall. The roots come in an six inch pot. Retail and wholesale, free delievery within the Ottawa area for larger orders. For more information contact; info@northernlightsginseng.com
Growing Instructions; american ginseng (panax quinquefolium) is native to north american forests, therefor it has to be in a shady location, morning and evening sun is good, midday sun should be avoided. Well drained soil and location, wet ground conditions causing root rot.
Keep it mulched during the summer, add more mulch for the winter and make sure there is a snow cover on the plant otherwise the ground temperature will be to low for the plant to survive.
Additional information; when it comes to seed, more then one plant is needed for pollination. Ginseng will grow for many years, provided the conditions are right, increasing the medical properties (ginsenosides) with age.
American Ginseng (panax quinquefolium) is a medical plant and should be used accordingly.