Churchill River Saskatchewan canoe trip: August 12, 2007
Day 1

We drove to Missinipe from Saskatoon in about 6 hours, stopping for lunch at a diner at the road to Prince Albert National Park.

We checked in with Ric Driediger, owner of Churchill River Canoe Outfitters. We had made our arrangements with Ric, even though we were doing a self-guided trip. He warned us about a dangerous undercut at Rock Trout rapids, pointing it out on a map in a new book. The book looked so good that we decided to buy it and take it with us. Ric directed us to Osprey Wings where our flight was waiting.

We loaded the Beaver, and took off at 4:30 pm. We planned to fly to Sandfly Lake, but the pilot maintained that there was no beach to land at. He convinced us to land just below Needle Falls on Kinosaskaw Lake, saving us a portage.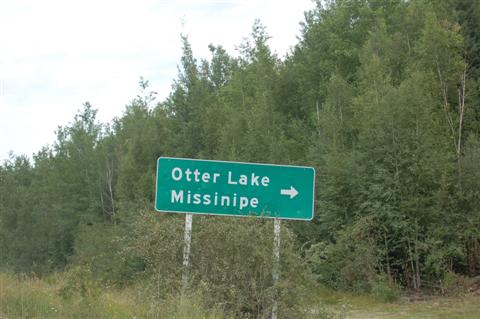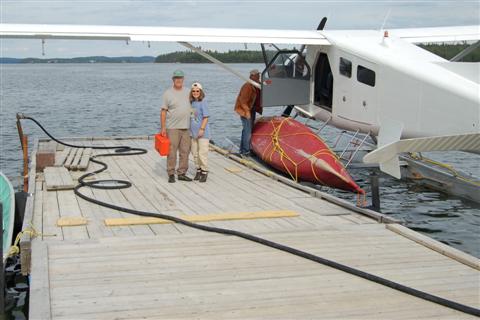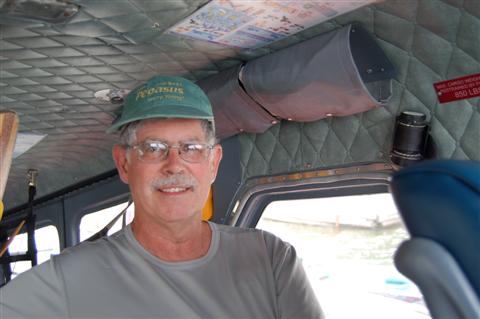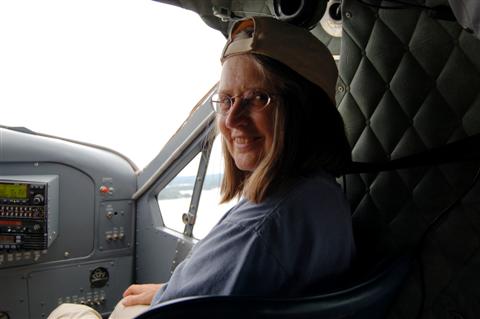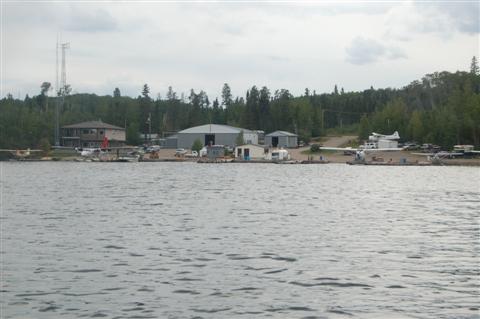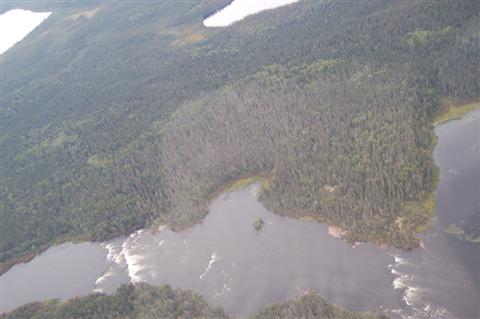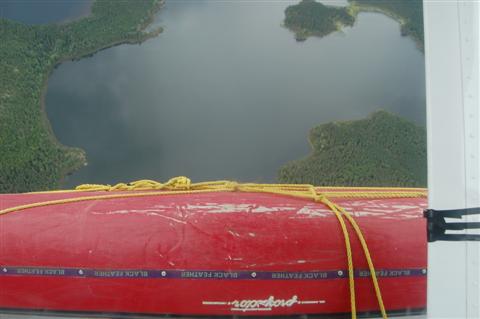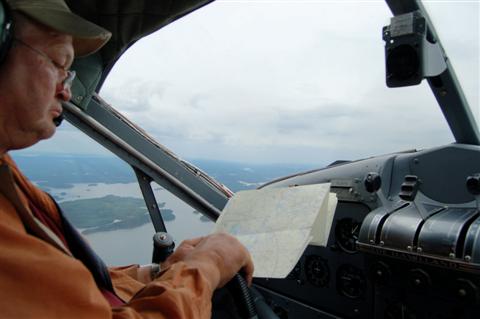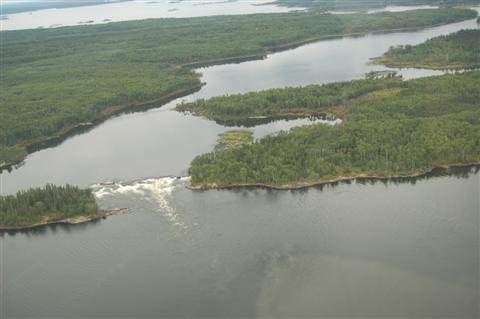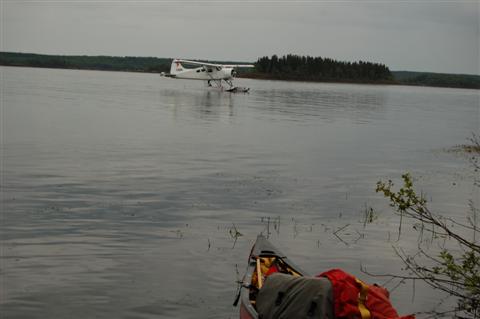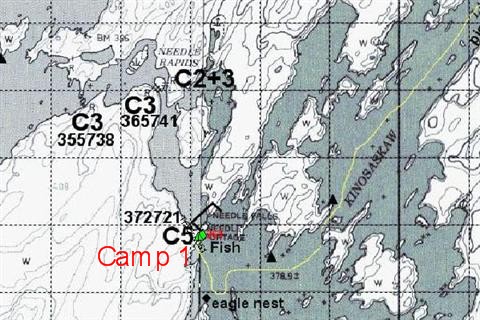 We arrived at Needle Falls after a 45 minute flight, but there was no beach there either. So we had to exit directly into the canoe. It was no problem for us, but more difficult for the pilot.

Just before landing, it started to drizzle. The rain would intensify and last all night. There was a campsite right there with a handy ridge pole. We quickly put up a tarp and erected our tent. We ate a cold supper, which was always our plan.

We went to check out the falls, which were more like a difficult rapid. Bill went fishing below the falls and caught a beautiful 2 lb whitefish, which he cleaned and saved for breakfast. Kinosaskaw means "plenty of fish". Our campsite was at E0437159 N6171839.