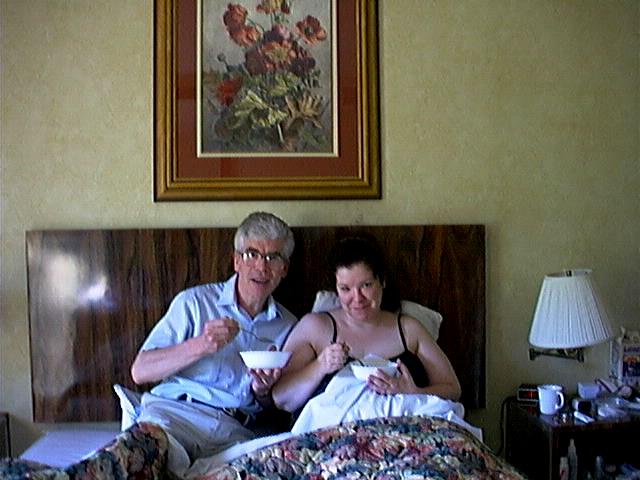 So...this is a honeymoon! Let's start
with the bedroom, and breakfast in bed!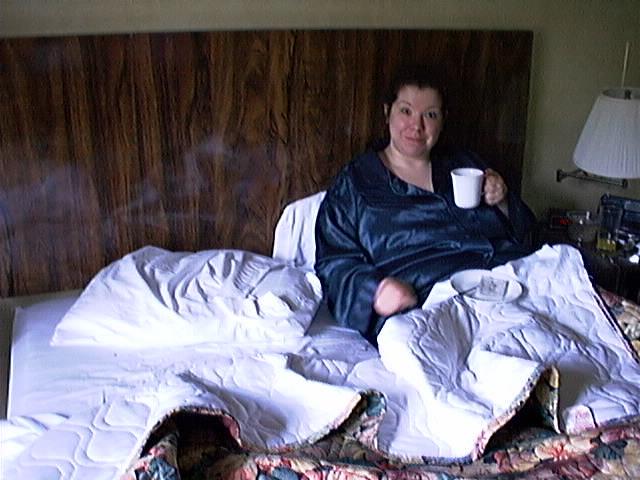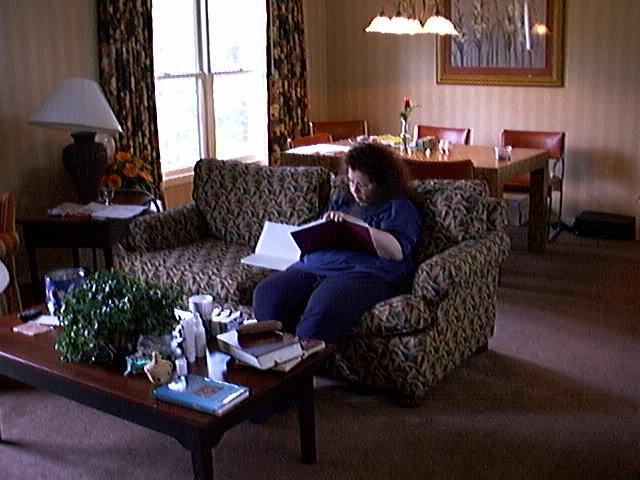 We each wrote daily journals to savour later.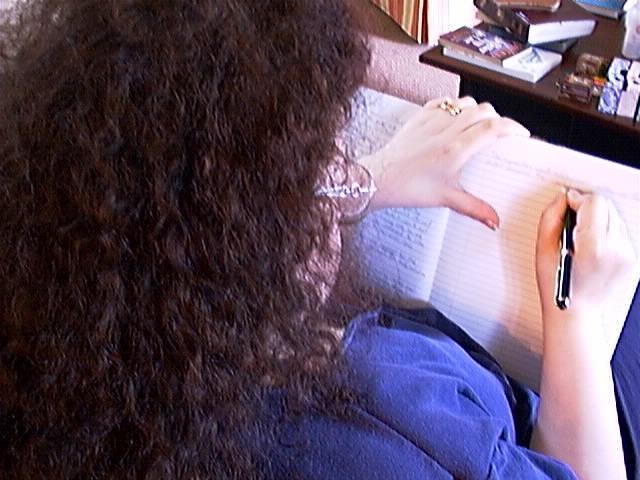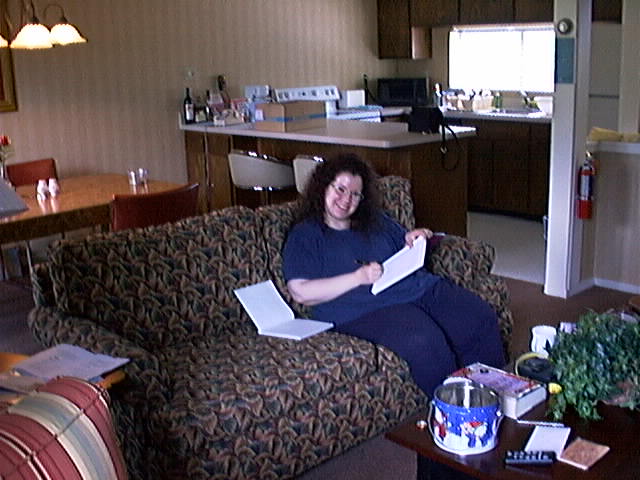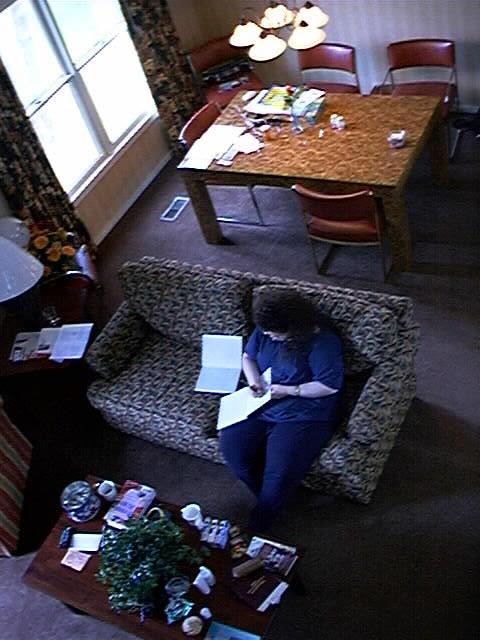 Everything we needed was there, as per inventory. The spacious lounge was overlooked by a loft with twin beds. Built on three floors, the lower floor area contained the master and guest bedrooms, both with walk-outs to the golf course, and the larger bathroom complex included hot tub with jacuzzi!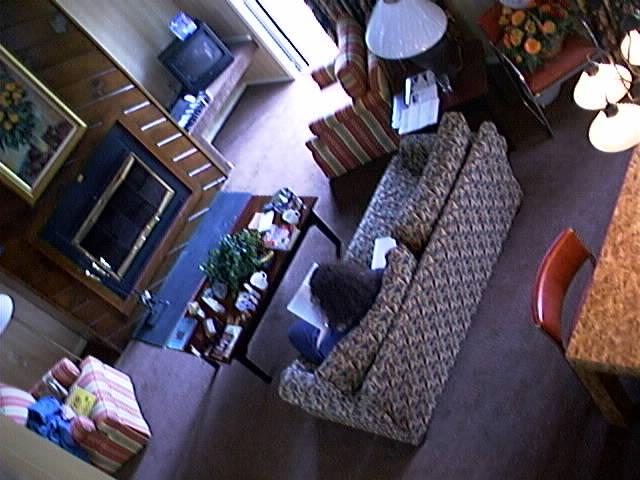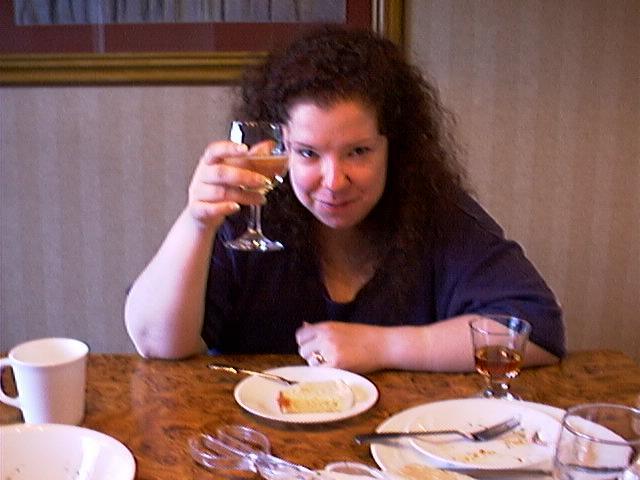 Mead with meals was the order of the day. (Mead...honey...moon..!) We mainly ate in with provisions from a local deli, and we ate very well. We had brought some basics with us, plus some wedding cake which we greatly enjoyed.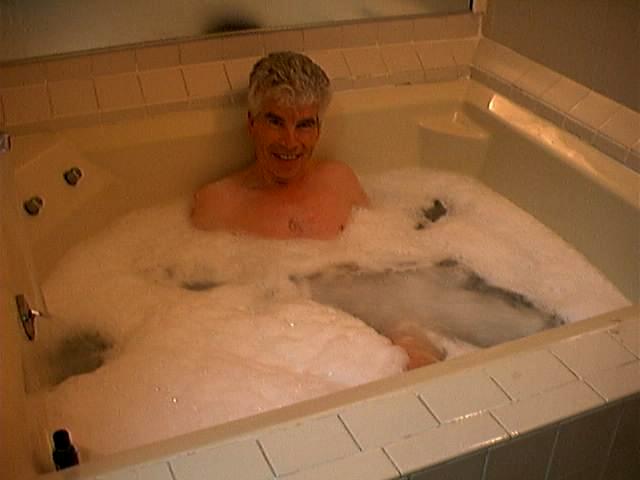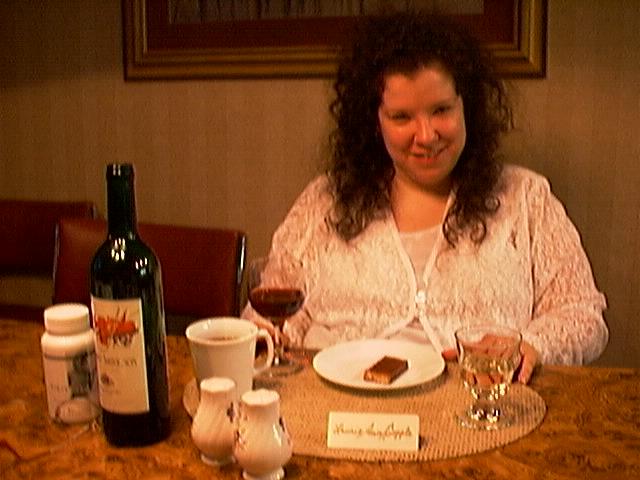 ---
More honeymoon shots
The Wedding Page