Holiday in The Saguenay

In late May 2004 we drove 9 hours to L'Anse St Jean on the the Saguenay Fjord, three hours beyond Quebec City. We stayed at Les Gîtes du Fjord. Laurie-Ann had her artist's materials and began the first morning to sketch the glorious Fjord-scape from our window.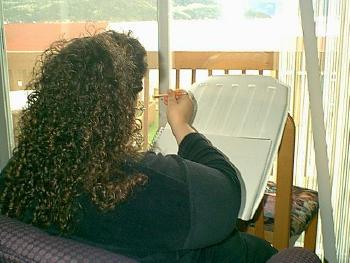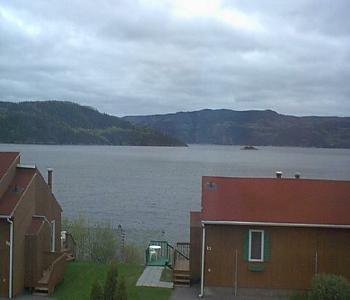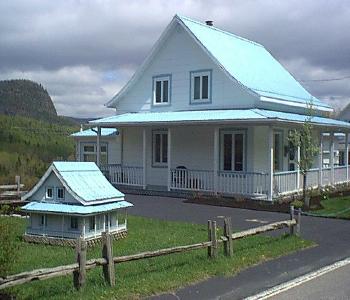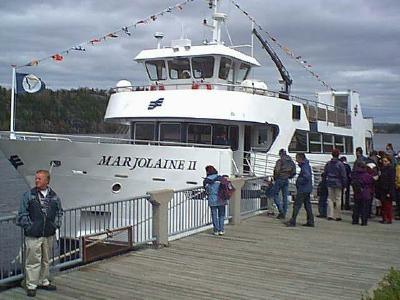 ABOVE: the view from our window, and a neat garden ornament in the village.
On Sunday we drove 2 hours to the nearest English church service at Jonquiere, and after sailed down the Fjord from Chicoutimi. On the drive home we saw a collection of nativity creches and Inuit sculpture at Riviere Eternite. The mountain drives were fun, and the Taurus managed it all like a new car.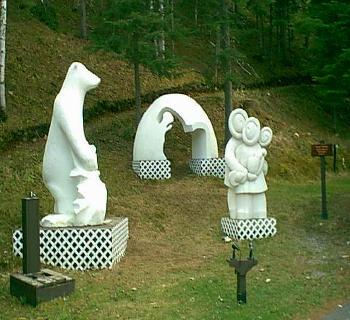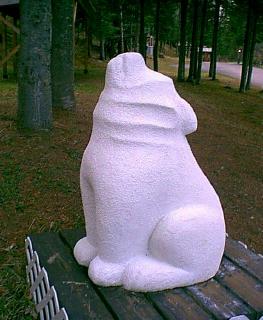 On Monday we drove South through this countryside via St Simeon to Baie St. Catherine, where we took the whale-watching cruise off the mouth of the Fjord in the St.Lawrence. And yes, we saw about 10 whales - briefly coming up for air - and even got a picture of one - or two (?)!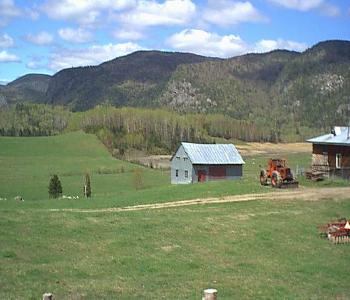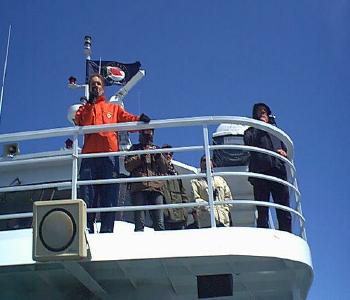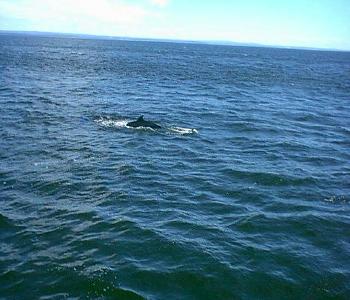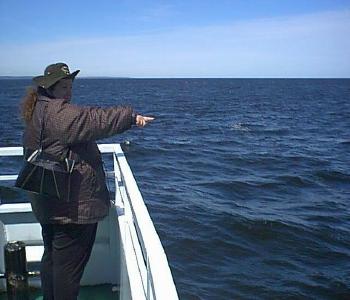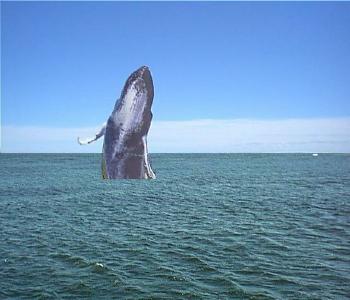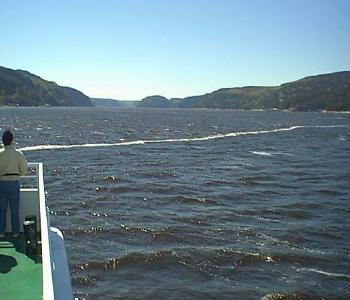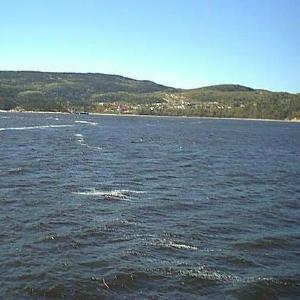 ABOVE: The whale-watchers return to port, with Tadoussac in the sun to starboard. After disembarking we take the ferry to Tadoussac (right) and spend an idyllic couple of hours there, including real orange muffins and real café au lait in a delightful café. Tadoussac is the name of a CD by a guitarist we know - Rick Denis - and it's not surprising he was inspired - which in turn influenced us to come here.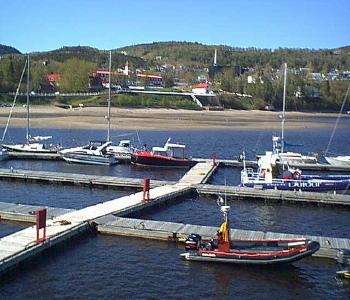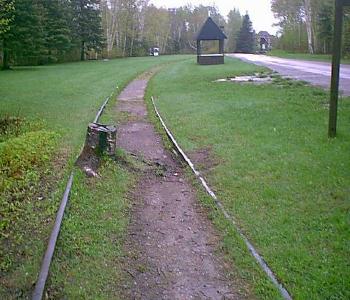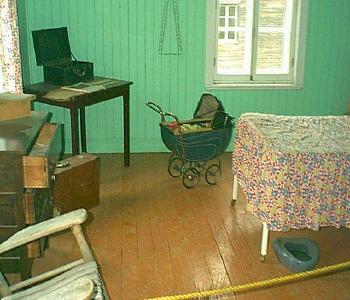 Val-Jalbert was a mono-industrial community founded in 1901, and abandoned 1927. Today it is preserved as it was then, with the mill-workers homes untouched, and the turbine machinery there to remind us of that engineering century.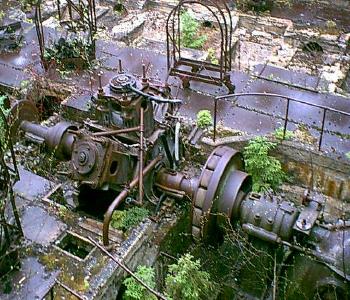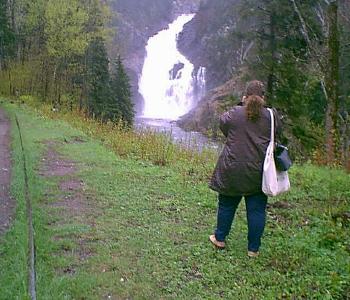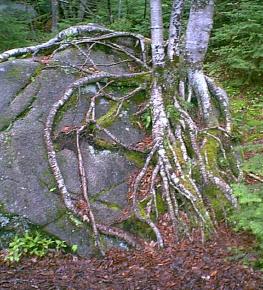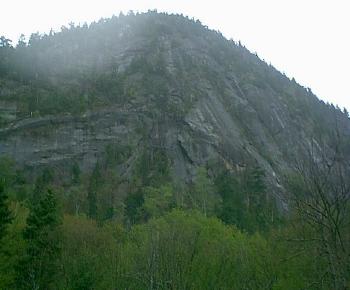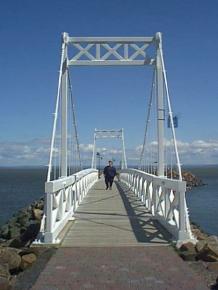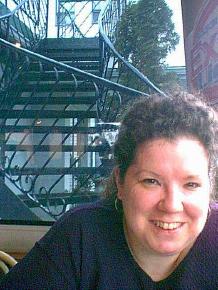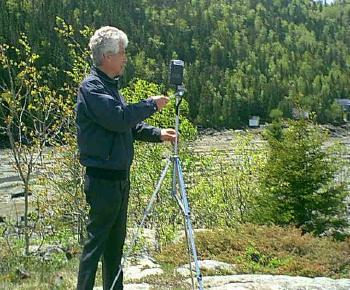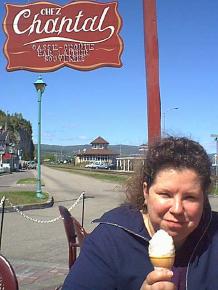 The trees of the Saguenay are kings of the topography. On our first day, L-A remarked that the hills seemed alive as she painted them. The light greens of the silver birch contrast with the darker pines. The birches particularly seem to grow right our of rock (above left) sometimes strangling it till the rock crumbles - so the hill tops are flat rather than peaked, from the relentless work of the trees.
On our last day we visited Cap Trinity - you can see trees growing on the side of the mountain, while below the Fjord co-reigns in majesty.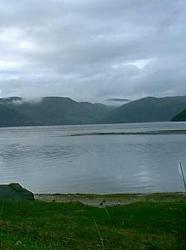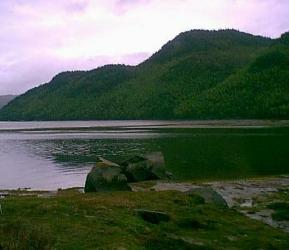 ---