What on earth is this, I sense you asking. Well, if you once worked for Data General, I'll guarantee you have a soft spot in your heart for the pioneering mini-computer company that is now a part of EMC, but while it was fiercely independent, powered the world's computer applications and generated something more than respect, almost like love in the hearts of its employees. I was one.
Claudette Black recently brought me a box of photographs. She had worked for Brent Cahill and Rick Wilson in Ottawa and had collected them over the years. Claudette and Dalton her husband and I have become somewhat closer friends since we left the company, I in 1993 and she in 1998. I suspect some of you reading this had similar experience in deepening relationships after you left, fuelled by your common experience in the corporation.
So I have all these photos, and no spare time. So I'll post one of them at a time here, to see if it triggers any memories. If it does, and you can identify yourself or anyone else, fill in the form below. Maybe things will develop. (Actually I do know three of the folk in this initial picture, and that's Claudette at the back). As we get response, I'll create a list of visitors to the site, and you may be able to restablish contact with old friends. This in not limited to DG Canada people. I spent my first 10 years in the company in UK.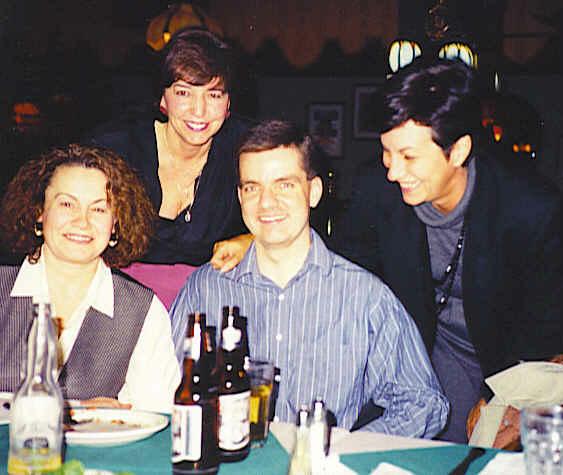 ---