Ladybug Hide and Seek

Little Mrs. Lay D. Bug is very upset!

Her children are hiding 'cause it's time for bed.

She wants them to be home safe and sound,

rather than be a spider's supper instead!

Her 16 children are hiding.
Please help her find the naughty
buggers in the leaves.

One of the children has come out of hiding and is calling his mommy. If you meet the spider first, you will have to start over!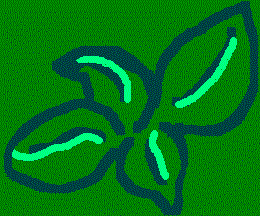 Did you find all 16 of them? Now make them fly away home