The Regal Toy Company, based in Toronto, Ontario, Canada, was an affiliate of Kenner Canada, and produced several Star Wars-era plush toy items. Regal Toy Company was established in 1959. In 1976, Regal was sold to Parker Brothers (General Mills) in the United States and continued production in Canada without changing the Regal Toy Company name. The company was sold again in 1983 and went bankrupt the next year. All of these items are relatively difficult to find with their original tags and accessories.
---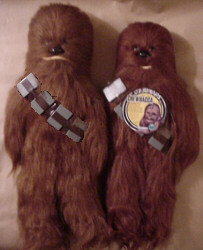 Plush Chewbacca (Small):
The regular, smaller size Chewbacca made by Regal Toy differed from its American counterpart in that it had a larger head.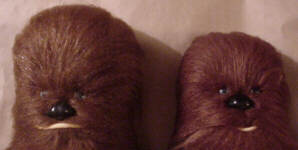 ---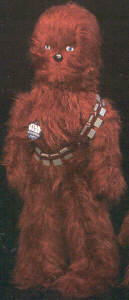 Plush Chewbacca (Large):
The large Chewbacca made by Regal Toy. The image shown here is courtesy of Tomart's.
---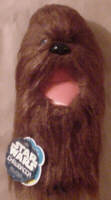 Chewbacca Hand Puppet:
The Chewbacca hand puppet.
---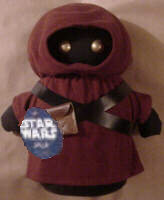 Plush Jawa:
The plush Jawa sports a small squeaker in its hand similar to that of the plush R2-D2.
---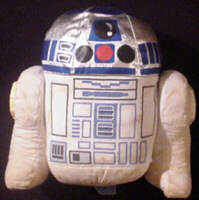 Plush R2-D2:
The Regal plush R2-D2 has a squeaker in its head.
---