Range Maps of Nut Trees in Ontario & Québec
The most recent comprehensive range maps for trees in North America were produced in 1970 for the US Forest Service Atlas of U.S. Trees; it's available in GIS format. ECSONG is undertaking the task of bringing the Canadian portion of these maps up to date, concentrating on Ontario & Québec where we have members and contacts.
For each nut species, new data is added as points in a new GIS layer to keep our data independent of the USFS, and each point is labelled.
We invite submissions of new data from any reader to assist us in providing complete maps of all nut-bearing trees.
Pecan - Carya illinoensis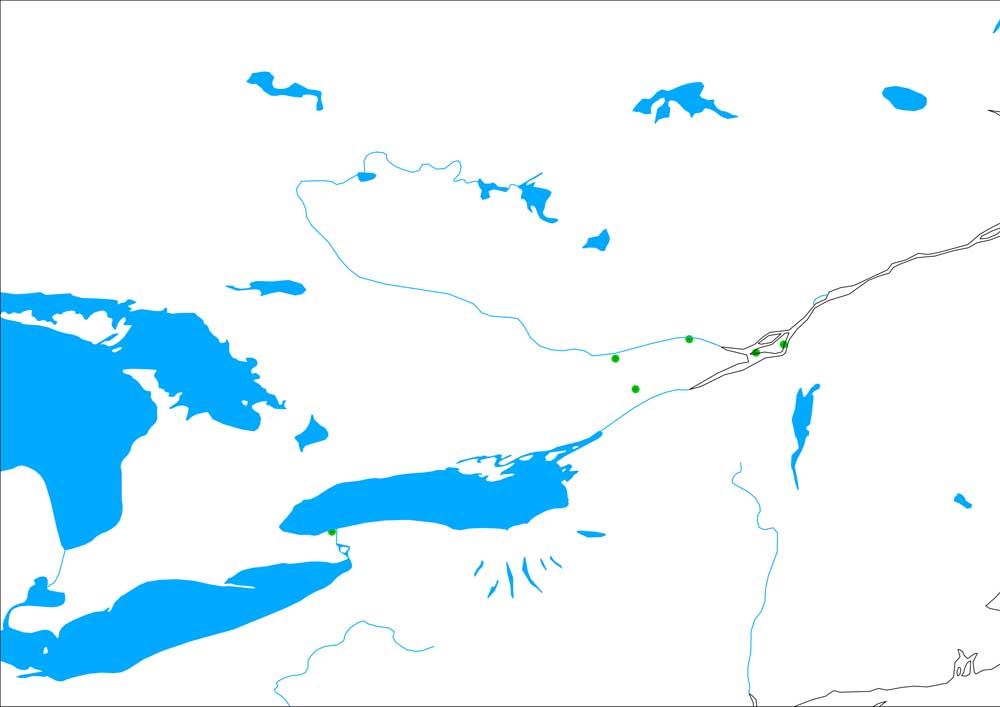 Added points: Dominion Arboretum, L'Orignal, John Adams, Morgan Arboretum, Montreal Botanic Gardens, Grimo Nut Nursery
Shagbark Hickory - Carya ovata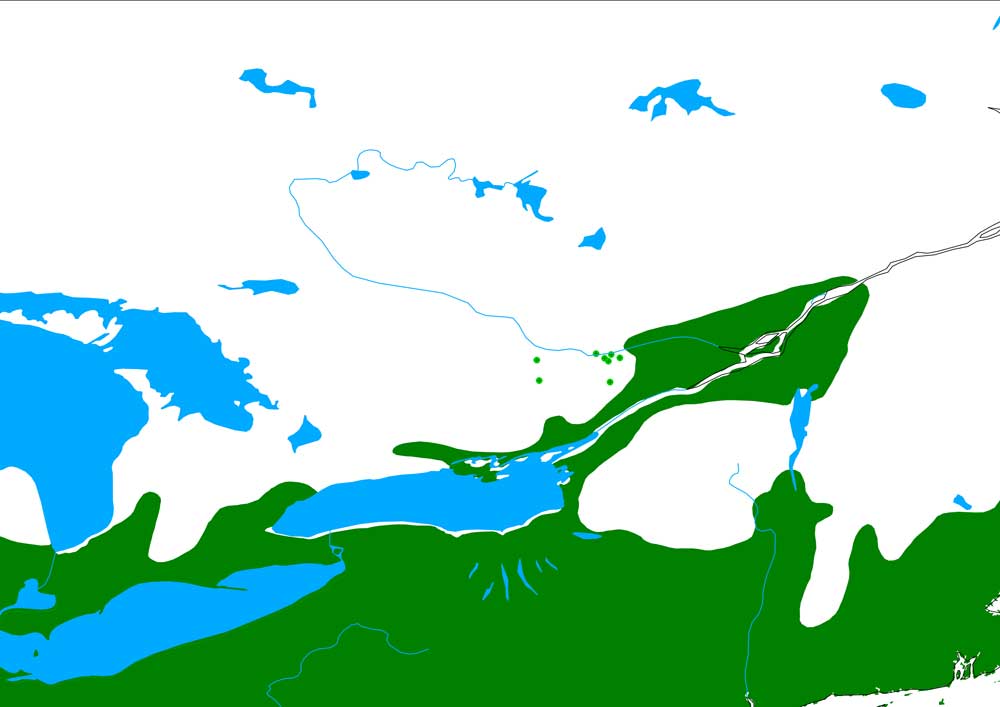 Added points: Dolman Ridge, Aylmer, Baxter Conservation, Sawmill Creek, Lavant Twp., Burnstown Rd, Dominion Arboretum, Matheson Rd.
American Chestnut - Castanea dentata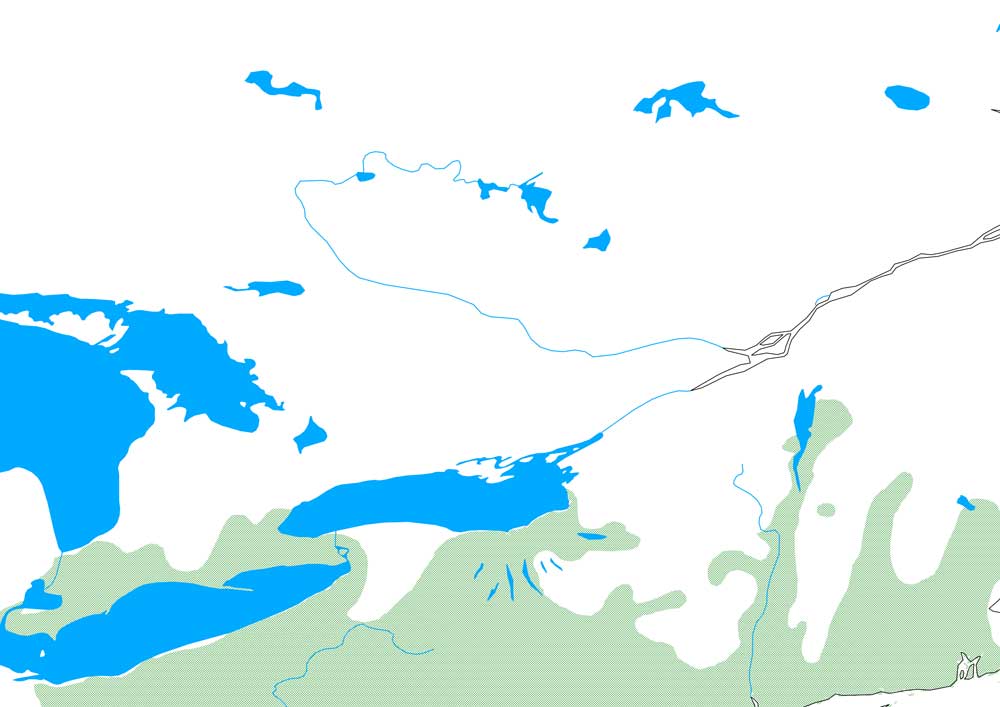 The historical range is problematic now that fungus has almost wiped the species out. Added points will be where stable populations exist due to hypovirulence.
Black Walnut - Juglans nigra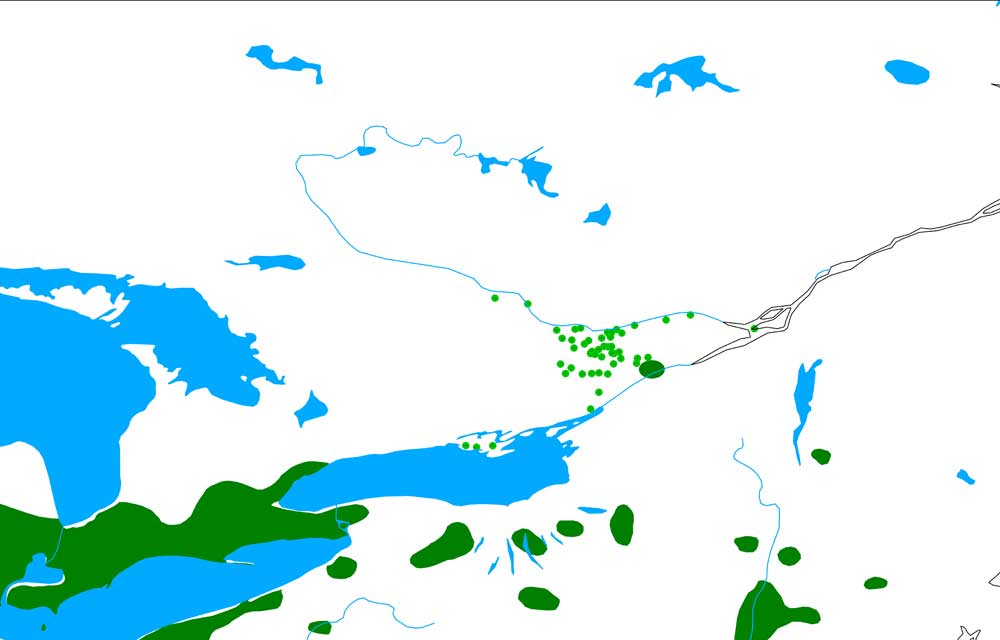 Added points: Addison Paul Foster Rd, Almonte Appleton Side Rd, Arnprior, Ashton Bleeks Rd, Ashton Copeland Rd, Baxter Conservation, Blue Mountain Rd Neil Thomas, Calumet Island (believed indigenous), Carp Oak Creek Rd, Carp Spruce Ridge Rd, Carp Upper Dwyer Hill Rd, Chesterville Park, Cumberland Market St, Dominion Arboretum, Dunrobin Dunrobin Rd, Dunrobin Stonecrest Rd, Ferguson Falls, Fort Francis, Jasper Hawley Rd, Kars Hwy 1, Kemptville Joseph St, Larue Mills, Lemieux Island, L'Orignal Gordon Wilkinson, Mallorytown, Manotick Mill St, McGillivray St Ottawa, Merrickville Bolton Rd, Morgan Arboretum, Nepean Richmond Rd, Nepean Trail Rd, North Dundas French Settlement Rd, North Gower Klondike Road, North Plantagenet, NRC Montreal Rd, Oak Valley, Osgoode Cabin Rd, Ottawa Riverside Dr, Packenham, Pembroke Pansy Park, Perth Otty Lake Side Rd, Perth Tennyson Rd, Picton Legion, Prince Edward County Consecon, Prince Edward County Gilead Rd, Richmond Murray St, Richmond Soldiers Line, Smiths Falls, Winchester Fred St
Shingle Oak - Quercus imbricata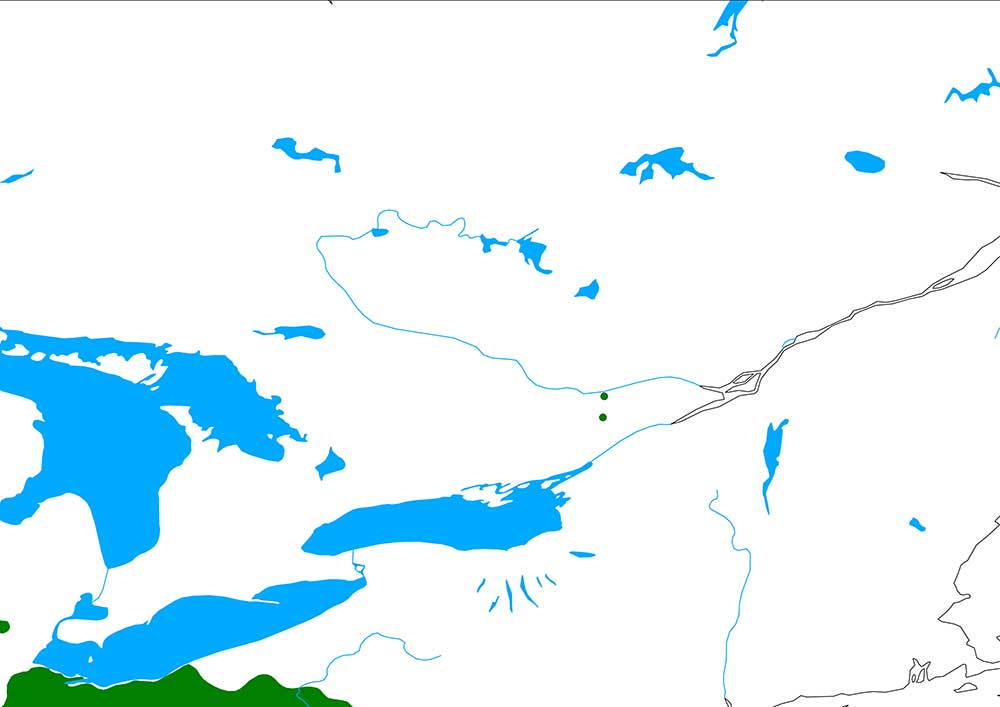 Added points: Dominion Arboretum, Baxter Conservation