Instructions on setting up Microsoft Outlook for NCF Email.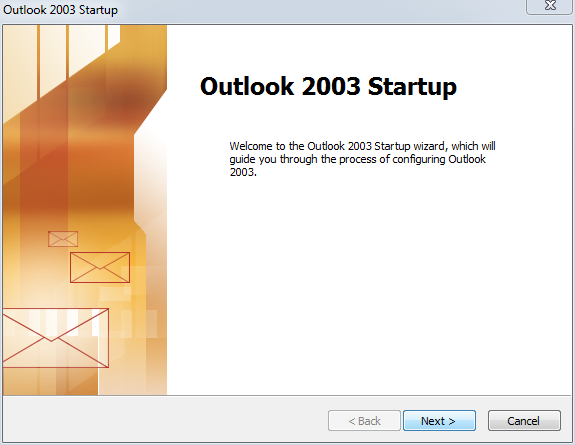 The above window appears the first time Outlook is opened. If you've already been using
Outlook see below.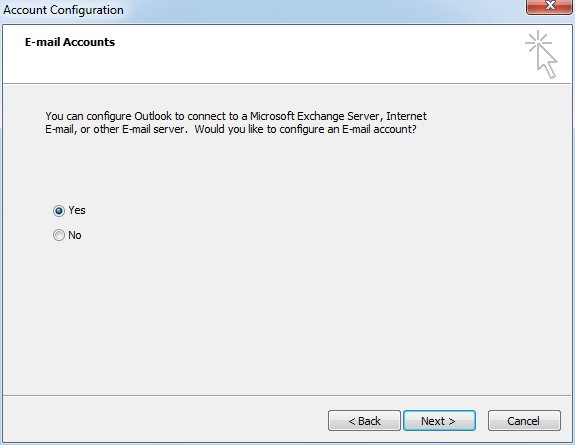 To add an additional Outlook email account or revise an existing email account, first open
Outlook and from the TOOLS menu select E-mail Accounts. A window will appear allowing
you to add anew account or change an existing account. Below are the steps to add a new account.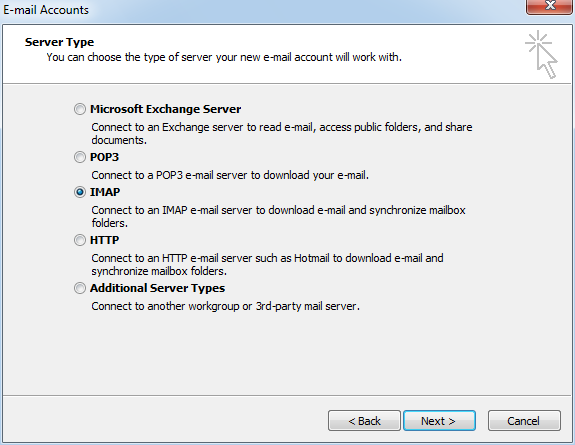 Select IMAP server.
| | |
| --- | --- |
| Your name: | Enter your name as you would like it to appear on outgoing mail |
| Your email address: | accountID@ncf.ca (e.g. ab123@ncf.ca) |
| Your incoming email server: | mail.ncf.ca |
| Your outgoing email server: | mail.ncf.ca |
| User Name | Enter your NCF accountID (e.g. ab123) |
Do not select "Log on using Secure Password Authentication".
Click the More Settings... button.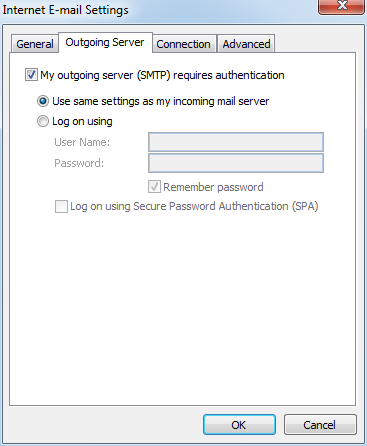 Checkmark the box "My outgoing server requires authentication".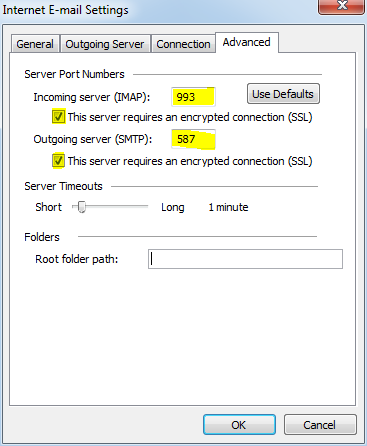 Enter the information that's been highlighted above in yellow.
Then click the OK button and you're done.